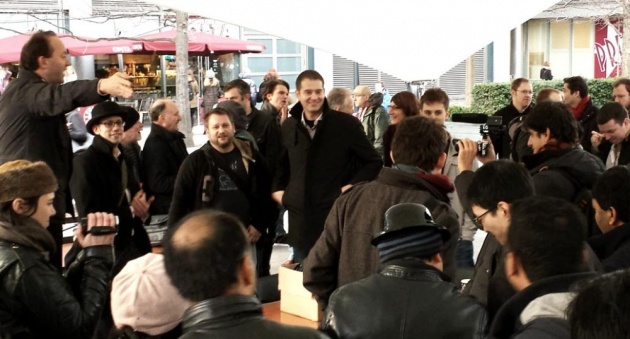 Source: IamSatoshi
The first London version of the well known "Satoshi Square" face-to-face bitcoin marketplace on Saturday 18th Jan under the canopy on Bishops Square at Spitalfields Market. An informal social affair where newcomers can come and learn more about bitcoin and people are free to exchange coins amongst themselves if they wish.
I had the pleasure of creating a short recap video, I hope you enjoy:
More Bitcoin short recap videos I recorded and edited.