For news pertaining to BitCoin I usually go to three places immediately - Mike Sweeney's Blog here at Film Annex, the Reddit BitCoin Community at /r/bitcoin, and ZincSave.
Recently Reddit posted that BitCoin in collaboration with ZincSave is being accepted at major online retailers. The two in this example are Best Buy and Newegg.
Click here to read the original blog article.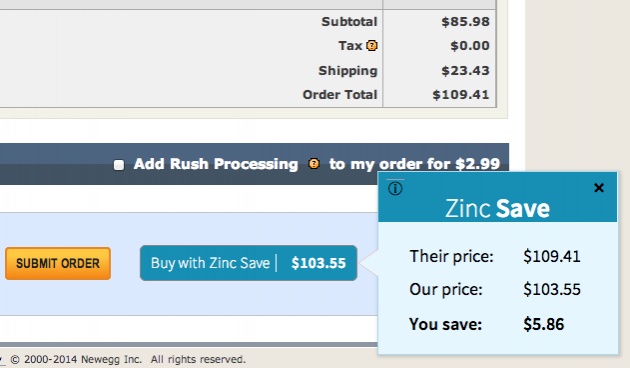 I always try to keep track of major retailers and outlets that lean towards accepting BitCoin. OverStock.com was definitely the largest website joining the BitCoin train, however, others are quietly in the shadows discussing the future of the online currency.
The fact that Mt. Gox occurred is tragic, however, it shows that the currency is not the problem, but certain banks and providers are unreliable. As we move forward and BitCoin becomes regulated these providers will become more strict and legitimate. Most of the time people confuse the currency itself with the provider - the two are related, but not entirely separate.
That's why I recommend Coinbase for anyone curious enough to start mining bitcoin. If you're a Bitcoin miner on Film Annex, we recommend Coinbase as well.