If your dog is a fur baby, chances are, they are most likely to suffer from intense heat due to the hot weather which might be a cause of heat stroke. Since it's summer already, I've decided to personally trim my Ccina's hair as it's already too long. She's half Japanese Spitz and half Pomeranian.
As much as I want to bring her to a Pet salon, I can't because she's such a suplada. She's too sweet when it comes to family members (with us) but with others, she tend to be so distant. She'll bark at them like they stole her food. LOL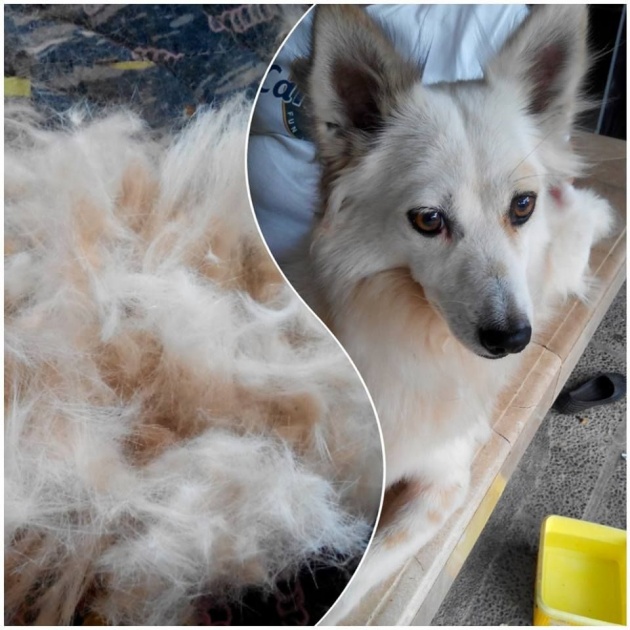 At the right side is her photo before I had her hair trimmed. She already has a long hair especially at her tummy part and her bottom. While I was cutting her hair, she willingly sat in front of me and cooperated well. Such a good girl! She even turn to the other side when I needed to cut hairs from that side. She fell asleep while I was trimming her hair. Such a sweetie!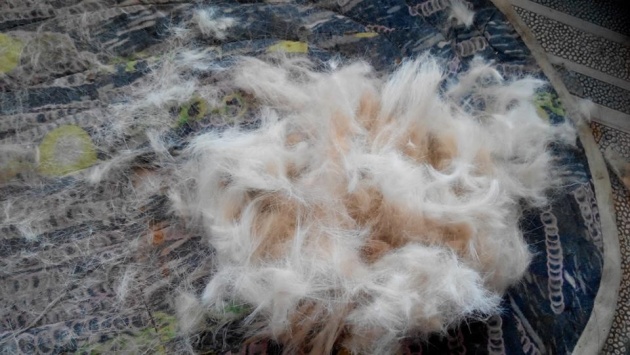 That's just some of the hairs I was able to trim. Now I'm rest assured that she won't have to suffer from too much heat.