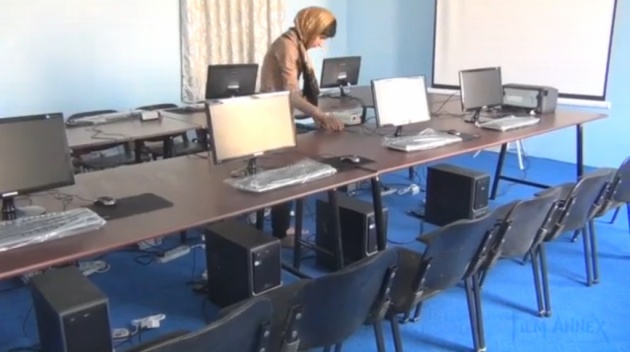 Schooling in Afghanistan extends far beyond just the traditional educational rewards that the majority of Americans receive from attending schools and higher learning. The internet being placed in these schools in Afghanistan broaden the reasoning for education to the young Afghan students by showing and providing means to other places and means that show more worth to obtaining an education. For example, during my deployment to Marjah Afghanistan, the Afghan workforce consisted of farmers, shop keepers, and of course the equivalent of what we would call construction contractors. My example is this, this is what the Afghan children see and is their known way of life and will continue these trades in these areas no matter the extent of their education. Given the internet these same children now see all the possibilities an education can give them, if they were to explore the many more options than just what is in their area.
The war in Afghanistan has impacted my opinion greatly on education. Knowledge is power and in my experience there, if starts now within the next upcoming generations will end the corruption of the Taliban. It is the lack of education in Afghanistan that the Taliban use against the good people and hard workers. I compare the Taliban with the Nazi's of WWII in they will destroy everything, as the Nazi's did with book burning, to force their way onto the people and death will be the result of the non-followers. The Taliban operate in extremely similar ways.
Afghanistan education system and the internet collaboration with Roya Mahboob and Filmannex's Afghan Developement Project now provides the students with new goals and aspirations now that new worlds are open to them. This Webtv shortly explains a small amount of what I mean. To make a comparison I come from a middle class working family, by that I mean I enjoy hard work and getting my hands dirty, so for me going to school to become a doctor of course would have its rewards but would not interest me. Now provide the many people like myself with an opportunity to attend a heavy equipment school, or an apprenticeship in being an ironworker. To me the rewards of a hard days work are as rewarding as a doctor receiving his degrees.
Along with the youth now becoming more educated, the Afghanistan schools for girls are picking up again. My opinion on the economy of Afghanistan due to the internet and schooling, as well as the Afghanistan women now becoming entrepreneurs themselves is within the next two generations will see a significant boost "if" all stays well and committed. Not to forget my biggest goal the rule of the Taliban over the people being destroyed for good. Providing new vision of Afghanistan for the world to see through this project is the start of a new age for them.