Hello there! Today we got to see Arnold Schwarzenegger with Harrison Ford and Patrick Hughes(director) in a picture that was taken from the location of The Expendables 3 production and that later was shared by "Arnie" on his instagram account, also comenting "how fantastic was the first day of filming".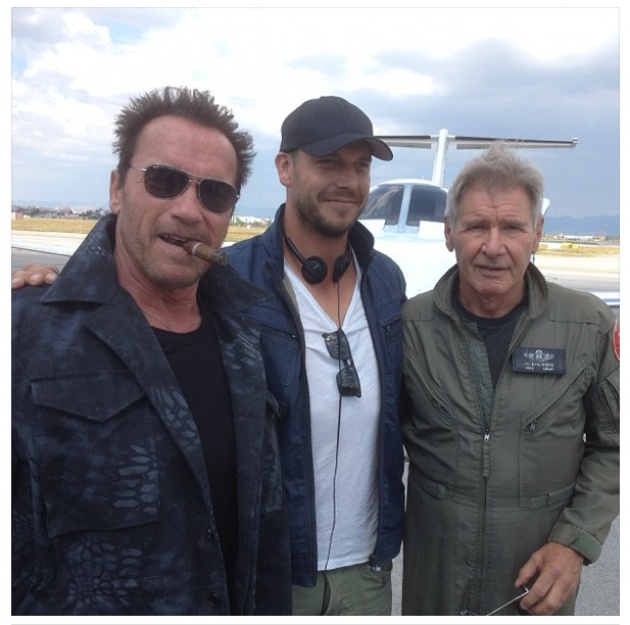 The Expendables 3 will open in cinemas in August 15th, 2014.
Follow Maumau Web TV on facebook and twitter!