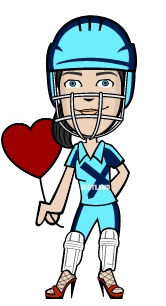 Because this reminds me of the famous Pacman's video where he spoke like a real Scottish local. I then purchased it and wore it right away today. How many uniforms have you bought so far?

As for my end, I had actually purchased more than three costumes already. See I had Pakistan at first then there's Australia and yesterday was UAE and today, I am with Scotland!

It is fun to change costumes everyday but I realized that the best thing about it is the number of buzz points which I will receive whenever I buy an attire. So that will definitely help my score and I will be able to regain the amount I had spent for it and even would be able to earn more since the buzz scores will stay for 14 days.