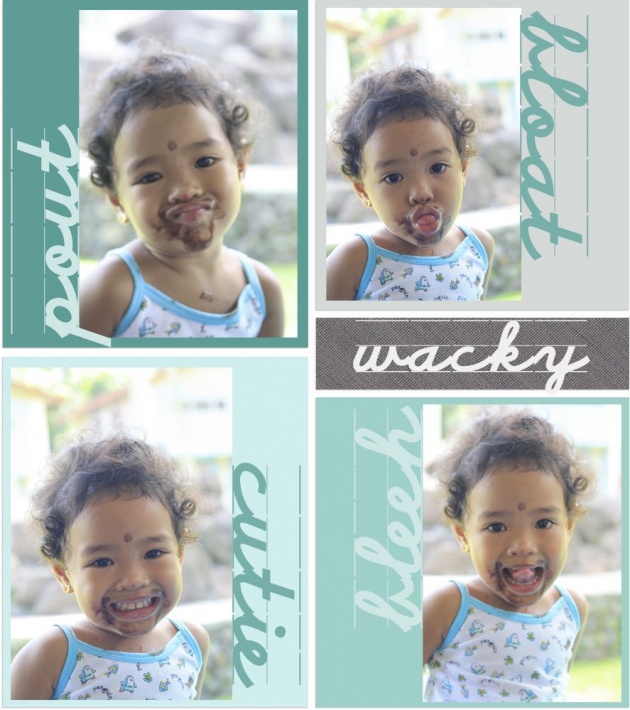 Another old digital scrapbook to share to you guys, check the original post (
click here
)
I have here the wacky photos of my niece, Aiesha so I named it Wacky Aiesha. She is a big girl now and is very talkative. Time swifts so fast that those dresses and shoes I gave her as a gift are now too small to her. She has learned many many funny things too. She can converse with me and anybody else now and she is just very bubbly. I have no dull moments when I am with her.
This photos were actually taken when we went to Manila, specifically in Laguna last September 8 for my cousin's wedding. We were eating ice cream here when she started giving us some wacky face poses. I thought these are great for scrapbook pages and so they are!
If you have pictures like this of your daughters and sons, these layout is greatly suitable for you. Download it now!