A few weekends back I was a judge and guest at Screen Stockport Film Festival 2013. The festival is now in it's third year, and I had in previous years I had won a cinematography award and had two films screened there, now this year judging was completely different.
I felt pressure on my shoulders, discussions took place, winners were decided and overall I saw another side to the film festival experience, rather than the typical filmmaker perspective.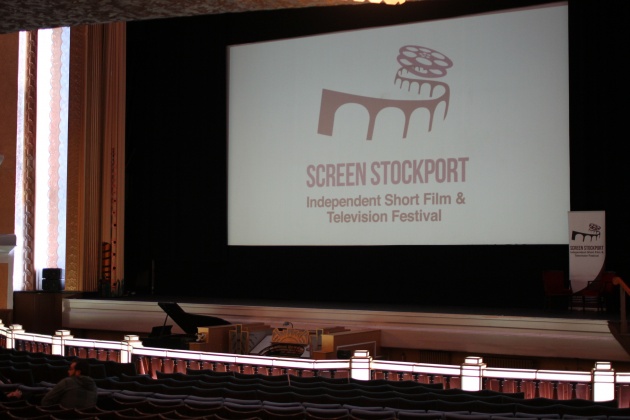 - Stockport Plaza - The Screen Stockport Venue
I really love the vibe of the festival, ran by Joe Barratt and his family, the festival has a lovely ethos and through the years the amount of films sent by my university, Staffordshire University, has slowly but surely increased.
This year a student on the course this year, Sophie Piggott, won Best Documentary in the Over 18 category, which was fantastic for her and her personal film '26'. Congrats to her and all involved in the film.
Overall the film festival is great and I had a great day judging some fantastic short films, and it has some great industry contacts and I would highly recommend it to anyone to go to next October. For more information see www.screenstockport.co.uk
Thanks,
Tom :)