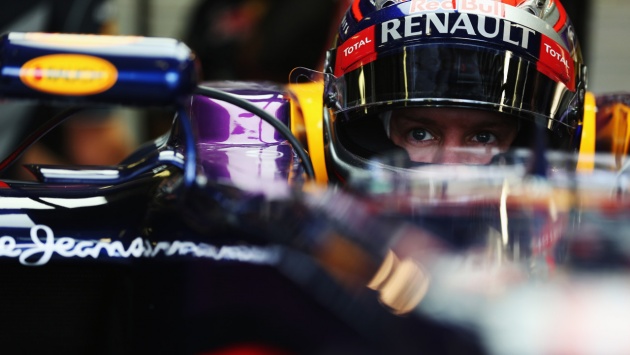 Sebastian Vettel won the GP of Italy at Monza, where he obtained his first victory in 2008. The German driver has dominated since the beginning a rather boring race. Podium completed by the Ferrari of Alonso, who has done a good race but he has never been able to reach his rival, and Webber, author of a not really good start but been able to reach the podium by overtaking Felipe Massa, who arrived 4th. Nice race by Nico Hulkenberg (one of the most possible replacement for Massa in 2014), who got a great 5th place with a Sauber that's not very good. Big disappoint by the other contenders at the title: both Hamilton and Raikkonen had problems at the beginning of the race that forced them to make a pit-stop more than the others. With this victory Vettel increases his gap between him and Alonso to 53 points, making him step further to his fourth title in a row.
Next race will be after 2 weeks, at Marina Bay for the Singapore Grand Prix.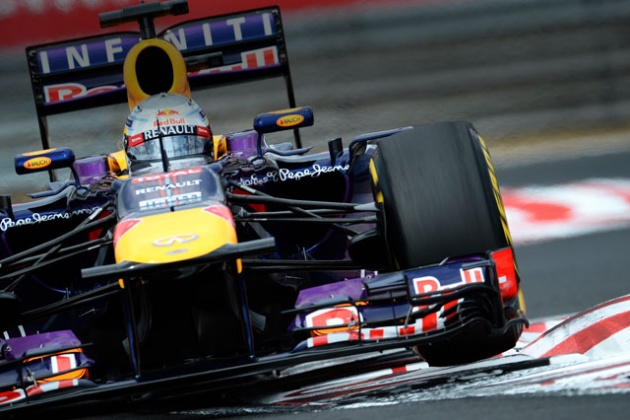 The results:
1 Sebastian Vettel Red Bull Racing-Renault
2 Fernando Alonso Ferrari +5.4 secs
3 Mark Webber Red Bull Racing-Renault +6.3 secs
4 Felipe Massa Ferrari +9.3 secs
5 Nico Hulkenberg Sauber-Ferrari +10.3 secs
6 Nico Rosberg Mercedes +10.9 secs
7 Daniel Ricciardo STR-Ferrari +32.3 secs
8 Romain Grosjean Lotus-Renault +33.1 secs
9 Lewis Hamilton Mercedes +33.5 secs
10 Jenson Button McLaren-Mercedes +38.3 secs
11 Kimi Räikkönen Lotus-Renault +38.6 secs
12 Sergio Perez McLaren-Mercedes +39.7 secs
13 Esteban Gutierrez Sauber-Ferrari +40.8 secs
14 Pastor Maldonado Williams-Renault +49.0 secs
15 Valtteri Bottas Williams-Renault +56.8 secs
16 Adrian Sutil Force India-Mercedes +1 Lap
17 Charles Pic Caterham-Renault +1 Lap
18 Giedo van der Garde Caterham-Renault +1 Lap
19 Jules Bianchi Marussia-Cosworth +1 Lap
20 Max Chilton Marussia-Cosworth +1 Lap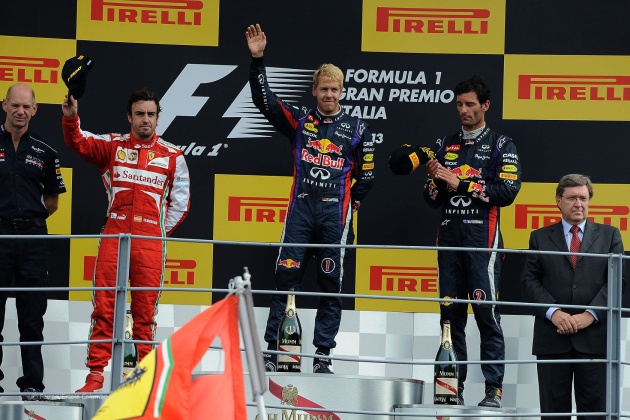 Race Fever Tv

From the world of car races, the adrenalin which causes the fever for this wonderful sport.From rallies to the races on all types of tracks, the planet of roaring engines shown by fans,trying to share this passion with all who love races and all who are literally "sick" of this sport.
Increasing the culture and knowledge of Motorsport...