Last week, my 10 months old Huawei P10 was stolen by a bunch of addicts when I was on my way home. I am still devastated up to this point but unlike on my first day of no-phone, the feeling was too heavy. My eyes were really heavy and puffy because that phone was the first thing I bought after a year and a half of working. Because of that my boyfriend, Anthony, convinced me that we should attend our second annual reunion of ECE Unblocked (Electronics and Communications Engineer) in Davao. I already told them a month before the scheduled departure that I will not go. If I will not go then Anthony will not go either. However, the thought of having fun in times of melancholic days changed my mind.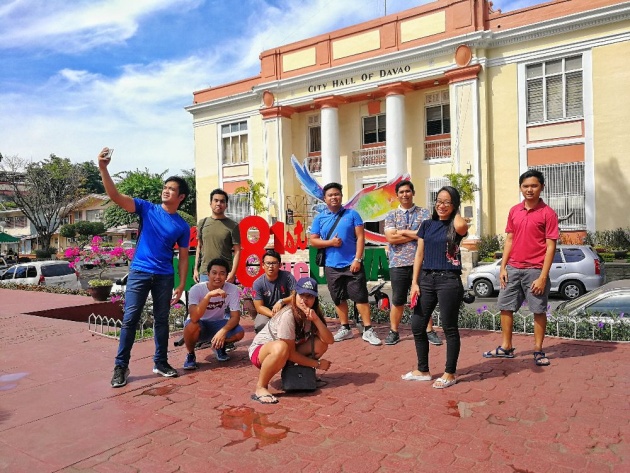 Image Credits: Kneelyrac via Bitlanders
Now, the scheduled departure from Iligan City was 5:00 in the afternoon yet I was able to decide two hours before the schedule and that was 3:00 pm. Anthony and I decided to have an early out since I have to go home which will take an hour then pack some clothes and other necessities needed. I arrived at the Tambo Bus Terminal 7:00 in the evening and we still have to travel 2 hours utmost from Iligan City to Cagayan de Oro City and another 6 hours from Cagayan de Oro City to Davao City.
My spontaneous oneself was very at ease since my two classmates who are working in Davao prepared the itinerary and even the budget breakdown for us.
ARRIVAL
From Iligan City, it will take 8 hours to reach Davao City via land trip excluding the traffic and checkpoint and the travel time from a bus terminal to another bus terminal. It was definitely a butt-exhausting travel but since we traveled in the evening, we just slept and when we woke up, there were only a few passengers left, the four of us and the other two passengers.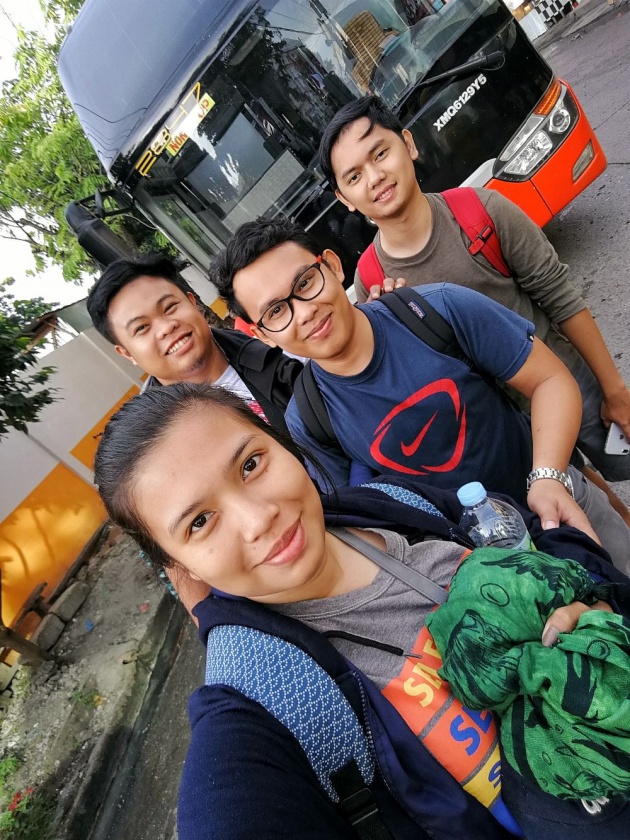 Image Credits: Kneelyrac via Bitlanders
Then we rode a taxi on the way to our classmate's condominium. Some of our classmates were already there when we arrived. We took a bath first before we head to our destinations. Apparently, there is only one bathroom and there were still five of us who needed a bath. Because of that, we were behind the schedule for an hour.
Tambo Terminal Iligan City > Bulua Terminal, Cagayan De Oro City > Agora Terminal, Cagayan De Oro City > Davao City
PLACES TO VISIT IN DAVAO CITY
San Pedro Cathedral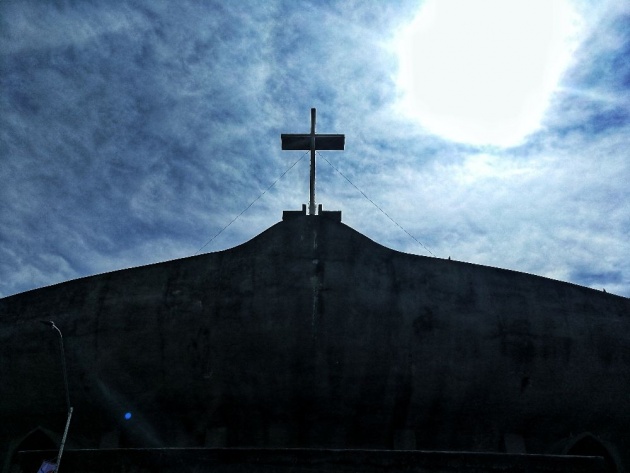 Image Credits: Kneelyrac via Bitlanders
San Pedro Cathedral is located right at the heart of Davao City in front of the Sangguniang Panlungsod ng Dabaw Building or City Council building. This church is dedicated to Saint Peter in which the English name of this church is Saint Peter Metropolitan Cathedral. San Pedro Cathedral was built by the first Spanish settlers in the area in the year 1847. It is also named as Davao Cathedral and widely known as the city's oldest church.
When we went there, there were carpenters in the area. We weren't able to enter and see the simplicity of the beauty inside. It was not totally remodeled although this church underwent remodeling twice in the mid-1900s and in 1964. This church serves as the seat of the Roman Catholic Archdiocese of Davao which then considered as a National Cultural Treasure.
Pigeon Feeding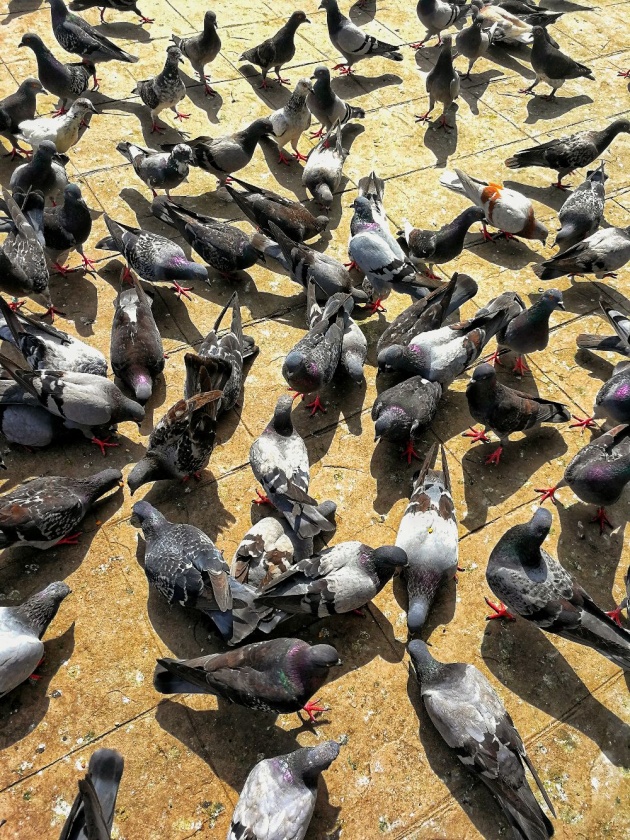 Image Credits: Kneelyrac via Bitlanders
In front of San Pedro Cathedral is the building of City Council or Sangguniang Panlungsod ng Dabaw. The front of City building, a monument, is surrounded by a flock of pigeons. Of course, we wouldn't miss the chance of feeding the pigeons when there was a vendor selling feeds.
Museo Dabawenyo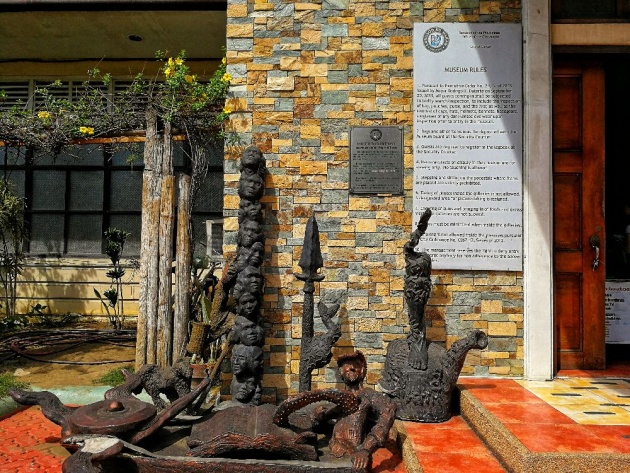 Image Credits: Kneelyrac via Bitlanders
Davao has two known museums and one of it is the Museo Dabawenyo which is also known as "Museum of the People of Davao". If you want to see a glimpse of the Davao's past scenes, then Museo Dabawenyo is what you are looking for.
On the first floor, it showcases the Indigenous People of Davao Province with their collections of arts, crafts, musical instruments, and weapons. The other one is the Moro people in the province of Davao with their miniature houses, boats, musical instruments, chairs, weapons, armors, and other things used by the Muslim Royalties and Muslim people. Of course, it wouldn't be complete without showing the history of Davao, how the people in Davao fought hard for the Spaniards, American and Japanese Colonization, the aftermath of the colonization and such. Trophies are displayed showcasing the pride and honor of Davao's accomplishment through the years.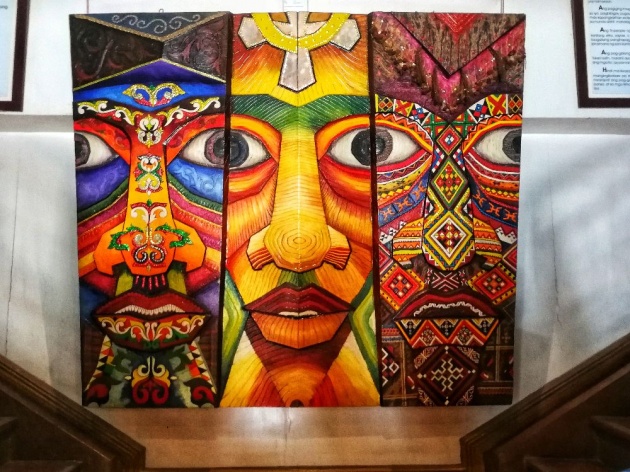 Image Credits: Kneelyrac via Bitlanders
On the second floor, the first room we went through was a Memorabilia Gallery where it shows the collection of olden day clothes, bills, porcelains, jar, and a lot more. Also, it shows the former and up to the present leader of Davao. A large painting made by a foreign artist dedicated to the beloved President Duterte who is commonly known as the Tatay of Davao for 20 years.
The next room was the room full of paintings made by the students of Magallanes Elementary School. The art exhibit runs from June 30, 2018, to July 12, 2018. This is the only part where we can take pictures and all.
President Duterte's House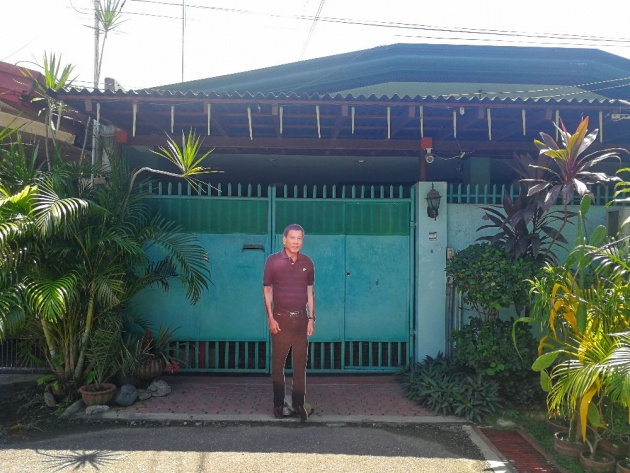 Image Credits: Kneelyrac via Bitlanders
It is not actually a historical place to see but visiting the President's house is a must thing to do as a fan of President Duterte. I jokingly refer him as Daddy D, an English version of what others call him, Tatay Digong.
In front of their closed green gate is a human size standee of President. Since it's the president house, the security is very strict. If you're a visitor, you need to show and give your valid ID and leave it there. Just claim it when exiting the location.
D' Japanese Tunnel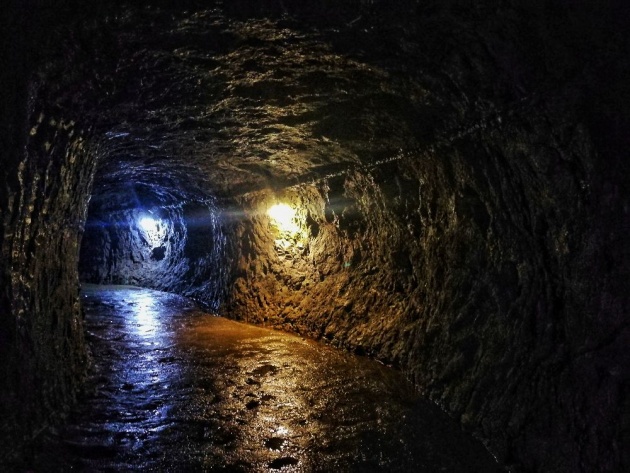 Image Credits: Kneelyrac via Bitlanders
The D' Japanese Tunnel is situated along the South Diversion Road in Hillcrest Subdivision, Matina Balusong, Davao City wherein it is now considered as one of Davao's finest tourist attractions. The tunnel is a reminder of the war that shaped the history of the world such that the tunnel was dug out by the war prisoners ordered by the Imperial Japanese Army during the Second World War. It also became their headquarters and threshold when they were chased by the American armies.
D' Japanese Tunnel is a 300-meter long tunnel that was discovered by the landowners while excavating the area for the hotel's construction preparation. Aside from the historical tunnel, this place offers you a pool good for some splashing and plunging.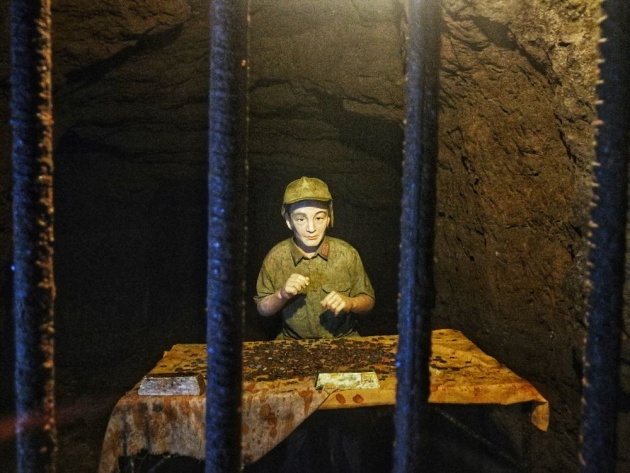 Image Credits: Kneelyrac via Bitlanders
-------------------------------------------
SADLY,
We weren't able to visit two tourist attractions that were listed in our itinerary, the D'Bone Collector Musem and the People's Park. The D'Bone Collector Museum has one of the largest collections of bones, skulls, and skeletons in the country with over 700 specimens. The People's Park has been described as one of the cleanest and greenest public parks in the Philippines. When we arrived around 11:45 in the morning, it was still closed and the gates will be opened at 1:00 in the afternoon during Saturdays.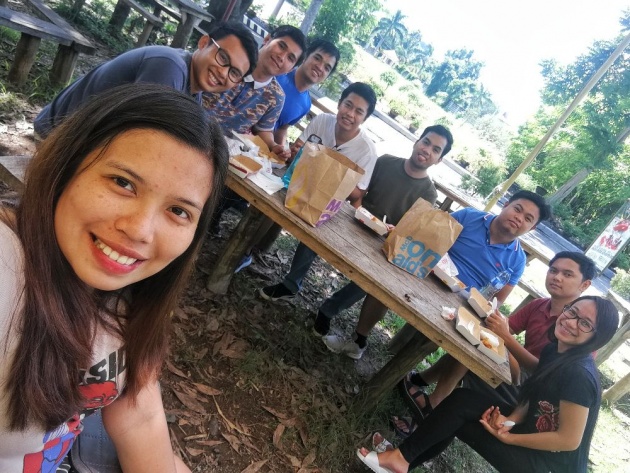 Image Credits: Kneelyrac via Bitlanders
With that, we decided to eat our lunch and visit the Crocodile Park instead and the other tourist attractions of Davao City.
Videos:
Museo Dabawenyo



Video Credits: Sangstar1 Videos Presentations TruthResearchers via Youtube
D' Japanese Tunnel
Video Credits: PH Resorts TV via Youtube
-----------------------------------------------------------
For more pictures, click the link below!