Hello dear bitLanders Family! I feel like I'm very lucky today because of the achievement I gain from Hillary. When she reviewed my blog which I submitted and waited 1 1/2 days to get my a feedback from my blog and here is it.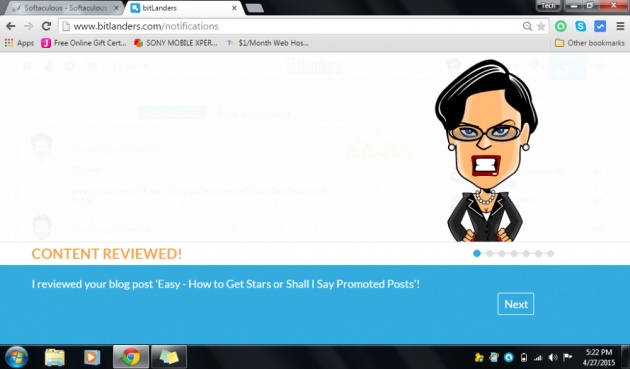 Nervous for what's next.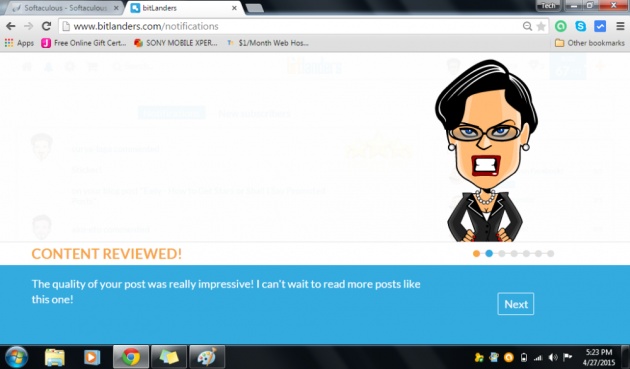 And I was like.. WOAH!! From the Above Photo :)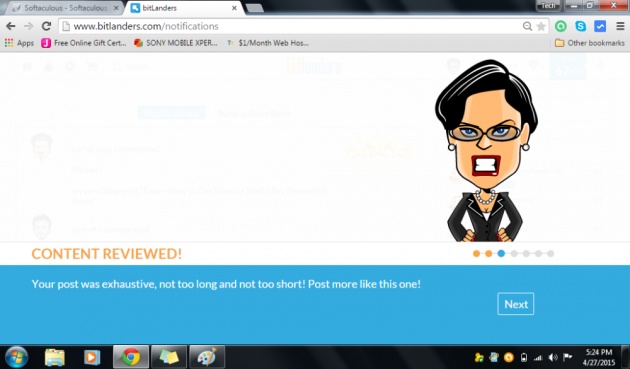 Well, the blog was commented by fellow bitLanders Ate @jean-beltran that it was just right, and it was.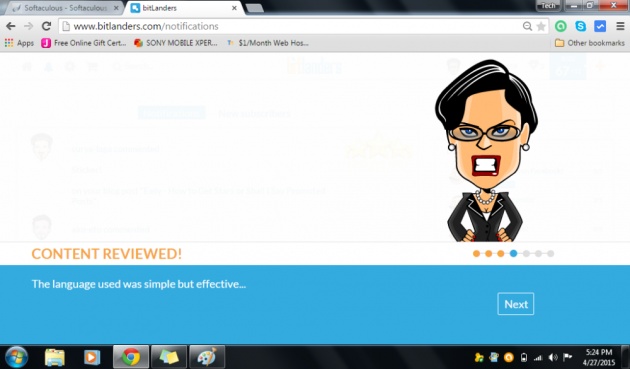 Simple but effective, eh? I like it.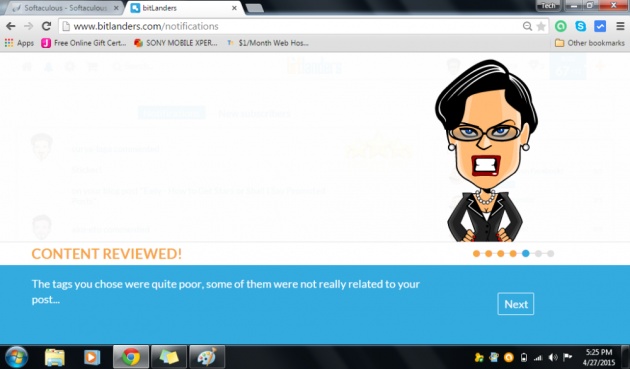 This is all our fellow bitLanders got low.. low.. stars because of the tags used wasn't really that relevant.. :( I feel like OWWW :( This tags bring me to 4 stars instead of 5, maybe? HIHIHI. And I learned that the more tags you'll used then one of them maybe irrelevant and will cause this. The lesser the tags, the more the stars or she'll be impressed. But at least it was rated 4 stars.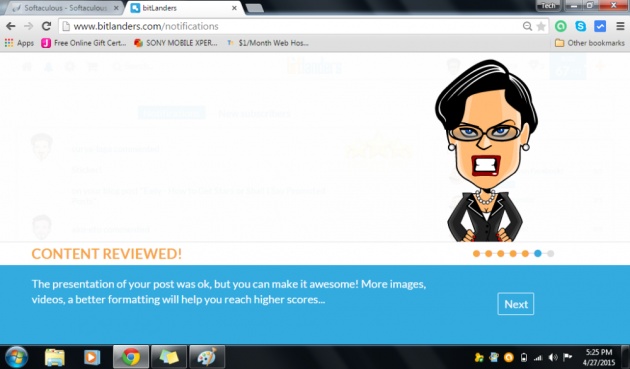 And another problem is that I need more images and a better formatting.. Okay I'll be cautious next time Hillary. I will really really will impressed you next time.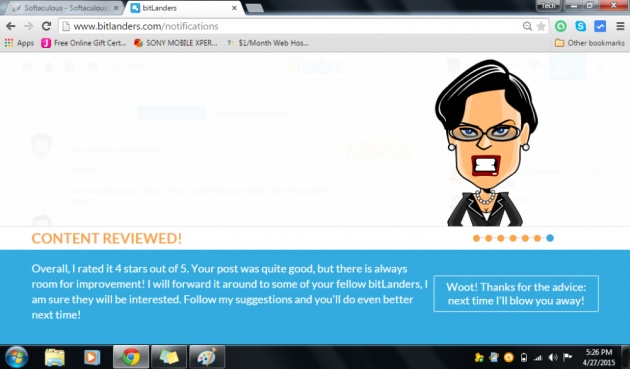 Thank you for that kind words Ms. Hillary!! :)
That's it guys! I'm feeling lucky today because of this got 4 stars and also withdrawn my first Instant PayPal bitLanders payment since I need the money. Who knows it will be better next time? Just 1.. Just 1 star. And also you, I know you can do it. Trust your instincts.. Hahhaa.
And below is where the post's rated 4 stars. (Here's the link: http://www.bitlanders.com/blogs/easy-how-to-get-stars-or-shall-i-say-promoted-posts/2984712 )