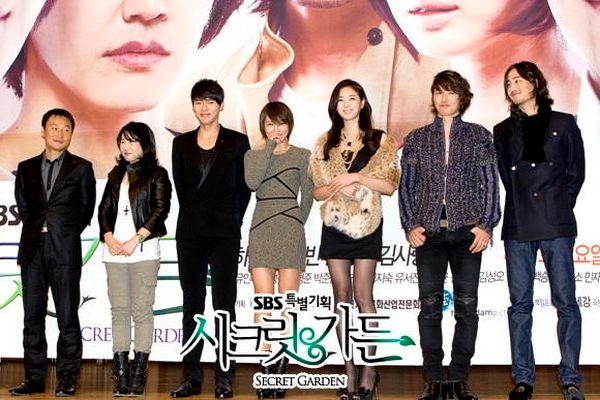 Secret Garden
Genre: Melodrama, Romance
Category: Drama Korea
Film Date: November 2010
Episode: 20
Kim Joo Won (Hyun Bin) handsome young man, living in luxury and smart trusted to manage his family's company. Then Oska (Yoon Sang-hyun) who is a famous singer to Asia, but the funny thing is he does not have a talent in music. Joo-won and Oska be cousins ​​competing with each other
Joo-won asked for help by Oska to pick artist Park Chae-rin, but Joo-won even bringing cast his substitute, Gil Ra-lim (Ha Jin Won). And since the incident one took him, Joo-won falls in love with Gil Ra-lim.
Yoon Seul (Kim Sa-rang) who is a former girlfriend Oska, which turned out to be interested in the cousin Oska, Joo-won, but Joo-won does not have the same feeling with Yoon Seul but the girl continued to approach Joo-won because they come from the equals.
One time, Joo-won, Oska, Ra-lim and Yoon Seul come to Jeju Island as it will be made video clip by Oska and directed by Yoon Seul. In Jeju Island was Joo-won, Ra-lim and Oska separately. Joo-won finds Ra-lim and once Joo-won and Ra-lim come to a mysterious place called the Secret Garden. There they were given alcoholic beverages by the owner of the place to sleep and wake up when they realized that the body Joo-won and Ra-lim has confused !!