Seize High

Buzz Score

without

Buzz Dealing

, is it possible?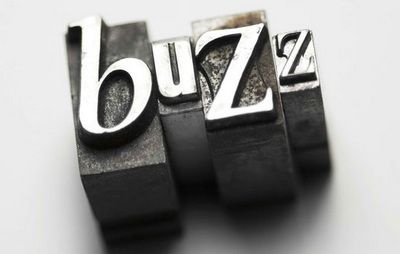 We can't ignore the fact that "Buzz Score" is the crucial matter in here on Bitlanders. Thus, "Buzz Deal Phenomenon" and "Buzz Spammer" are the impacts that can't be averted. However, due to the launched of new regulation regarding the "Ban for Buzz and Sub comments and on the chat", brought hardships among of the member to adjust in this new circumstances. Various attempts have tackled to outsmart this regulations such as using code word as reinstatement of "Buzz" word. However, once again this effort get caught and other rules appeared related to the "The Public Chat becomes English-only".

Micky Announcement Regarding Ban for Buzz and Sub Comment

Micky's Announcement Regarding Only English Allowed on Global Chat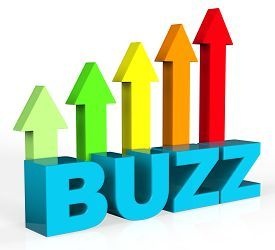 Maybe among of the member felt that they being pushed back to the corner by this new circumstances. However, with this new rules doesn't mean your journey in Bitlanders ended. You still could survive in here without "Buzz Deal" if you discover the proper way. The answer is to recognize the Buzz Score System. Bitlanders already provide general information related to the Buzz Score System. However, for those who considered it not clear enough, I'll cover several attempts that you could pursue to own high "Buzz Score" without being a Spammer nor the "Buzz Dealer".
01.

Start your day

with Bitlanders.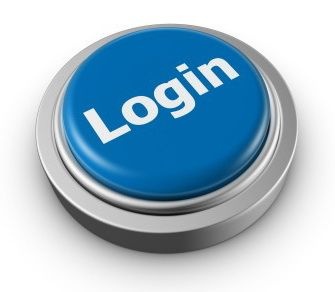 I would say this the most effortless attempt that you could do to gain some "Buzz Score". Just by login every day, you will received +1 until +7 Buzz Bonus. After a week, if you could maintain to visit Bitlanders every day, you'll have +7 "Buzz Bonus". You don't need to allocate special time for it. You can visit the site though your phone when you're on the way to school or work, or when you dig your breakfast. If you're working, you could visit it when you surf the internet before you grab your lunch. Exploit Bitlanders same with the others social media (e.g Facebook and Twitter), where we usually visited it on our spare time right? As long as the main page appear on your browser every day, you'll have +7 "Buzz Bonus".
Tips: How busy you are, make sure you don't skip the day to prevent your "Buzz Bonus" back to the square one.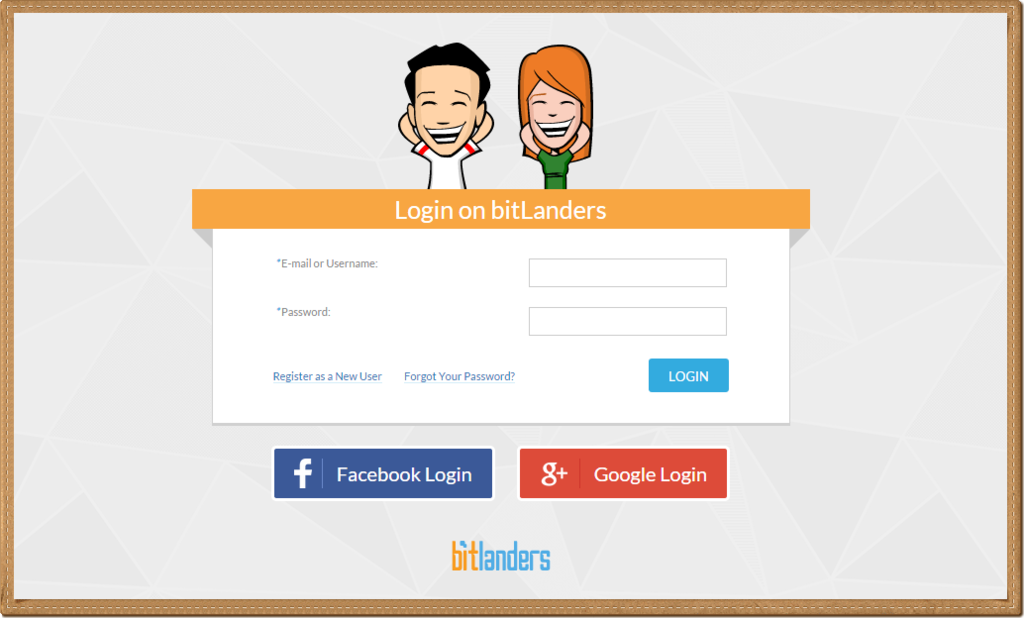 02. Never Missed the Daily Quest
Another effortless attempt that you could pursue to gain some "Buzz Score" each day is the Daily Quest. Each day, you will received 4 Daily Quest and try to accomplish at least 3 of them every day (Read 5 Blogs, Watch 5 Videos, and Share a Video on Facebook). You don't need to execute all of them in one time, you can read the blog in the morning, and at noon watch the video and when you found something interesting, shared it to your Facebook. Voila! You finished your Daily Quest. If you be able to accomplish those you'll gain +5 "Buzz Bonus" each day.
Tips: Pay extra attention for your time different with this site.
The Daily Quest appeared on 10am (GMT+7) and the buzz calculation finished on 6pm (GMT+7). You need to fulfill those quest on this in interval to prevent the "Buzz Bonus" calculated as the reward for the next day.
Pay Attention of Micky's Note for Each Quest


03.

Introduce Bitlanders

to Your Inner Circle
Inviting people to join Bitlanders is another attempt. It's actually appear as Daily Quest, however I considered it as something that we couldn't accomplish every day. That's why executed this quest would reward you longer "Buzz Bonus" Expired Time. Unlike the other Daily Quest that gave you 1 day "Buzz Bonus", inviting your friend will reward you +3 Buzz Bonus for 2 days. As an extra, you'll get 20% of their reward.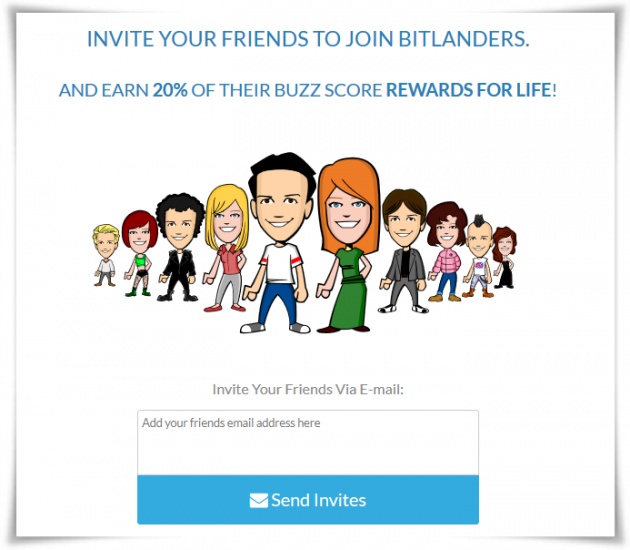 Tips: This is when sharing feature play the advantageous role.
You could attract your friend to join Bitlanders by sharing interesting post on your others social media. However, you need to highlight that if you really want to attract them to join Bitlanders, DON'T SPAM your Facebook/Twitter with useless information. If you continue spamming, people will neglect the info that you shared and you lose the opportunity to gain the referral.
04. Be a

Shopaholic
This is the most fun way to gain some extra "Buzz Bonus", and of course something fun need extra cost. By purchase some items on Bitlanders Shop, you'll earn the "Buzz Bonus" for several day, usually it's from 1 till 7 days. However you need gems for shopping and since gems is quite pricey, you should be wise when spending your gems on Bitlanders Shop. Remember, submitting your post for review also required gems
Tips: My personal advice, wait for the special offer on Bitlanders Shop!
Bitlanders will offer limited item to buy for special occasion, and usually it comes with a higher "Buzz Bonus" and longer expired time. That's why you need to always have extra gems on your hand, in case this special offer came out.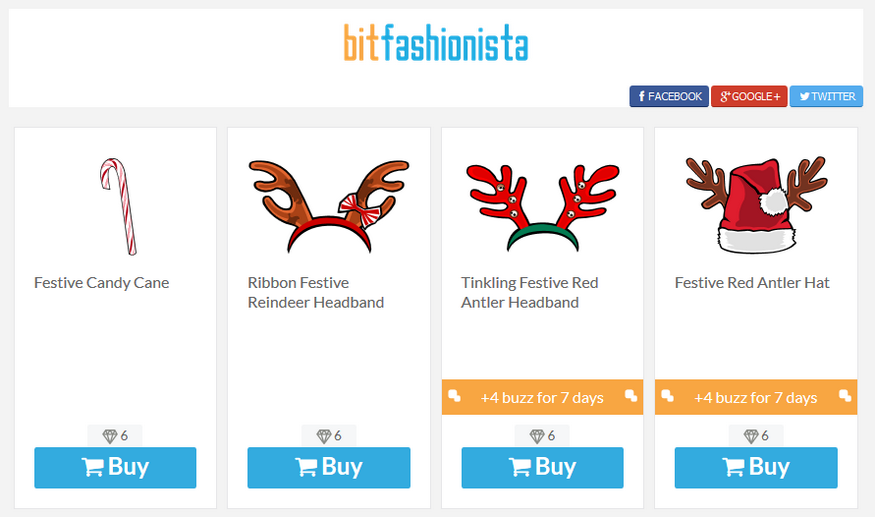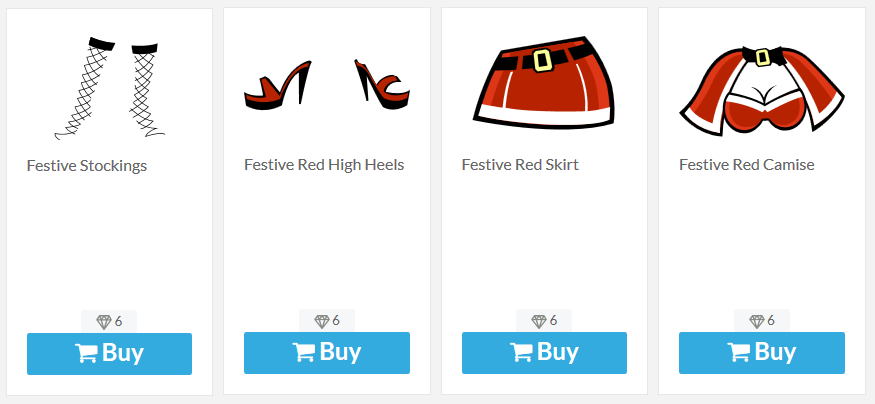 05.

Give back

to the Community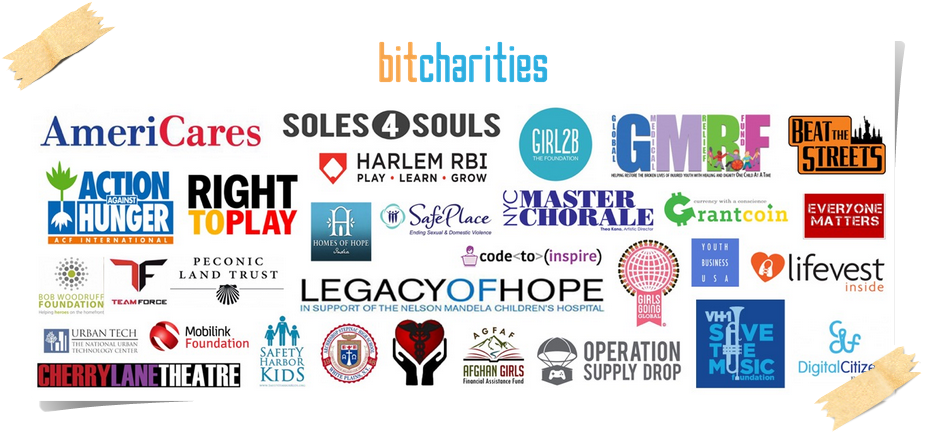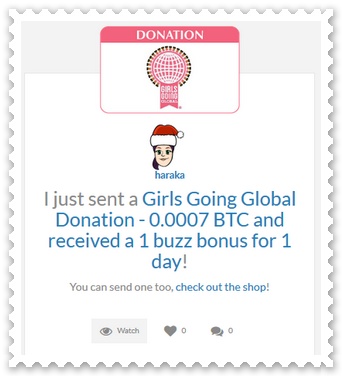 One of unique things that offers by Bitlanders is you could give back to community with your social media activity. Not only offer the opportunity, Bitlanders also rewarded those act. Donates your earning to the charities will reward you extra "Buzz Bonus" for 1-7 days. The higher the donation, the higher "Buzz Bonus" that you'll received.
Tips: For those who assume this attempt means decreasing your balance, you're wrong.
This attempt will help you to prevent decreasing on your "Buzz Score" on the next day when you have several "Buzz Bonus" expired. It's also the clever choice for maintaining your Buzz Score while waiting for your content reviewed.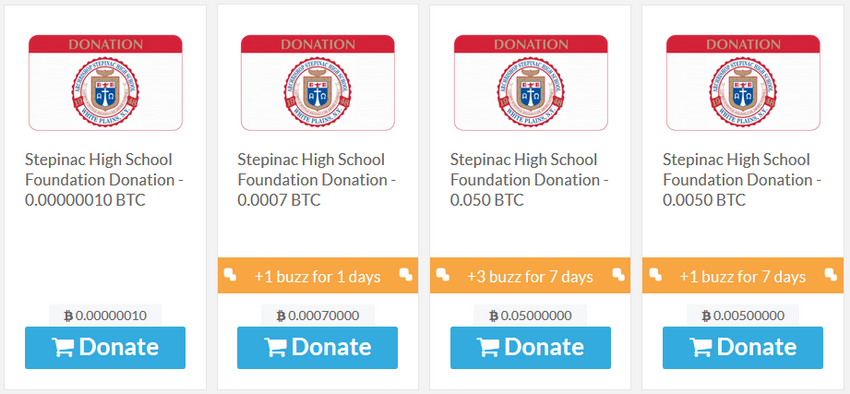 06.

Attract People

to Visit Your Page.
Bitlanders is social media platform. Similar with other platform, this site aims to make a great environment for people to interact. This is why you need to post a high quality content on your Micro Blog, Gallery, Blog, or Movie section. High quality post define as attractive post by the others. Post something interesting, useful, or unique instead of useless content such as counting number. You need to encourage others to "buzz" your post with interesting content, and in addition if others consider it favorable for them, they may share it on their social media and it brought extra benefit for your "Buzz Score".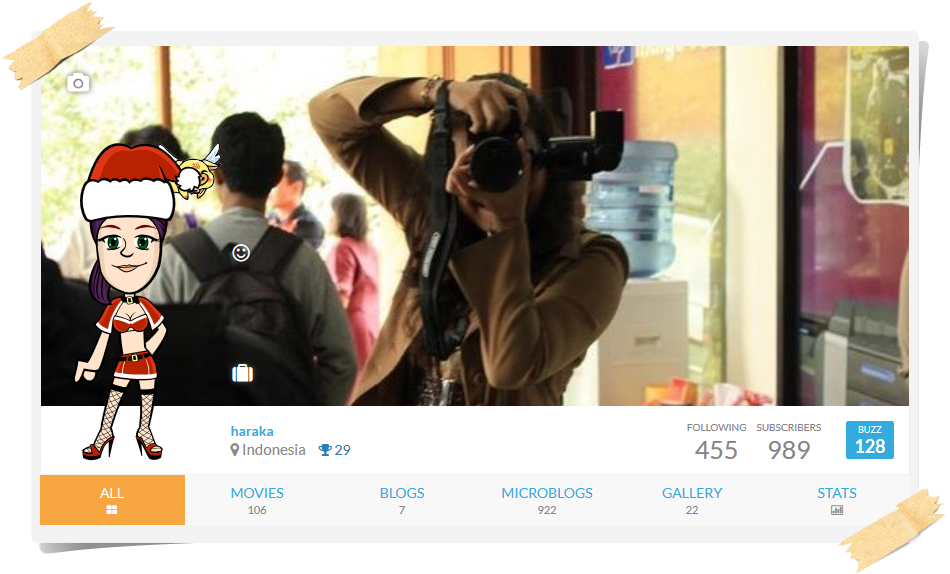 Tips: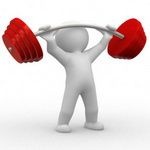 █ Utilize your strong point!
Don't force yourself to produce something that you're not familiar with. If you're not a Blogger, don't drag yourself to create bunch of blog simply because you witnessed people with high "Buzz Score" have bunch of great blog. It consume your time to produce the high quality post when it's outside your field and you'll end up being a spammer by posting useless post.
█ Create signature theme for your post.
If you love to collect DIY video, fill your Movie Section with DIY related video. In that case, when people want to know the DIY project they immediately visit your page instead of find a random video.
Shaiera's Movie Section: English Tutorial


Lookup's Movie Section: Korean Drama & Movie Trailers

Saori-sam's Movie Section: Recipe Collection

█ Update your page daily
In order to receive buzz daily, people need new post on your page every day. Post some interesting micro, informative blog, funny video, or your picture on gallery every day. Combine all those effort every day.
07.

Appreciate Others

Post
Received buzz is necessary, however delivering buzz also matter. It related to the sharing system on Bitlanders. Received bunch of buzz without buzzing others post will give nothing to your "Buzz Score". In addition, buzzed someone post indirectly encourage them to return the favor.
Tips: When you buzz someone post, combine Micro, Blog, Gallery and Video on your routine.
If you only buzz Micro for whole day, it won't bring a significant impact your Buzz Score.
08.

Submit for Review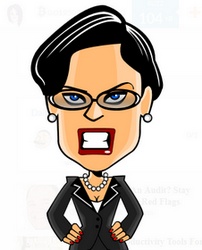 This is the most powerful attempt if you want to own high "Buzz Score" in short time. You may see the result from some member on the top of leader board. Personally I've verified this theory and brought me to the leader board in two weeks. Bitlanders offers several options to submit your post either Blog, Gallery, or Video. Exploit the area that you're confident with. Submit for review will award you "Buzz Bonus" for several time (5 days for Blog and Video and 3 days for Gallery).
Tips: Every time you want to submit your post for review, aim for the excellent result.
Since submitted for review require gems, you need to play smart with it. Avoid the plagiarism content unless you want to lose your gems. Read all those information about Content Review and pay attention to Hillary's feedback to improve your skill. Another advice, be consistent. Buzz Bonus is temporary and your Buzz Score will decreased after it's expired. Make sure you submitted your post for review regularly.
My Content Reviewed Result
09. Watch out The Double Reward Topic
Bitlanders also offers another great opportunity to gain more "Buzz Score". At certain time, Micky will announced the topic that would reward you with double "Buzz Bonus". The submitted time for this double reward topic will be on limited time usually for a month. Make sure you subscribe him and checked his page at least once a month. At this moment this double reward topic focus on blog.
Tips: If you find the topic that out of your league, conduct some research on the internet.
Another attempt you could pursue is read other user blogs related to this topic to help you with an angle. The best practice is share your experiment related to the topic and the word will come out smoothly.
10. Consistency Matters!
If you only perform the attempt one time and do nothing for the next 2 days, you only end up with low "Buzz Score". Remember, Buzz Score System is count base on your activity. The more consistent your activity, the more stable your "Buzz Score" is.
..............
You could have your own best practice that more suitable for your own circumstances. Employ your strong point to achieve an exceptional result. If you understand the Buzz Score System you could own high "Buzz Score" without begging people to buzz your post. The brief knowledge related the Buzz Score already state on the Bitlanders FAQ.
I wish this could provide a clear and handy knowledge for the reader
Enjoy your time on Bitlanders peeps ^_^
---- Haraka