I used to try to deny that I love to make crafts. I didn't accept it until my feelings manifested in one particular craft about 3 or 4 months ago.
I have a slight addiction when it comes to making paper stars. I sometimes make hundreds of them in a week!
And no, I don't mean paper stars as in just cutting out some stars and dumping them all over the place.
My specific passion is centered around origami puffy paper stars. They're not too difficult of an origami craft. In fact, you can find out how to make them on many different sites, such as this one: (wikihow.com/Make-a-Puffy-Origami-Star)
They are small enough that you can make very pretty crafts out of them. I've made bottles filled with stars for close friends of mine before, such as this: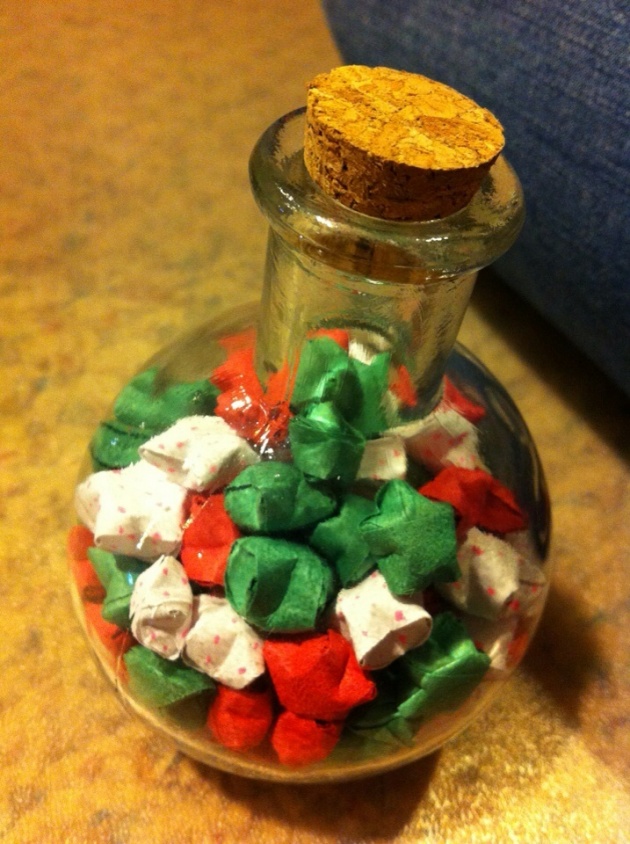 I plan to put up more of my pictures up in my gallery later. I would love people to be able to see my crafts. Admittedly, I haven't been making as many recently, but that's because I've been busy with class. I'm a college student, so that makes excessive work that stems from hobbies a little difficult to uphold.
I would love someday to be able to sell them at a craft fair so that other people could personally enjoy my crafts. Also, I'm pretty sure that I'll end up wasting a lot of space in my house if I just keep making them endlessly. I have no choice, though, I'm addicted!
Credit:
www.wikihow.com