Today morning I was surfing on Facebook, and suddenly I saw this post I started to lough, I was thinking that how creative these guys are, they don't even wear full dresses but they are making selfies.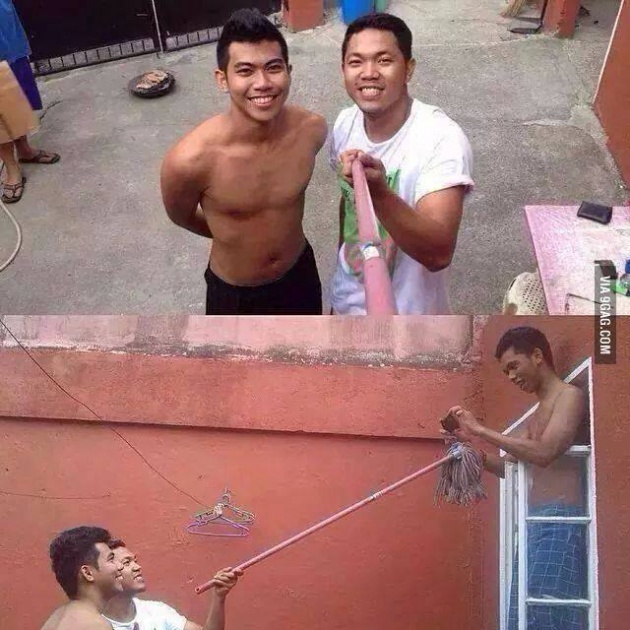 Well known word, when a person takes his own picture it's called Selfie.
I was writing comment but one of comment get me in shocked, the comment was.
"Oh God help those poor people."
And then I just started to read comment.
"I don't care if you will call it poor at least they are having fun. That what we called happiness, and even if how many tons of money you have you can't buy happiness"
These guys were belonging to Philippine. So the Filipino people replied that we are not poor, that is a fact, how can someone judge others.
"We're not poor. We're just too creative"
"We're not POOR, we're just RESOURCEFUL"
now a days selfies are very famous. no matter who you are if you want to chill just take a Selfie.
These reasons are enough to motivate the passion of Selfies. They were defending their people by strong arguments.
These people don't have interest in buying costly stuff.
"Philippines are pretty cheap. We can buy one but we tend not to because it is not important. We spend our money more on our needs not our wants."
An American "racist" replied that.
"Because u don't have enough money for your wants = poor"
This comment shows the mentality level of American persons, they think that if you don't have money to fulfill your wants' you are Poor. This is an international standard scale. But tell me one thing the people who earn 2$/month, what will you call him? Human?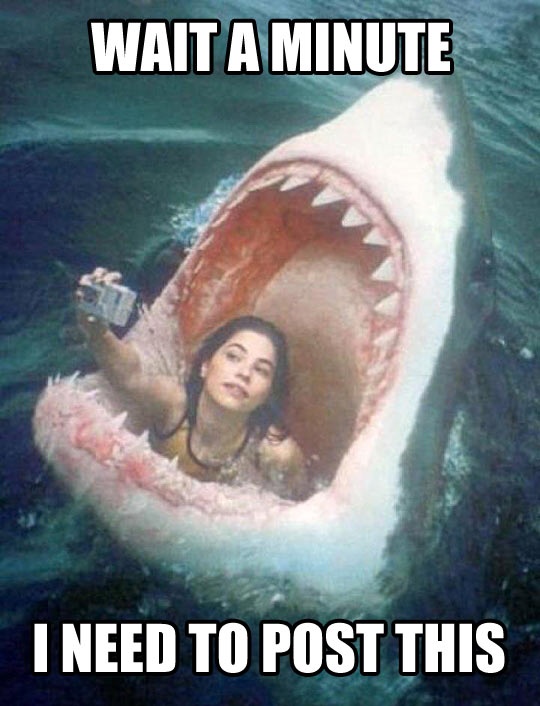 For this topic I need a long time to research, fact and figure are matters.
"Don't jump into conclusion that they're poor they just want to have fun ----literally."
Yeah they are illiterate but they are free to do what they like to do. They just having fun and show how creative they are.
Last but not least, I must have to copy his word because these words are more enough and graceful.
"how did poverty come into this beautiful smiles and joy that these handsome young guys has displayed here, I am sure they absolutely look more healthy than all you rich acclaimed clowns that have no respect for what humanity is. Filipinos remain one of the most humble, honest and God fearing people I ever know so pocket your poverty jibes all you mocking birds. Brace yourselves piney prides will be coming! And someone bashes a fellow Filipino. How wonderful is it. They look happier than many people who own a Mercedes..."
In picture Dog are ready for Selfie, are they Poor are Rich ?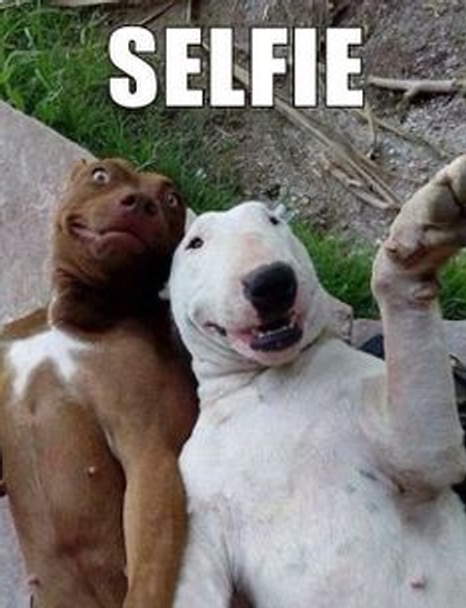 "Poor? Or they are just using their minds for new ideas."
"I'm a Filipino and I found this picture not offensive"
This means Filipino are brilliant and logic. Not poor. The picture means how Filipino having fun. You can use dust pan, stick, anything. That's how we are logic haha
"They have cameras! What's poor about that? "
" We're Not Even Poor. This Means How Filipinos Are Creative, Logic, And Smart. We Are Creative To Make Little Things That Make Us Happy. That's How Filipino Happiness. They're Not Even Poor Because They Have a Camera!!There Is Other People just having fun because of sex. But were Filipino are happy every time, we are happy for a little things!!"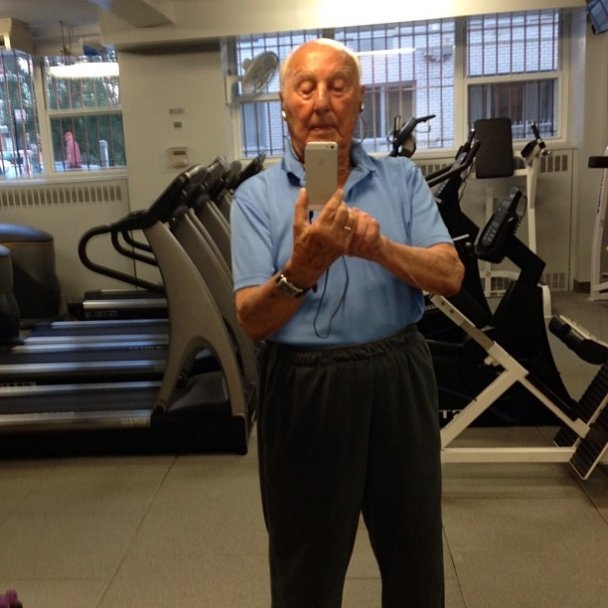 "Being poor does not mean you cannot be happy anymore. Filipinos are happy people, and i know these people in the photo are just trying to make fun of themselves. Ha-ha. . stop judging. Not everyone in the Philippines is poor. Besides, we have a way of having fun that you people don't have. "
"How can anyone say that they're poor? They're just playing around for God's sake. They're even using an android phone and taking pictures inside a private parking space (which most Americans doesn't have.). "

"Ok,If Were Poor And Idiot.Why Lea Salonga,Efren Reyes,Batista,Manny Pacman,arnel pineda,Bruno mars,sarah geronimo,charice pempengco,and the child that famous sings "dance with my father" and other Filipino are famous around the world if Filipinos are idiotic all of you are rich, Don't you know what is the meaning of TRIP .DONT JUDGE THE BOOKS BY ITS COVER!! "
"Rich or poor, we are all humans. By the way, we have creative minds".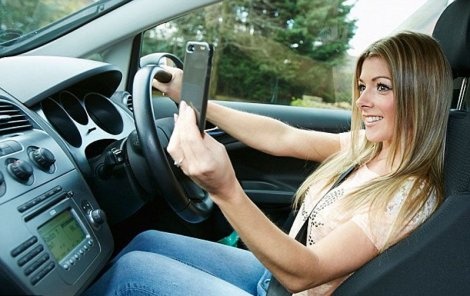 "Great way to emphasize your creativity! This is one of the most amazing, creatively designed, and humorous pictures I've ever seen in selfies! Great job guys! I just can't stop laughing! "
Poverty can only be eliminated by investing on a child's education and not by filling his pockets with all the change you have.
Kamar Khan Kurashi
For more good blogs Haseeb9410
For awesome Micro Blogs
Please subscribe me.