Today is December 14,2012 and here is my week recap.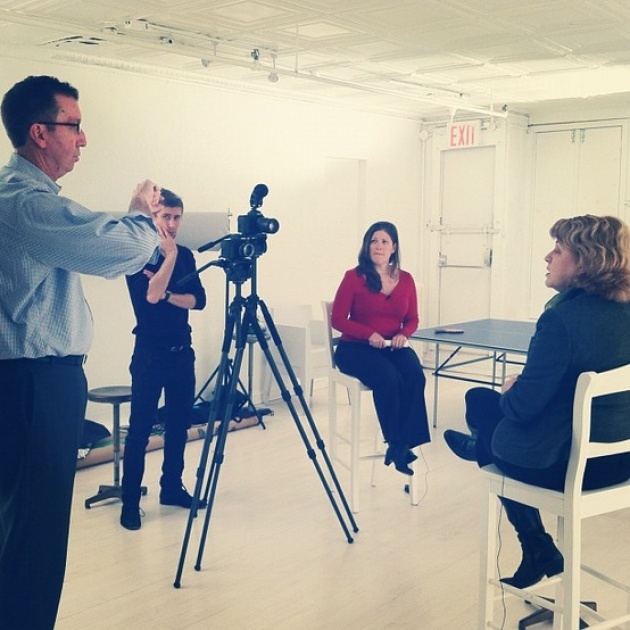 (shooting Susan Miller)
The week began with a lot of shootings. Monday we shot 25 minutes interview with Susan Miller, producer and co-founder of Cupcake Digital. Later Ushma Neill, executive editor of JCI, interviewed Jeffrey Friedberg as a part of "Giants in Medicine". He is a molecular geneticist at New York City's Rockefeller University. His discovery of the hormone leptin and its role in regulating body weight has had a major role in the area of human obesity. After that we shot b-roll with kids from Cupcake Digital playing their apps.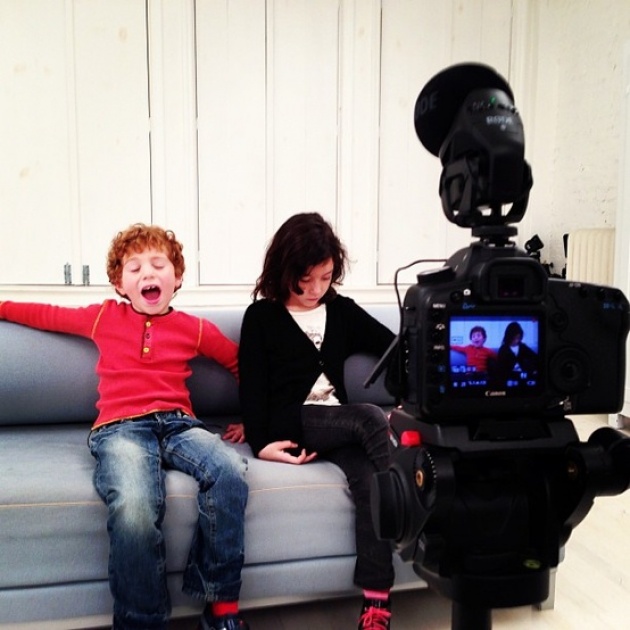 (Cupcake Digital's kids)
Tuesday we welcomed cinematographer Ali Moghadas and World Judo Champion Mike Swain. And also we shot corporate interview with Tom Gesky, CEO of Secure Path Networks.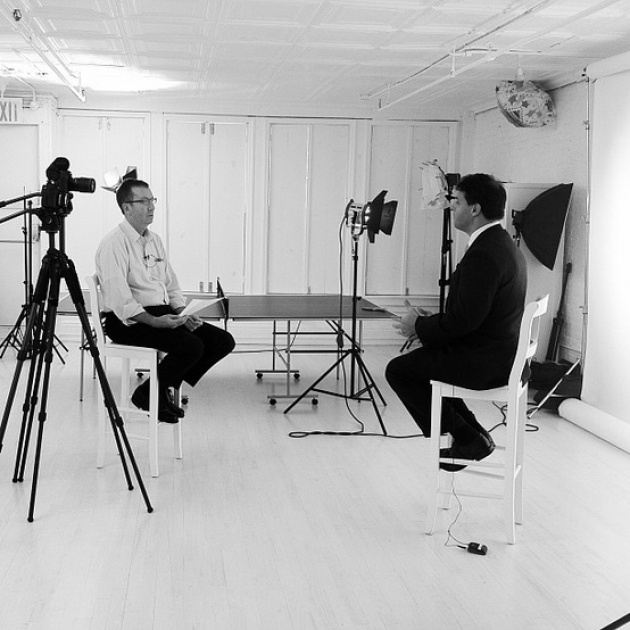 (Interviewing Tom Gesky)
It was really interesting to know Tom not only from business point of view, but wrestling. He said that he was doing wrestling in high school, but he never won national or world championships, because of the tough competition,so he decided to be successful in the world of business and "win a gold medal" in the field of business. Any martial arts taught discipline, respect, dedication, persistence. So he applied his wrestling skills to the business and he got success. This is exactly repeats Film Annex philosophy:
Wednesday I dedicated to work on "FIT Chairs" project. Myself and ModelsWebTV edited 3 out of 5 videos. They will be up soon.

Thursday I worked on editing Susan Miller's videos. I've done 3 out of 5. Here they are:
1. Susan Miller – Co-founder President and Executive Producer of Cupcake Digital
2. Susan Miller on Wubbzy's The Night Before Christmas and Cupcake Digital
3. New Apps and Properties at Cupcake Digital with Susan Miller
And today we did shoot interview with Lauren Lovelace, Executive Director of Georgetown University.
Busy week. Busy Month. But holidays are coming.
Till next week.
Follow me: