During the end of the year it's time for consciousness. People count their blessings and want to help the needy ones. There a many ways for charity. Go door by door to collect, TV show with famous people, running competing . But the Radiostation 3FM in the Netherlands has a very original way to collect money for charity.
Since 2004, is has been a tradition that 3 DJ's of the Dutch Radiostation 3FM will lock their selves is a house of glass for 6 days. This year the chosen ones are Giel Beelen, Domien Verschuren and Paul Rabbering.(second picture) Last Night they entered the Houst of Glass. They signal to start has begun. The British singasongwrites James Morrison and Dutch singer Ilse de Lange had the honours to lock the 3 men up and to open serious request offically
They are not allowed to eat. Only fruit and vegetable juice. They will play music 24 for hours a day. And they have to sleep in the house of glasse were everybody can see them because the house in on a public square. The guys will stay in the house of glass for one week and will leave on Thursday the 24th.
Coll

ect money for Children in warzones: Keep them going'
With Serious Request 3FM want to collect as much money as possible for charity.
Every year they choose a different kind of charity. This year they will fund money for children and young adults in warzones. The slogan is 'Keep them Going' The idea behind serious request is to ask attention for a 'silence disaster' In co-action with the Red Cross 2004 they started with the hunger in Darfur, In 2005 they choose childsoldiers in Congo
This is for the next generation children which do not get to chances to develope and learn because their stuck in a war zone.
For your information. Worldwide 50 million children live in this fear and face with surviving in war.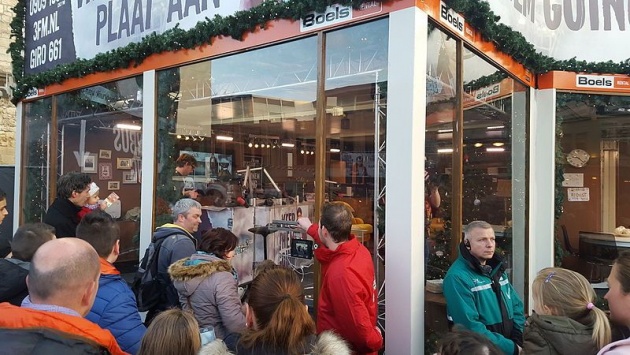 Structure
Every year they choose a different town to harbor the house of glass. This year it is Heerlen. Next to the house is a mailbox and if people want to they can come buy to donate their envelope in the box. People can come buy and visit the house of glass and bring money they collected but they can also call the show and pay to here their favourite songs. The minimum amount to donate is 10 euro's
There is also an auction.
People will do the most strangest and adorable things to collect Money. When I visit the site I see that Patricia Paay(former star sister TV-personality and Hans Kazan magican will deliver pizza for the highest bidder. Even politican offer their the free time. I saw that somebody bid 1000 to visit the rijksmuseum with Jett Busschemakers, our secretary of educationChildren will come by with their moneybox. Some children wil bake cupbakes and sell these door to door for serious request. Or they collect empty bottles for the depositfee. . A woman already collected more than 11.000 euro by offering yoga classes.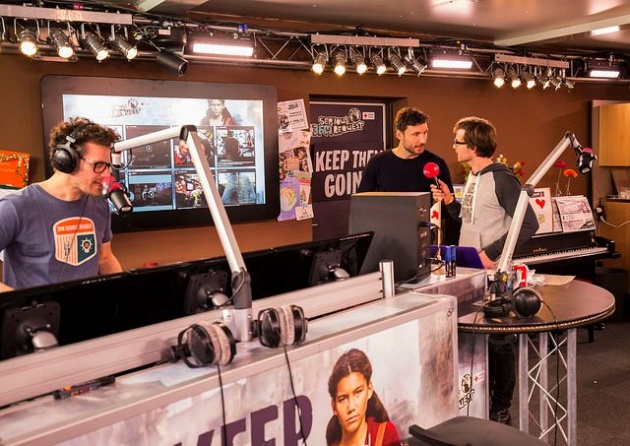 pu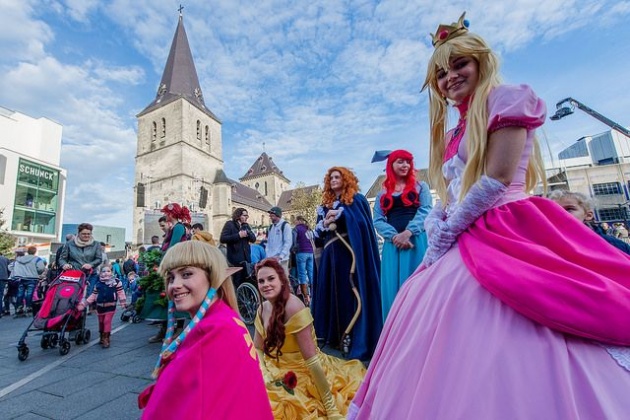 These people collect money in very special ways. Soccerplayer Marc van Bommel comes buy to gives his autographed shirt

No preparation this time
The radioshow has been a succes since 2004. It is mainly because of the devotion of the discjockey by not eating, less sleep and no privacy. After a few days this wil give some interesting radio. What I also really like that the show inspires people to pull one's weight. Because you hear the radio while you're working you talk about it with collegues and ideas exists. A guy called to donate a part of his profit for the next generation.
Last year they collected 12 million euro. This money was for victim of sexual assault in conflict area's. For the DJ Giel Beelen it will be for the ninth time that he will be locked in the house of glasses. He told in the newspaper Algemeen Dagblad(19 dec, it will be the first time that he didn't prepare for the adventure not to eat. he ate a frikandel speciaal(typical dutch junk food) and other unhealthy things while Domien and Paul did prepare. Domien detoxed on sugars and carbonate and Paul's girlsfriend stuffed the guy with shakes and healthy challenge. So for Chiel it will be an extra challenge because of the less preperation.
Why not eat?
I remember that Gielen Beelen once said on the radio that people who live in conflict area'and suffer of war and starvation do not have a choice when to sleep or to eat In the beginning this specatcle took place for three days. They were not allowed to sleep either. They changed the format after a few years in 7 days of radio and allow sleep. I think it's because the people getting older...and need their rest. Put the point was to experience what it does with your mind and body if your stomach is reallly empty... They talk about in on the radio and share these experience with the listeners. It just an extra vagant way to ask attention for silence disasters. And it works.
In 5 days we will know how much money is collected. I will certainly listen to the show and donate. If you're interested you can view the show if you click on this link( It is in Dutch). e day theyAfter on collected already 1,2 million euro
Thanks for reading.
T
The video's are complications of serious request 2013 en 2015. One is the offical song by Typhoon. This is a Dutch hiphop band. Two are subtitled in English but you can also visit thew website if I inspired you to start a action ;-)
Sources video: www.youtube,com