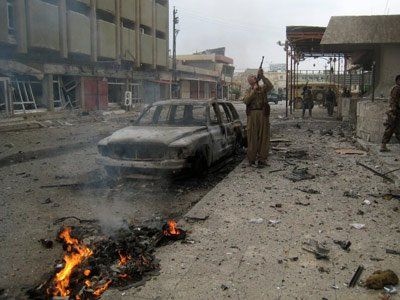 At least seven security personnel were killed and 28 injured Monday during a suicide bombing in Iraq's Salahudin province.
The attack occurred when a suicide bomber drove his explosives-laden truck into the outer checkpoint of a military base in north of the city of Samarra, an official told Xinhua.
The powerful blast left eight people killed, including the bomber.
The injured included militiamen and soldiers.