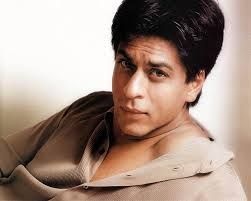 You are well aware about the new member of the bollywood Badshah's Mannat, don't you? It's none other than SRK's new born baby Abram. The superstar and king of Bollywood got into a lot of controversy regarding the birth of his child. From sex determination allegations to gossip over the premature birth of his child, SRK had to go through a lot before he was gifted by this bundle of joy.
SRK and his wife Gauri opted for surrogacy to have their third child. Nowadays it's a very common thing to have babies by means of surrogacy. But when it involves the name of any celebrity then several rumors come out so as to grab all the attention of a viewer, creating a controversy out of nothing. The baby was born on the 34th week of the pregnancy and as a result of this premature birth his health was not as healthy like any normal baby. This led to the hospitalization of Shah Rukh and Gauri's baby boy for quite a few weeks.
With lots of prayer from the fans, Abram recovered fully and returned to Mannat which made the house life up to its name as the proud parents of this baby boy was overjoyed. From then SRK has been very careful to keep his son Abram out of the reach of photographers and media. Shahrukh is even reluctant to talk about his youngest son publicly.
Apparently Abram surprised his daddy by visiting him one day on the sets of Happy New Year. Shah Rukh was also found tweeting about how Abram made his day of sixteen hours of shooting into a blissful event with his one. Shah Rukh Khan's upcoming movie happy New Year which is to be released on the auspicious occasion of Diwali has made his fans very excited after seeing the teaser of the movie.