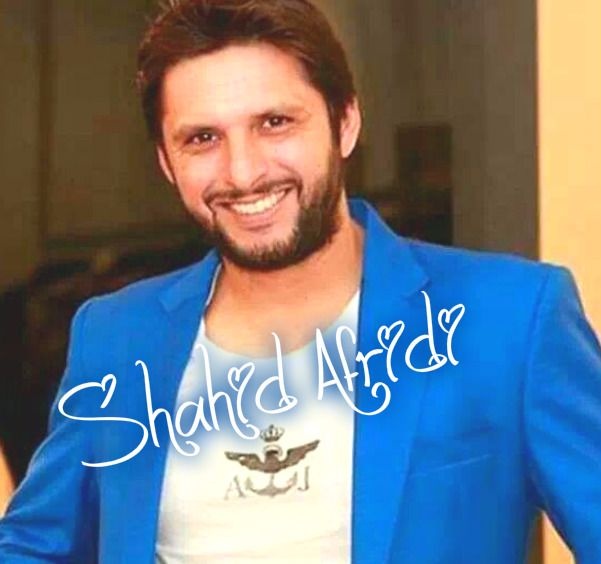 When it comes to records making in History of Cricket then no one Forget the name of a Lagend a Super Shining star of Cricket
"Shahid Afridi"
Famous by Nick Name "Lala"
Cricket history is always incomplete without his name. He is Cricketer, Actor, Model and Brand Ambassador of Pakistan.
Shahid Afridi Born in 1st March 1980 in Khyber Pakhtunkhwa Province of Pakistan. So basically he belongs to a Pathan Family that are also known as 'Afridi Pathans'.
From Beginning he was interested in Cricket.
Cricket Carrier
He officially Debute in ODI Seriers on 2nd October 1996 from Pakistan side against Kenya. He Debute as Spin bowler first and did not come to batting in his First match. He played 2nd ODI against SriLanks and this time he break all previous records of cricket and make world fastest hundred in just 37 Balls. That was Really Amazing for Everyone. The whole world praise him due to his unique style of batting and fastest Century. He Hit 11 Sixes in his very First Match and become youngest hitter of world. His age was just 16 Year that time. He got titel of Man of the Match in that Match.
After 2 Year he Debute in Test Cricket on 22 October 1998. That Match was played between Pakistan and Australia. He did not batt well in that cricket but he get 5 wickets in that. Then he played 2nd Test Series against India , Yes India a big Cricket Rival of pakistan. He came at Opening partnership and Hit 141 Runs in First Innigs and Make India Realise that he is man that can paly in every conditions. He lso get three wickets in that Match.
By his Outstanding starting performance, he became so famous and manin player of team for Selectors and Pakistan Cricet Board. He made so many records in history of cricket , in which some records are still unbreakable till now in 2016.
He also Play Domestic Cricket and Now he is Captain of PSL Team Peshawar Zalmi
Banned from Cricket
On 22 November 2005, ICC banned him to play 2 one day and 1 Test Match for damaging pitch in Match against England.
He also ban in 2007 for four One day matches for thursting his bat .
In 2010 he banned from two T20 Matches after he caught in camera doing ball tempering.
Captaincy
After Retairment of Younus khan from Twenty-twenty Cricket in 2009, the Pakistan Cricket Board Announce him as a new T20 Captain of Pakistan. They make him Captain just for one match and said that he could be permanent if he do best in that. In March 2010 he became Captain of ODI format but in May 2010 he Became captain in all Formats of Cricket for Pakistan. A great Captain.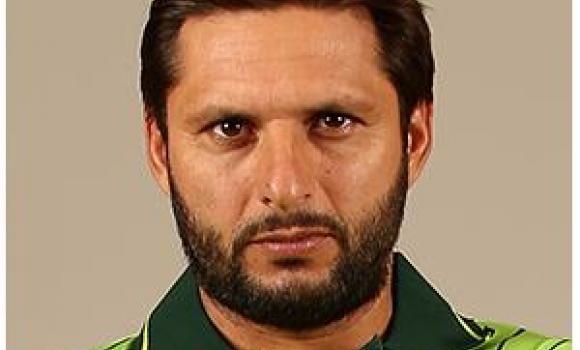 Retirment
He retire temporary from Test Cricket in 2007 and then he come back in 2010. He Officially retire from Test and One day Cricket in 2015.
Marriage
He get Married with his Cousin " Nadia Afridi " . Now He is Blessed with 4 Daughters. His Marriage Date is Still Unknown Factor for me but according to some blogs he got married in June 2010. His wife is so Much Relegious and due to belonging 'Pathan' family she never come on media and no one have her pictures.
Cricket Graphy
He played 27 Test matches in which 9 won, 9 Lost and 9 were Draw matches.
in his 398 One Match Carrier he won 218 , Lsot 170 and one Match was Tied and one match get ended without any result.
He play 80 T20 MAtch in which 48 were winning , 31 were lost and just match was tied.
He Score 1,716 in Test Matches, 8,064 in One Day and 1,218 in T20 Matches with Average of 36.51, 23.57 and 19.03 Respectivly.
He Score 5 Centuries and 8 Fifties in Tes Matches, 6 Centuries and 39 Fifties in One Day intternationals and just 4 fifties in T20 Internationals.
His Best Score was 156 in Test Cricket, 124 in ODIs and 54 not out in T20 Match.
He get 48 Wickets in Test, 395 wickets in One day and 83 wickets in T20 Matches.
Final Words
He Established a Charity foundation called "Shahid Afridi Foundation" which Help poor and Needy people for health, education and all other important things.
His All Cricket carrier was full of Scandels about him, but as a Shining star of Pakistan we Love him. he is Our Hero.
May Allah Bless him with Prosperity and Respect.
Hats Off to Shahid Afridi
Love you BOOM BOOM