Well who does not know about Shahid Khan Afridi one of the living legends of cricket.He was born on March 1,1980 at Khyber Agency.He is at the age of 35 in 2015.He might be planning to retiring from T20 International Cricket but he may perform his further duties for Pakistan Cricket.He is now not only a cricketer but he is also became a superstar of Pakistan.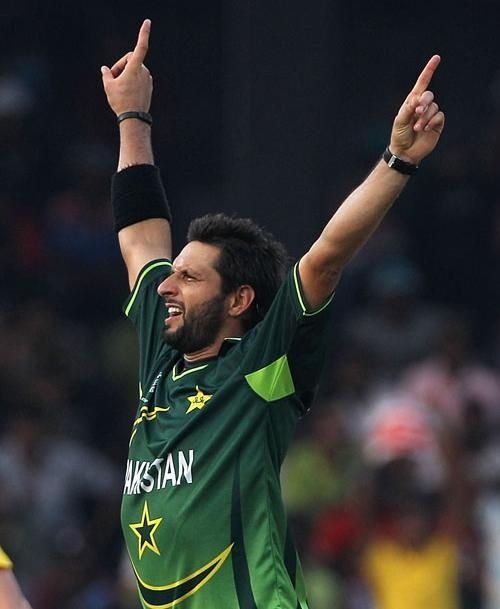 He played his 1st ever match against Kenya on 6 October 1996 .He had the record of the Fastest Century for over a decade and he scored that magnificent century off just 37 balls which made him more popular and kept him in the team.He also balls leg-spin and had took many wickets but he is known for his batting.He is known as Boom Boom Afridi for his aggressive batting style.He also has a unique celebration style which is also popular like him.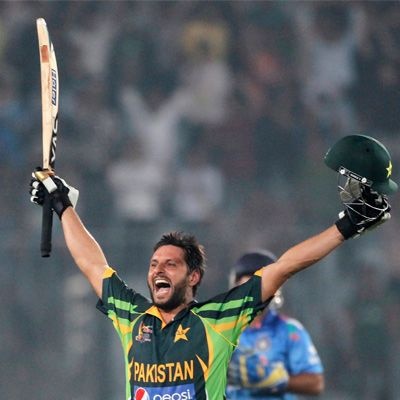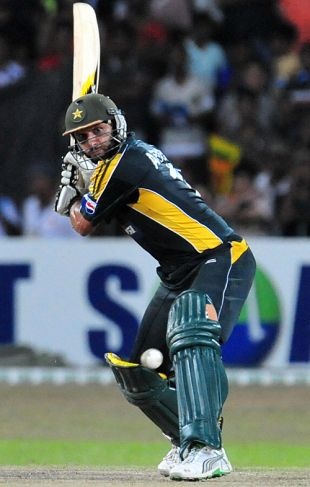 Shahid Afridi balls leg-spin and balls it quiet fast.He balled 134 kph fast ball at a match against New Zealand before the 2011 World Cup series which is the fastest by any spinner.He is not only a fast spinner but he is also intelligent bowler.He uses his variations and pick-up wickets.In 2011 World Cup he picked 21 Wickets from 8 matches and he bowled 74.3 overs in which he bowled 4 maidens with economy of 3.62 averaging 12.85 and best of 5/16 and only conceded 270 runs .He has picked 395 in his career till November 2015.He once bowled a great spell in which he got 7 for only 12 runs.Pakistan played that match against West Indies in 2013 or 2012 in which West Indies were bowled out for only 98 runs in an One Day International. That spell was the second best spell by any bowler in the history of ODI .
He also had done captaincy at different moments where the team needed him.He performed his duties up to the mark.one of the proves of his great work done is that he took the #Pakistan_team to World Cup semi-finals in 2011 and team Pakistan had played some great matches under his captaincy.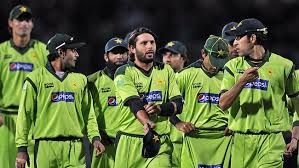 Well over the years he has been known as one of the most dangerous hitters around the World.He had made the Pakistan team feel proud of him with such brilliant knocks.One of which will never be forgotten is against the RIVALS Indian the arise Arise Asia Cup 2014.Where he scored 59 off 25 balls.Pakistan needed 10 runs from 1 over and India needed 2 wickets.One of the player was dismissed while Afridi seeing at the non-strikers end and the next batsmen came and gave the strike to Afridi.9 runs were left from 4 balls Ravichandran Ashwin. was balling the last over with 9 wickets down the Pakistanis had lost the hopes but there was one man still standing for Pakistan hitted to brilliant sixes which made Pakistan win and that was all because of that man #Shahid_Khan_Afridi.He took Team Pakistan home with a great Victory in a nail biting contest.
With that he again proved that why he was and is known Boom Boom.with such great records who can forget this guy.#Boom_Boom_AFRIDI
He is planning to retire after the 2016 ICC World Twenty20 & He would try his to win a give a great ending to a Great CRICKET STAR carrier.Pakistan is proud of Shahid Afridi for now,then and forever will be!!!!!!!.
For more about you can go to the below pages.#Boom_Boom