Pakistan T20I captain Shahid Afridi has said he is facing "huge pressure" from family and friends to not retire from international cricket in April at the end of the World T20 in India. Afridi, who will turn 36 on March 1, plays only T20 internationals for Pakistan and is now reconsidering his decision to quit the format.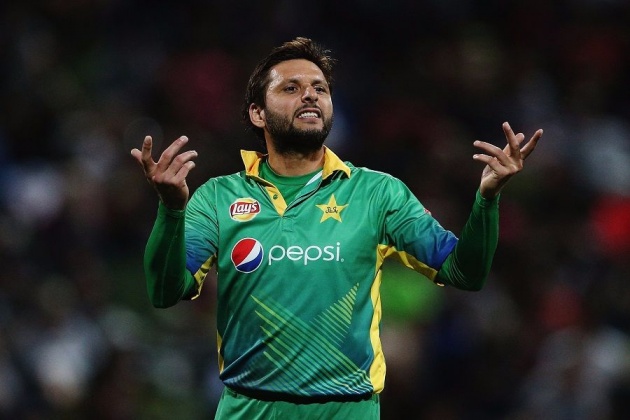 After the 2015 World Cup, Afridi had announced his intention to retire from international cricket following the World T20, but now it appears he has not made up his mind. "I'm not saying that," he told ESPNcricinfo in Dubai, when asked if he was going to continue playing. "I am saying there is a lot of pressure on me that I shouldn't retire from T20. That I can play on, and as such there is no real talent coming through in Pakistan whose place I am taking.
"For a while now there is a lot of pressure from my family, a lot of pressure from my friends, including my elders, who say there is no need for me to retire from Twenty20. That is a huge pressure. For now, in truth, I am focusing only on the World Cup. That is a huge challenge for me.
"First I want to see where Pakistan stand in the World Cup. Whether I am capable of taking the team forward on the back of my performances. I want to check where I am standing myself. As far as playing goes my fitness is zabardast (awesome). Energy is also there. I can play cricket. But I would be able to tell things clearly after the World Twenty20."