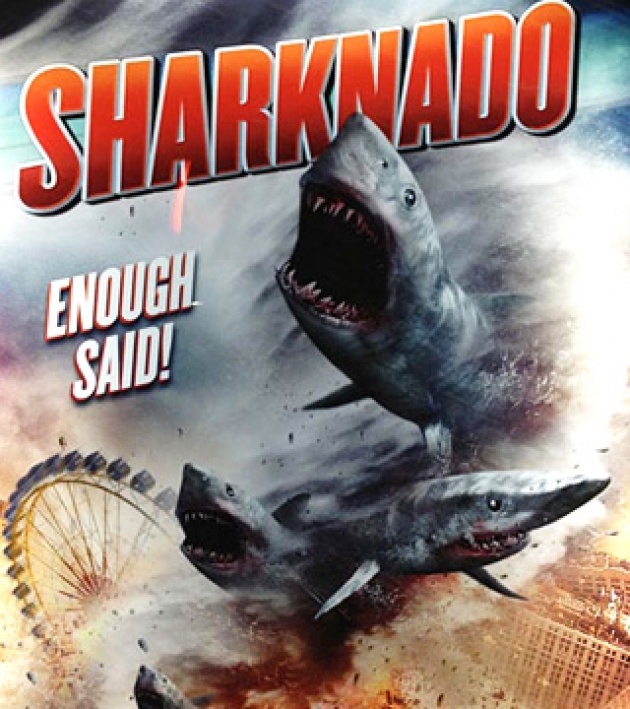 What started out as a random bit of humor to amuse myself earlier the other day, turned into a magnificent case of social media marketing genius. If anyone reading this blog post regularly watches the SyFy channel, you understand that the well known TV channel usually releases horribly good movies on a regular basis. However the latest feature film to be aired Sharknado did something that any business can learn from.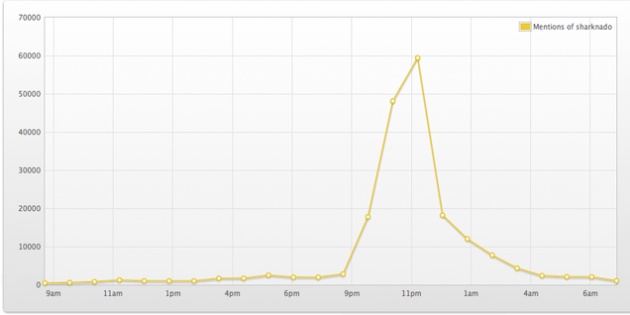 The above graph shows what the twitter activity for #sharknado looked like during the time of the movie showing, and how many people were talking about it. Now when looking at this, anyone could easily argue that it was just individuals finding the humor in the movie, discussing it and making a quick social pop. Though for the most part this is true, several individuals used the opportunity of Target Thinking to cross market themselves in the media frenzy. For strategically savvy individuals, this is a great virtual chance to market oneself through piggybacking a social media craze; and that is exactly what individuals did in this Buzzfeed Article. It is always a great idea to create buzz for yourself, off of other buzz already created. This ideology, as stated before, coincides perfectly with the FilmAnnex ideology of Target Thinking.
Realizing opportunities such as this, gives the chance for individuals to capitalize on social media marketing related opportunities. One great example is to enhance the idea Making Money Blogging through FilmAnnex. By doing so, I can see what social media trends are arising and how to use my knowledge and skills appropriately to develop an opinion that gains interest in the social community to help gain exposure and help cross market myself or other companies. It is these type of opportunities that are developing markets that normally do not have the ability to do so. A prime example of this is HOW FEMALE STUDENTS FROM AFGHANISTAN EARN MONEY ON FILM ANNEX; SUSTAINABLE EDUCATION, BUSINESS AND PHILANTHROPY.