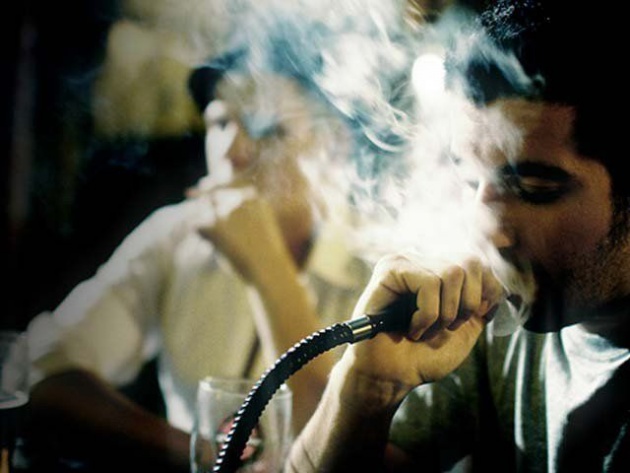 Abu Dhabi: where cigarettes and hookah would be extremely dangerous for human health, there is now used in durjdyd format originated nsy''sysh 'more dangerous than smoking has been identified as the man who quickly death leads.
Urldhylth conference in Abu Dhabi, said health workers as much as aShesha is smoke inside the human body because it is the equivalent of smoking the shisha, or water pipe smoking session 20 to 30 It is one that is extremely dangerous for human health.
Experts say or Shesha water pipes more attractive for young people and those who drink flavors in the flavor, which makes it more tolerable than traditional cigarettes, and that everyone can use easily. According to experts, the general social gatherings together nicotine overdose if smoke or drink Shesha enters the body to warm the tobacco toxic toxin is present in Karakol which enter the body through the respiratory system respiratory damage.
Department of Health has warned that Shesha human respiratory, cardiovascular system, throat and teeth are badly damaged when a recent survey said that shisha smoking and lung cancer, esophageal ausufygs error, causes of gastric and urinary diseases.
Shesha in the world, which is called by different names everywhere, including Hubli Bubbly and nargylh experts have warned about the young people that have been increasingly popular among young people, especially university and being ignored is. According to a report in the cities 18 to 24 year olds who are eager Shesha taking them closer to death.