Yesterday was Sinnside´s world premiere at Sitges Film Festival and I can´t be happier about it!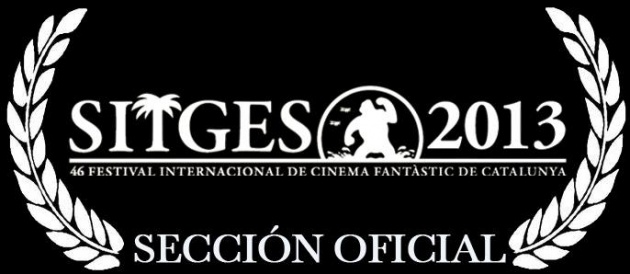 It was Sunday 13 at 13.00 together with 7 other shortfilms that are aslo in the Official Selection as my project (from over 1000 shortfilms the festival got, only 27 were selected including ours!). The theater were they played it was Retiro cinema. This was the public affluence 20 minutes before the start: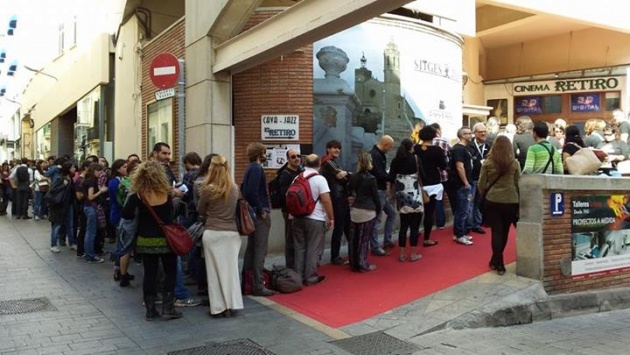 It was full, sold out! For doing a little bit of promotion during this time we came up with this: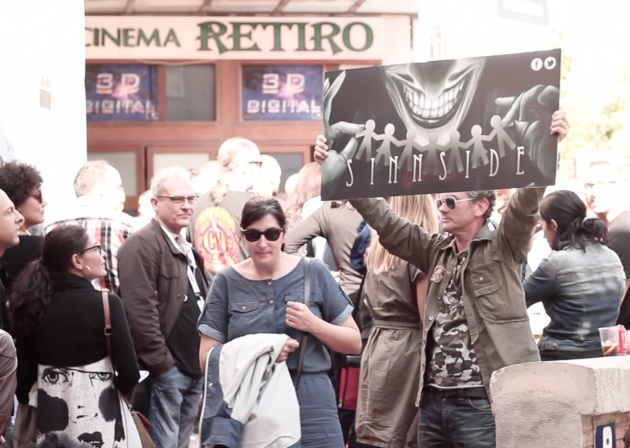 Everybody was staring at us, and the truth is that when I came to the stage to present the film you could hear people from the public whispering (that´s the guy from the film´s poster!). So it seems that this idea was a good one after all!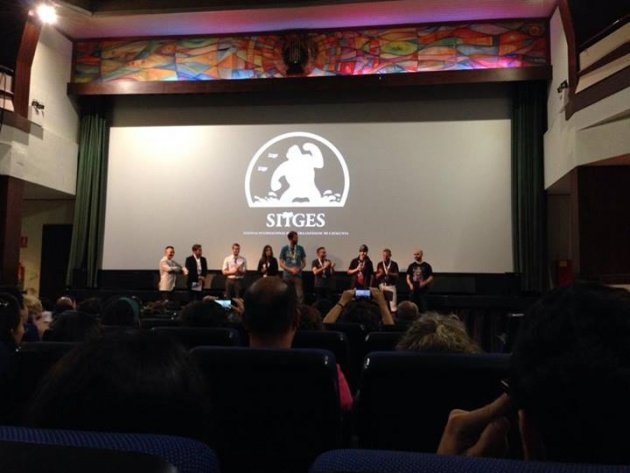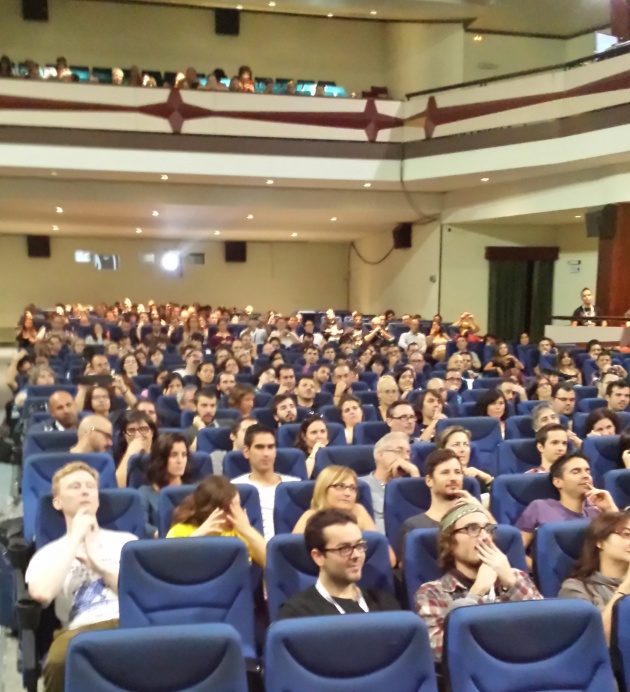 I took this last picture from the stage while the other directors were talking so you could see what it was like being on the stage. After this the films were released and I can proudly say that a lot of people reactions could be listened while the projection: laughs, whispers, shocks... it worked out and the final reaction was cool!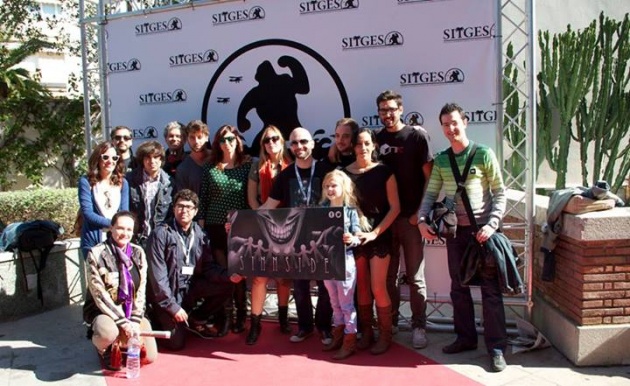 Also, a lot of Sinnside´s crew came to the premiere, sharing this with your team is even greater!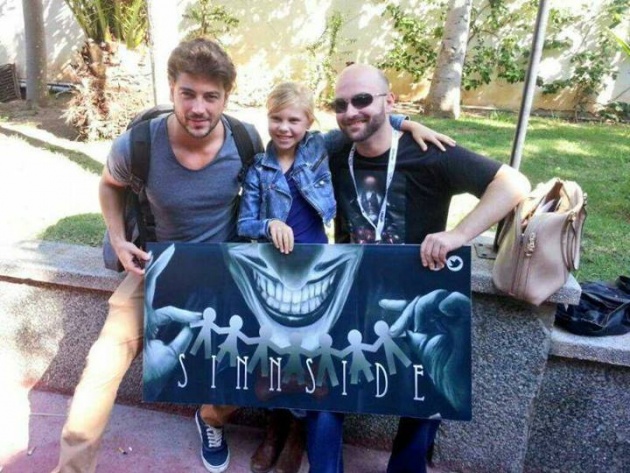 Even little Anastasia came to watch the final result!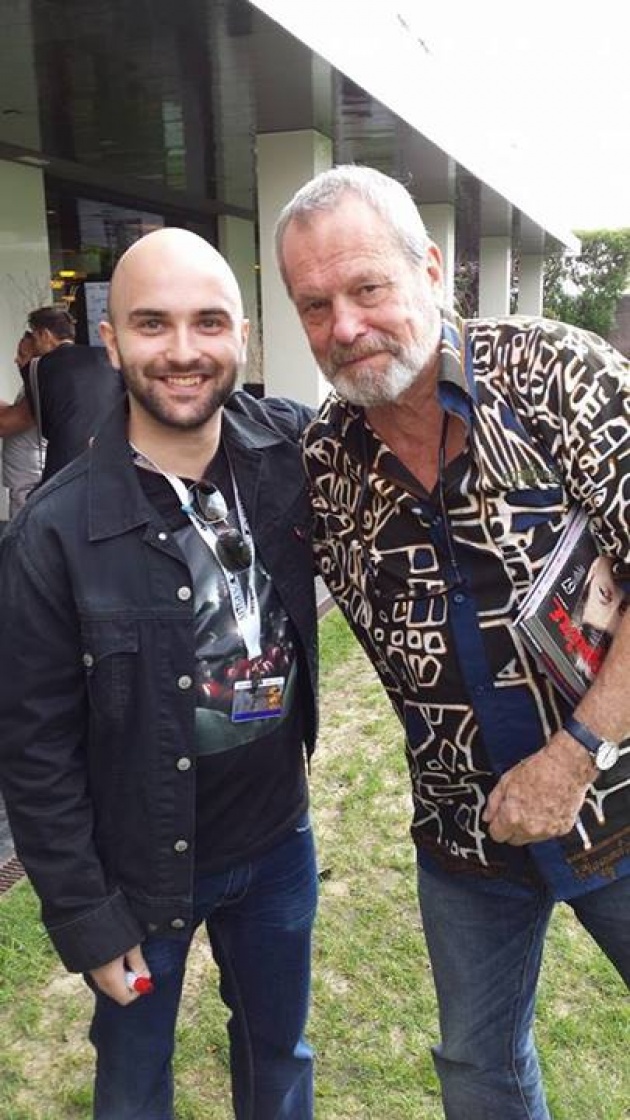 This is Terry Gilliam, an incredibly brilliant director and member from the Monty Python that came to Sitges to screen his last movie. I could meet him and take this picturetogether, and also he signed my Sitges director pass! For me, he is one of the greatest directors and an example of fighting for what you want, even when difficulties come through (if you want to know what I mean, check "Lost in La Mancha").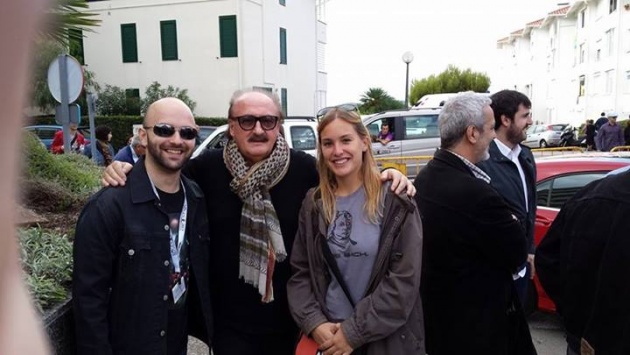 Here I am with Isabel Latorre (Sinnside´s music composer) and Pino Donaggio, Brian de Palma´s films main composer. He did the score for Carrie, Dressed to Kill, Blow out... but also for The Howling and Piranha!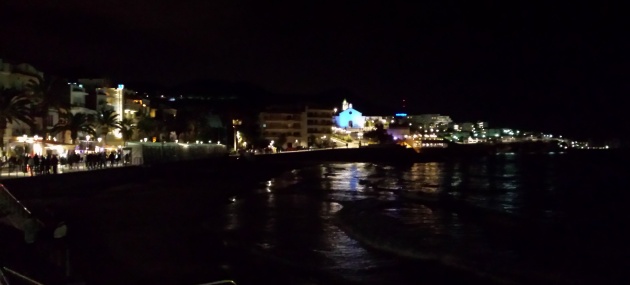 Sitges town at night. Great place to be!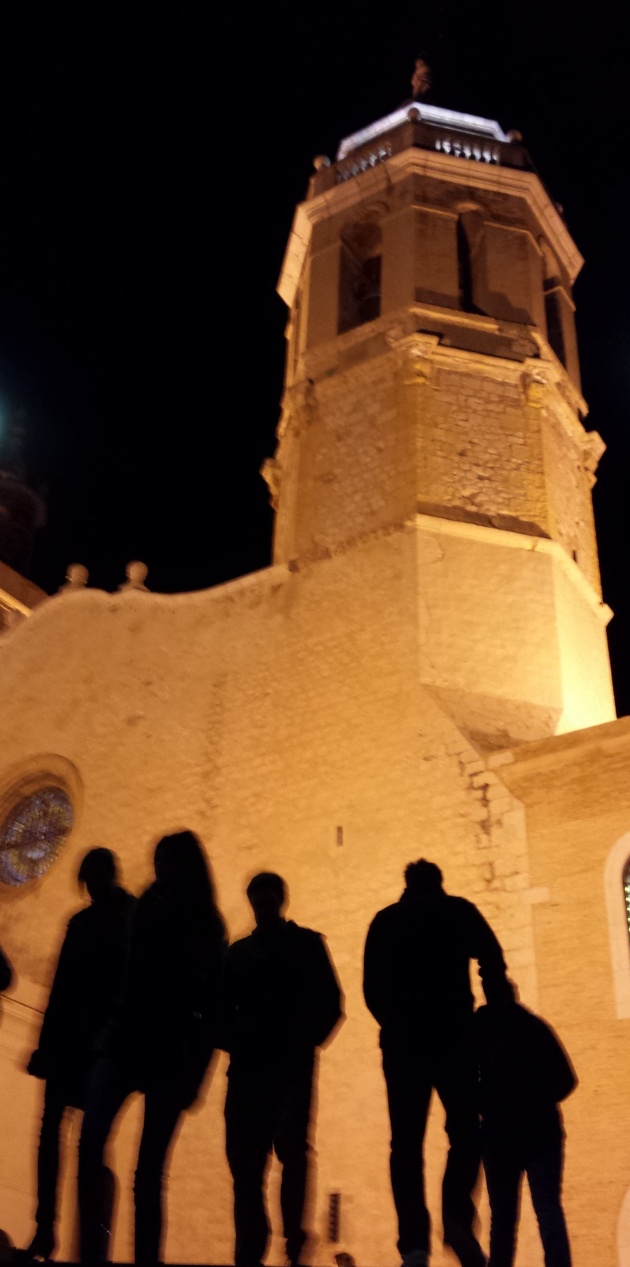 We also watched Eli Roth´s Green Inferno and briefly met Elijah Wood, went to Sitges´Zombie Walk and met people from different media such as Terrorweekend, who were so kind to us!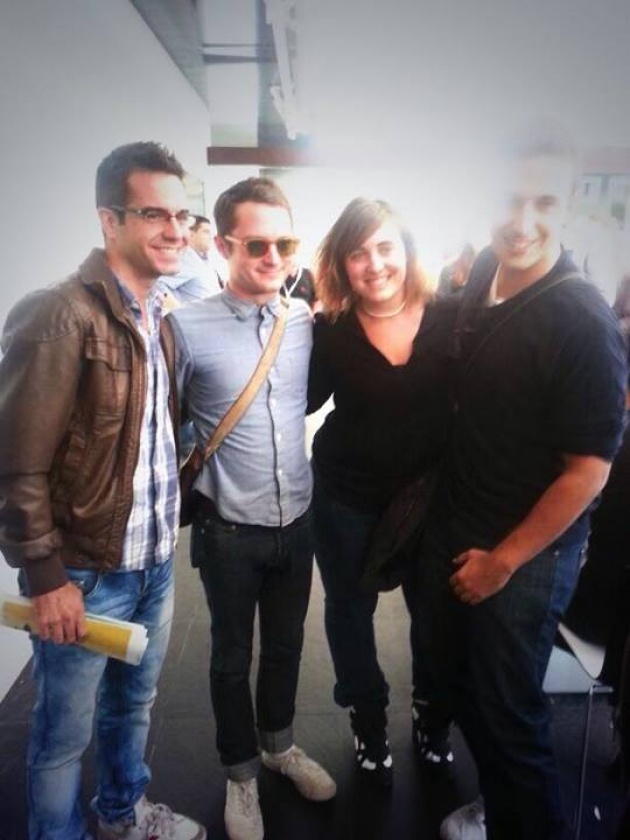 Part of Terrorweekend´s team with Elijah Wood
We are preparing a video about all these public screenings and festivals, so I´m going to leave this chronicle here. My point of view is that we are very thankful to everybody who made possible for us to be here and as a filmmaker is very motivating to be part of it.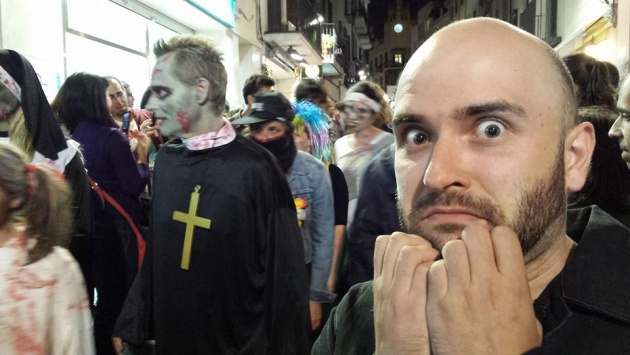 See you at the next screening chronicle!