Today I want you to talk about another kind of screening. It happened on thursday at Bodegas Arráez, a very nice place at Fuente de la Figuera, a town near Valencia. Bodegas Arráez is a wine cellar that produces many different kinds of wine and cava and host a lot of events that focus on their products and on culture and art.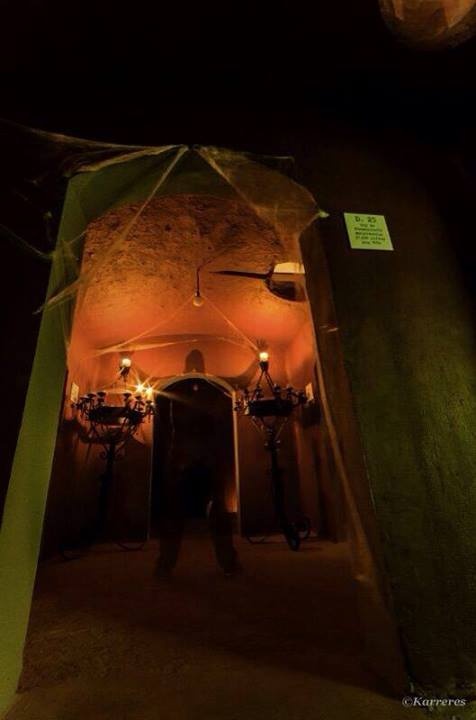 Bodegas Arráez´s Halloween look. Awesome!
They sponsored Sinnside (their brand Mala Vida appears on screen and on each event we do they invite the audience to some wine) and our september Fashion Film Charity Gala.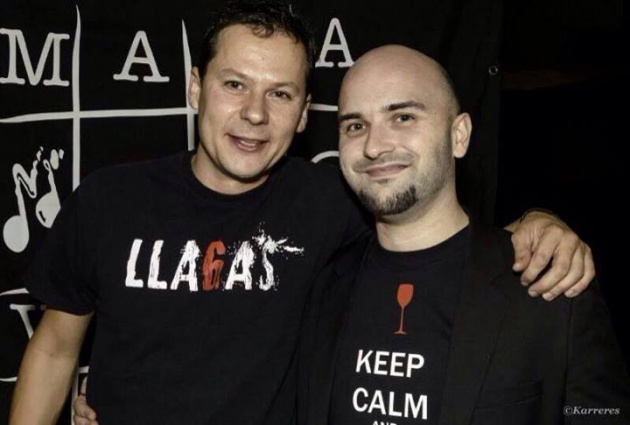 Toni Arraez and myself after the screening
The event that took place was on Halloween night. Toni, the owner of the brand, called to ask me if I wanted to participate on a little horror film screening at their storage. The idea was to pick a little audience and play the films to them while we drank some wine and cava, and later to have a talk with them about the films. I agreed and the experience was great.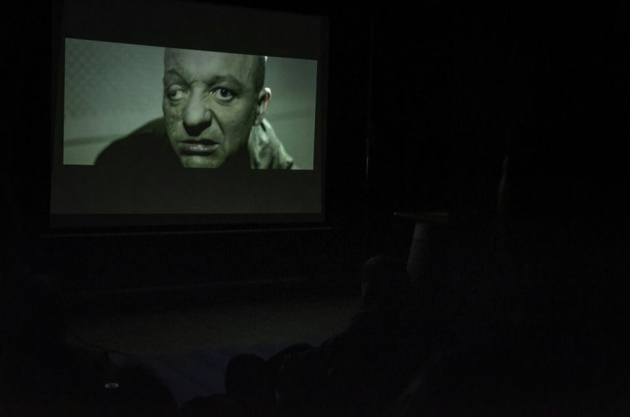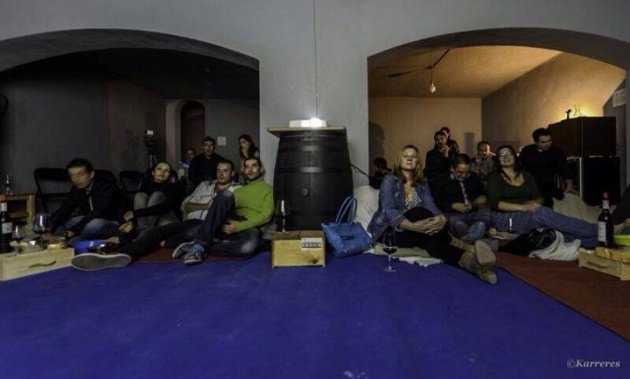 The films we screened were Llagas and Sinnside, and it was great to see the audience´s reaction that close. These weeks Sinnside´s been screened a lot, but to very big audiences (300, 400 people at festivals like Sitges, Semana de Terror de Donostia or Molins de Rei) so it was difficult to know the reaction of them to our film.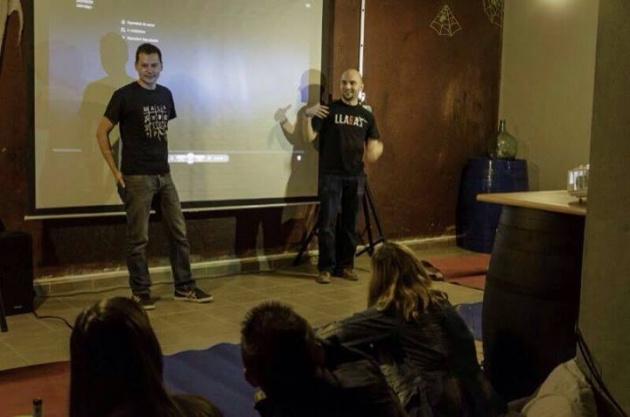 But at Bodegas Arráez the audience had a number of no more than 30 people, so we could chat together after the screening in a very close way, which also helped me to learn what you are making the audience feel.
This is very important to me! I hope there are more screenings like this one and also that you are able to drink Mala Vida at some time, it´s a very nice wine!
In fact, it´s the only one I drink, I´m more into beer…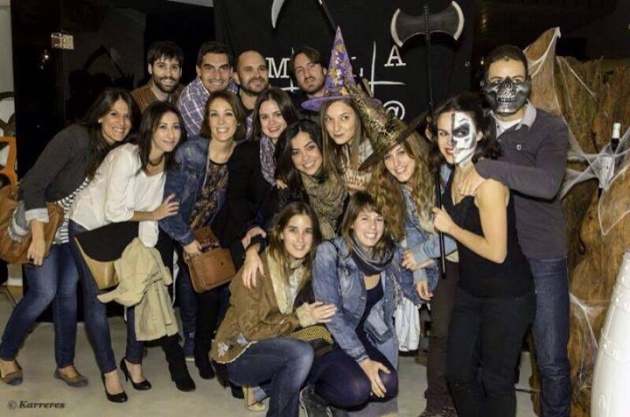 Some of the audience at Bodegas Arráez.
This week I´m travelling to Sinnside´s premiere at Madrid, where I´m going to be part of MadTerror´s Film Festival jury. They are doing a very big promotion of the event so my guess is that it´s going to be a very crowdy Festival and a great time for everybody.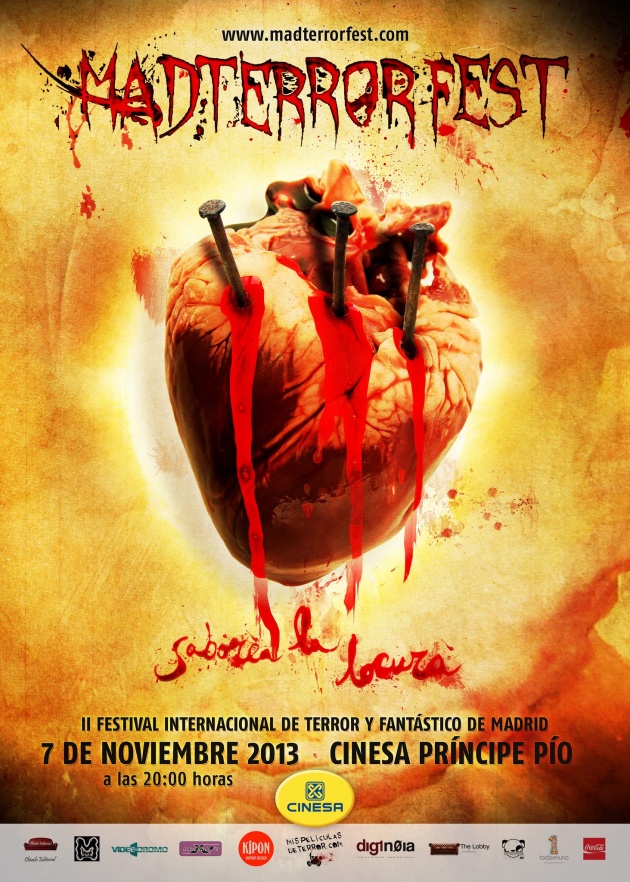 As a fun thing to watch, here´s my presentation video at Semana de Terror de Donostia , where the audience is well known for trolling the directors while they talk about their film, so this is what they did to me! I had so much fun!

See you soon!