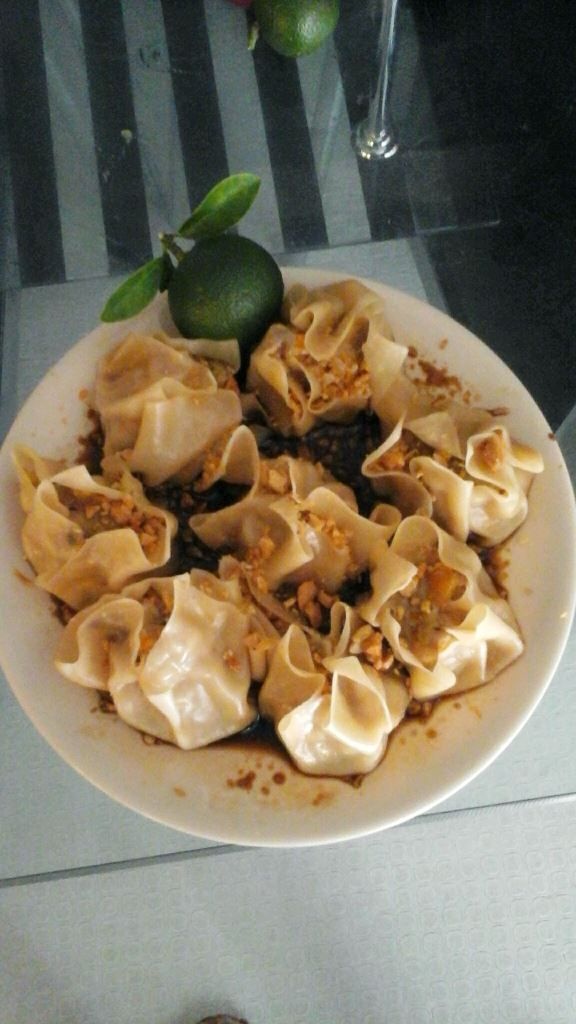 Today I made a dish that my kids have been craving for for days. Siomai as I've known was originally a dish from China but was adapted by Filipinos and made different variants.
What I made today was a typical Siomai recipe, and I am sharing my own version to you guys.
what you'll need:
250 grams Ground Pork
1 cup Shrimp, descaled and chopped finely
1 Medium Sized Carrots finely chopped
3 Pieces red Red onions finely chopped
2 tbsp Oyster Sauce
a pinch of pepper and salt to taste
1 piece egg
2 tbsp cornstarch
1 pack Molo wrapper
Procedure:
In a bowl, combine all the ingredients except Molo wrapper, make sure that you you have stirred the all the ingredients well.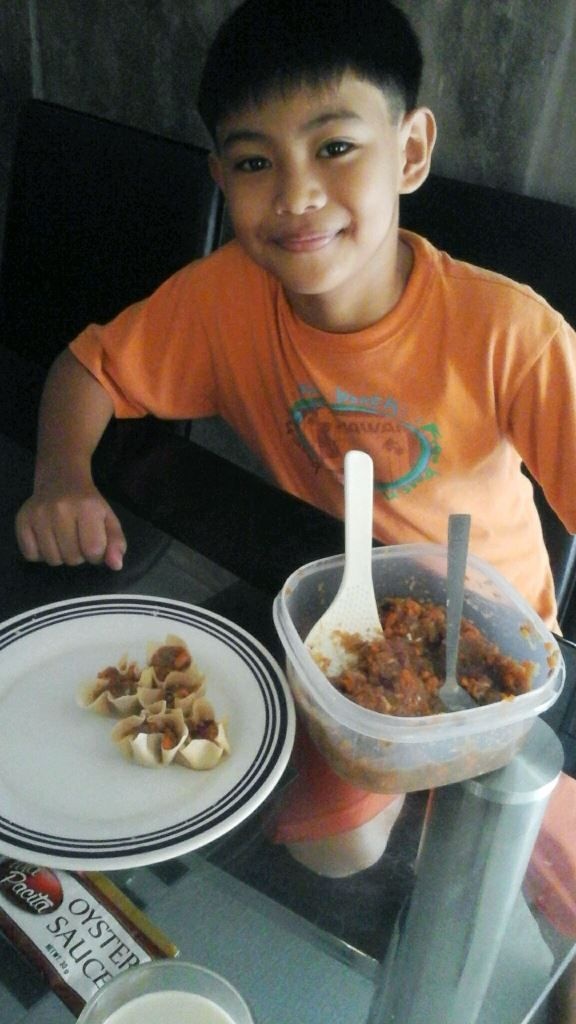 Get a piece of molo wrapper and put at least 1tsp of the mixture in the middle of the wrapper and secure the mixture by pinching the edges together.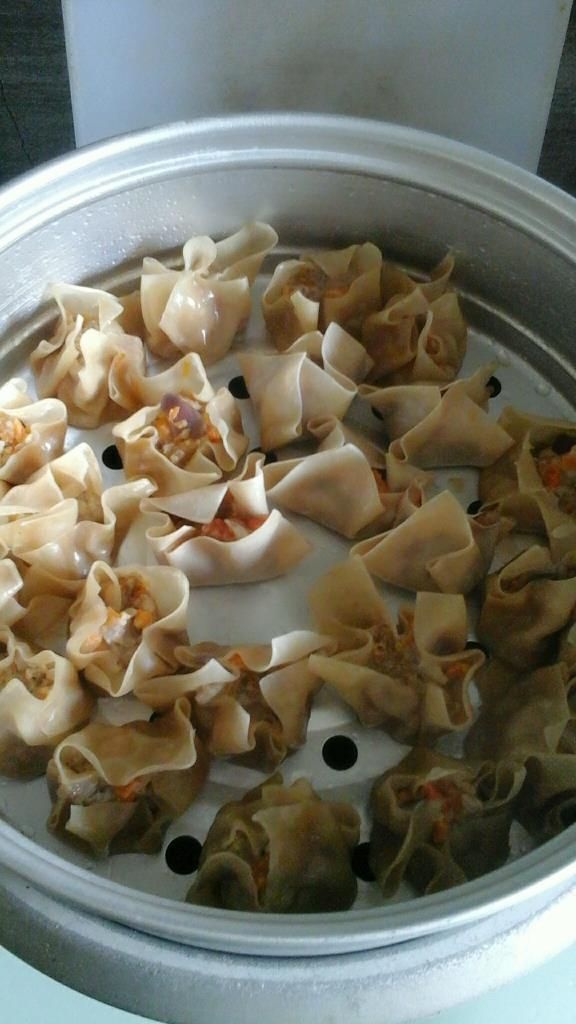 cook dumplings in a steamer for about 30 minutes, you'll know if the dumplings are cooked when you will no longer see white parts on the wrapper or the wrappers color becomes even.
Siomai is best served with toyomansi sauce (soysauce with calamansi) topped with chili paste and toasted garlic bits.