SISTAR Kpop Girl Group Profile 2014
SISTAR is a band of four girls who are full of enigma and beauty. Sistar is South Korean girl group from Starship Entertainment, same agency with K.Will and Boyfriend. Sistar member are Hyo Rin as leader, Bora, Soyu, and Dasom. Their group name is a combination of the words "Sister" and "Star", meaning they are meant to be sisters in the entertainment business and become big stars. Sistar official fan club name is "STAR1" it is pronounce kinda like 'style'. They're certainly superstars in the Korean pop industry for their versatile flair and stylish concepts. Their digital sales are massively expanding apart from the fact their physical sales in the market have achieved a high success rate as well. Outside the group, Dasom is pursuing acting while Hyorin's already achieved six incredible solo hits! What more can you expect from these rising stars?
SISTAR Hyolyn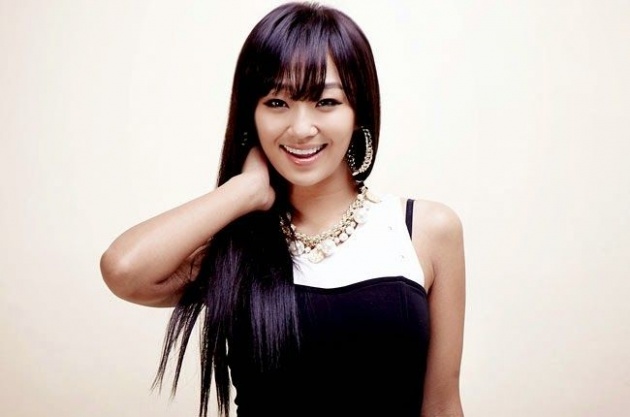 Hyolyn auditioned for JYPE two times, and was finally accepted at the second try placing 1st place at the audition. She was set to debut in a project group with Secret's Jieun and Bestie's Uji but plans fell. Hyolyn then left JYPE and joined Starship Entertainment, auditioning with a cover of Christina Aguilera's Hurt
Stage Name : Hyorin (효린)
Birth Name : Kim Hyo Jung (김효정)
Nick Name : Korean Beyonce
Date of birth : January 11, 1991
Place of birth : Incheon, South Korea
Height : 164 cm
Weight : 45 kg
Blood Type : B
Position : Leader, Main Vocalist, Lead Dancer, Visual
Occupations : Singer, dancer, actress
Associated acts : Sistar, Sistar 19
Specialty/Hobby : Lab skills excellent, versatile entertainer
Individual fanclub : Hyottie(s)
Favorite colour : Red
Discography :
- 2010 : Magic Drag (with. Jang Geun-suk)
- 2011 : Me Who You Are
- 2012 : I'll Love You
TV Appearances :
- 2010 : Bouquet
- 2011 : Strong Heart
- 2011 : Running Man
- 2012 : Pit-a-Pat Shake
Television Drama :
- 2012 : Dream High Season 2
On November 26, 2013 Hyolyn made her debut as a solo artist with her first album, Love & Hate with double title songs: Lonely & One Way Love.
On December 31, 2013 Hyolyn's music video for the Korean version of "Let It Go" for Disney's animation movie Frozen was revealed. Hyolyn said, "I'm happy to be taking part in making a Disney movie as a Korean representative, which I've always enjoyed watching. I am honored that I'll be the second Korean singer to take part in Disney production, following Park Jung Hyun, who sang Reflection for Mulan."
On January 22, 2014 Hyolyn released an OST for the drama My Love from the Star called "Goodbye". Immediately after it hit stores, "Goodbye" made an all-kill on the major real-time music charts. The song, an uptempo pop ballad with a simple melody written by hit OST producer Choi Jae Woo, was first revealed during Kim Soo Hyun and Jun Ji Hyun's kiss scene.
On March 28, 2014, Starship Entertainment announced on their Twitter account that Hyolyn would feature in Mad Clown's comeback track, "Without You". The music video for "Without You" was released on April 3, 2014, topping major real-time music charts.

SISTAR Bora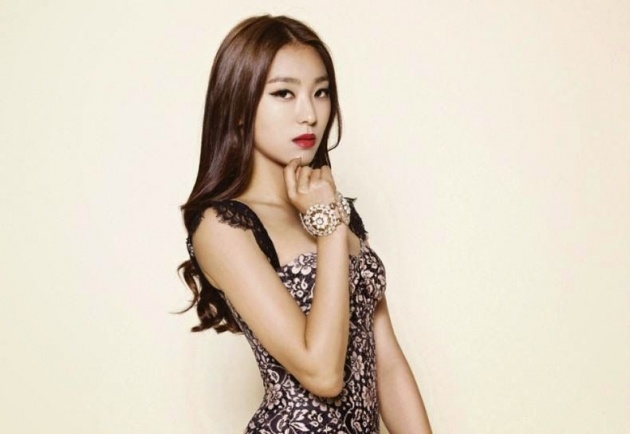 Stage Name : Bora (보라)
Birth Name : Yoon Bora (윤보라)
Date of birth : January 30, 1990
Place of birth : Jindo
Height : 165 cm
Weight : 46 kg
Blood Type : O
Position : Main Rapper, Main Dancer
Occupations : Singer, dancer
Associated acts : Sistar, Sistar 19
Specialty/Hobby : Exercises, Dance
Education : Myongji University musical Department
Individual Fanclub : aBORAble(s)
Favorite Colour : Purple
On October 21 episode of Inkigayo, the live music show revealed a teaser video hinting that ten of the most-wanted K-pop stars are going to transform into four new project groups in the yearly event. Gayoon will be part of the girl group Mystic White with Bora, Secret's Sunhwa, After School's Lizzy and KARA's Jiyoung. Kim Do Hoon is set to produce the group's new title song. Slated to air on December 29, the group will perform the tunes only one time on stage and the profits from online streaming and downloading of the songs would be donated to people in need. The song "Mermaid Princess" was released on December 26, 2012.
On September 23, SBS's broadcasting staff revealed that SBS will showcase a new program called "Fashion King Korea". This show will take the form of a competition in which eight stars, including singers and actors, each team up with professional fashion designers. Each team will choose a fashion item to plan, design, and produce to compete in a "fashion battle" with other teams. Bora with Girls' Generation's Tiffany, singer Yoongun, actor Lee Ji-hoon and others will participate as the cast of the show. "Fashion King Korea" began filming on October 2 and will begin broadcasting on November 17 at 12:10 AM KST.
On December 21, 2013, Bora won Best Rookie Awards (Music Bank) at the '2013 KBS Entertainment Awards' along with John Park.
SISTAR Soyou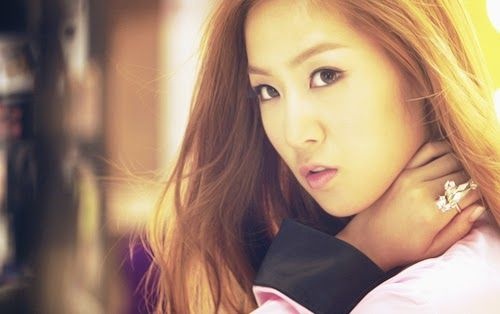 Stage Name : Soyou (소유)
Birth Name : Kang Jihyun (강지현)
Date of birth : February 12, 1992
Place of birth : Jeju Island, South-Korea
Height : 168 cm
Weight : 49 kg
Blood Type : O
Position : Lead vocalist
Occupations : Singer, dancer
Associated acts : Sistar
Individual Fanclub : SOYOUnique(s)
Favorite Colour : Black
Other Activities:
- [2010] Solo "Should I Confess" (OST for 'Playful Kiss').
- [2012] Solo "It's Okay" (OST for 'Gloria').
- [2012] Diet "Officially Missing You" (ft.Geeks)
Soyou was born on February 12, 1992, in Jeju Island, South Korea. Soyu was a Cube Entertainment trainee before debuting with SISTAR and was originally supposed to debut as a member of 4Minute. Soyu replied that she didn't make it into the group because she was lacking in many ways. She was originally supposed to be inSohyun's place. Instead, Soyou auditioned for Starship, singing a cover of Navi's "On The Road", and debuted as a member of SISTAR.
SISTAR Dasom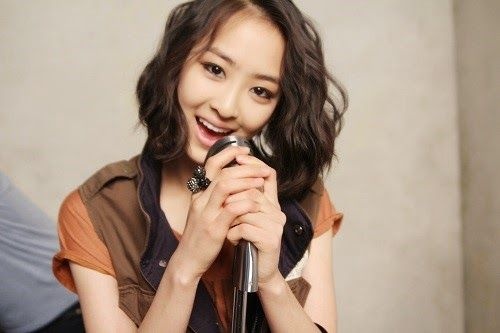 Stage Name : Dasom (김다솜)
Birth Name : Kim Dasom (김다솜)
Date of birth : May 6, 1993
Place of birth : Ilsan-gu, Goyang-si, Gyeonggi-do
Height : 167 cm
Weight : 44 kg
Blood Type : A
Position : Vocalist, maknae
Occupations : Singer, dancer
Associated acts : Sistar
Individual fanclub : DASOMnia(s)
Favorite Colour : Yellow
On July 31, 2012, it was revealed that Dasom will make her acting debut. Dasom was cast in the new KBS2 daily sitcom, "Shut Up and Family," as a high school punk role. Still cuts from the show that include Dasom in a cute school uniform were released. With a touch of the thin pink bow, the costume gave Dasom a fresh and youthfully tender aura. Or, the aura comes from Dasom herself as she has just barely graduated from high school, having turned 19 this year. Her role in "Shut Up and Family" consists of a proud, straight-A student that turns sweet but fierce in front of her friends. Dasom's fans are highly anticipating what is her first acting gig.
On January 15th and 16th, 2013 Dasom was one of the MC's for the Golden Disc Awards. The Golden Disc Awards was held in Malaysia and is one of the most prestigious awards show.
In K.Will's comeback with Part 2 of his 3rd album, which features big names such as Kim Do Hoon, Duble Sidekick, and Primary helped work on. It was reveal that the male lead is Infinite L and the female lead is Sistar's Dasom.
In September 2013, Dasom was confirmed for the lead role of new KBS drama 'Melody of Love'. Dasom played the role of Gong Deul Im who is an aspiring musical actress. 'Melody of Love', directed by PD Lee Duk Gun and written by Hong Young Hee, will center around three families who grow as people as they reflect on the pain they've caused others and come to the realization about how lucky they are to have one another.