Who in this world does not want to save their hard – earned money? And yet, sadly, the temptations of our consumerist lifestyles are becoming too much to handle. We all think about ways to hold some money back, but the pretty bucks start popping out of the wallet as soon as we enter a shopping mall. Deals, discounts and sales at stores can help you spend less – but prices at the websites below are comparatively less all year round.
Loot lo
Lootlo.pk is as interesting and appealing as its name. One of my favorite pastimes on the internet is to check out this website, get a deal (if I find anything suitable) and forward the relevant deals to friends who may need them. The site is colorful, beautifully designed and claims to offer up to 90 per cent discount, although I don't agree with them. It gives you the option to subscribe as soon as you press the Enter key to visit it. Lootlo.pk has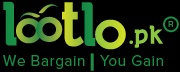 more than 50 live deals (at the time of writing this piece) divided in three sections; Featured deals, Hot deals and Recent deals. The deals usually fall in beauty, accessories, clothing, jewellery, footwear, healthcare, lifestyle, electronics and food categories. To save customers from hassle, the site offers seven payment options: MasterCard, Visa card, EasyPaisa, Mobicash, UBL and Standard Chartered, besides the traditional Cash on Delivery. The site delivers stuff nationwide, so you can order from anywhere in Pakistan.
Karachi Deals
With up to 100 brands to its credit, KarachiDeals is undoubtedly one of the best deals sites running in Pakistan today. The bummer for the rest of the country is that it is only for Karachiites. The site has more than 40 live deals from top – notch brands like Al Karam Studio, Amir Adnan, Regent Plaza, Stylo, CrossRoads, Johnny Rockets, Fedex, Hobnob Café, Denizen, Sabs Salon and others. It features two kind of deals – promotional deals and discount coupons. The former includes ongoing sales and promotions, while the latter gives exclusive discounts to subscribers. What makes KarachiDeals different from other websites is that it doesn't have any payment method, because the site doesn't accept the payment itself. Instead, the site plays the role of

a middleman and connects the customer with the retailer. If you are a subscriber and want to avail a special discount, just click on 'Get coupon' and print it out. Now all you have to do is show the printout to the retailer, pay them and avail the offer. If you are using the site from your smartphone, just show the coupon image to the retailer. The process to avail promotional deals is even simpler: just share the link in your social media circles and mention that you saw it on KarachiDeals.
Savers
Savers.pk is a diversified platform that offers deals, discounts, giveaways and reward points. It also has an e – store from where you can buy gadgets, watches, sunglasses, clothes, wallets, personal care products, electronic items etc. If you are on the lookout for deals, Savers has some exclusive offers, too. Just click on the Deals tab on the top left of the page and you will see more than 55 exciting options. You have the choice to filter

the results using the 'shop by city' option. The site offers rewards on shopping from the e – store; these are in the form of mobile recharge, cash, gift cards for friends and family and points to buy another favorite product. Savers.pk claims to provide 50 to 90 per cent off to its customers on clothes, jewellery, treatments, beautification products and more.
Foortal
If you are a foodie, you should definitely bookmark Foortal. It's basically an online food portal that provides hundereds of choices. It features popular cuisine and more than 20 restaurants. Whenever you feel hunger pangs, just visit the website and it will help you make decisions by searching the cuisine, restaurant name and even menu items. The site also suggests restaurants that serve in your locality. Foortal presents rewards to its customers on ordering food from the website, which can be redeemed later. The 'Food Deals' tab on the top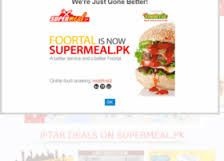 contains more than a hundred delicious deals, and the number of servings is mentioned in each deal so you can select the right deal for you and top selling food on your android phone, download the foortal app from Play Store.
Liberty Books
Libertybooks.com is the online face of Liberty books, the popular bookstore with various branches in Karachi, Islamabad, Lahore and Rawalpindi. The store offers great deals and discounts for book lovers who can either not visit the store or live in small cities where the branches are not set up. The site has Special Offers, Reduced Price and Related Gifts tabs to let you get your favorite books in low prices. They deliver books across Pakistan absolutely free (for the time being) and outside the country as well. You can make selections from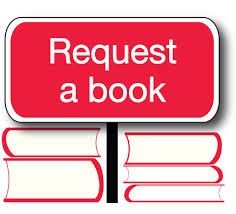 Deal of the Week, cine books, graphic novella and top 100 bestsellers that include the likes of: After The Prophet: The Epic Story Of The Shia Sunni Split In Islam (by Lesley Hazleton), Reconciliation: Islam, Democracy And The West (by Benazir Bhutto), I Am Malala: The Girl Who Stood Up For Education And Shoot By Taliban (by Malala Yousafzai) and others. The Reduced Proce tab contains hundreds of books categorized by subject. The site provides a number of payment options: bank draft, credit card, Easy paisa, Mobicash and cash on delivery.
Wego
Wego.pk is the Pakistan site of wego.com, a popular travel search site in Asia Pacific and the Middle East. The site provides travel deals, discounts, special offers, hotel rates and airfares by searching hundreds of travel websites, including PIA, FlyDubai, Budgetair.com, Emirates, Qatar Airways etc. You can choose your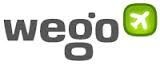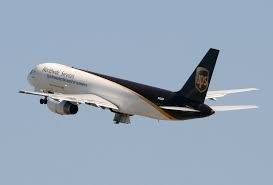 destination from anywhere in the world. As Wego is an international website, it provides great deals for international tours. But if you want to travel within the country you will only get a few (not so appealing) options.
Easy deal
Easydeal has a huge assortment of sports & fitness products, automobile accessories, mobile phones, cameras, computers and laptops, watches and other goods. The website is average in terms of visual appeal, but it has some of the most exciting categories and deals that you would not find on any other website. If you are searching for reasonable deals on gadgets, this is the site for you. They have a separate Electronics section that has e – cigarettes, lighters and learning equipment, but you can get your hands on other incredible stuff from weekend deals and bundle offers. The Bestseller and Clone mobile categories are for those who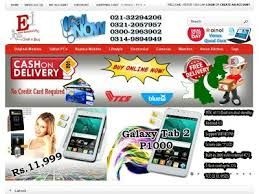 want to keep the latest mobile phone but can't afford to buy an expensive brand. They house clone models of BlackBerry Z10, iPhone 5C, Samsung Galaxy Note 3, Nokia Lumia 928 and many others. The best thing I found about Easydeal.pk is that it offers a seven day replacement warranty on every product, so you have a chance to check the product and claim the warranty on every product if anything goes wrong. You can also return the product under specific conditions. The site accepts payment through cash on delivery, Easypaisa and Standard Chartered Bank.
Deals in Pakistan
DealsinPakistan is a toddler in front of sites like dealtoday, lootlo etcetera. The site doesn't have a lot to offer, but what it does, it does it well. It pulls information about ongoing sales, discounts and special occasion offers from all the leading brands and presents them on one platform, saving us the trouble of reading advertisements, billboards and searching different websites. The site mostly features deals for Karachi, Islamabad, Lahore, Rawalpindi and Faisalabad, but it also cover smaller cities, depending on the availability of the brand in that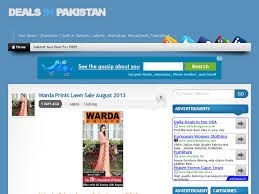 area. With every offer, you will get all the information you need, like the date and duration of the promotion, the discount they are offering, website link, social links, and the cities from where you can avail the offer. As the website is not in partnership with any brand, it doesn't offer any exclusive deals. It is updated as brands announce their promotional offers, so you won't necessarily be getting new deals on a daily basis.
*** ~~~ *** ~~~ *** ~~~ *** ~~~
Written By:- Zohaib_Shami