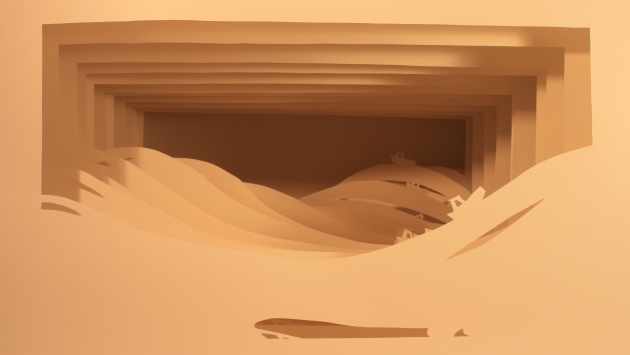 Slices in Time is a strata stencil animated loop and installation created for a gallery space in Vienna called ASIFAKEIL.
When I was asked to participate I thought of creating 12 large stencils that could function both as an installation and also be photographed and turned into a looping video.
Below is a Making of Video, and you can read more details here.