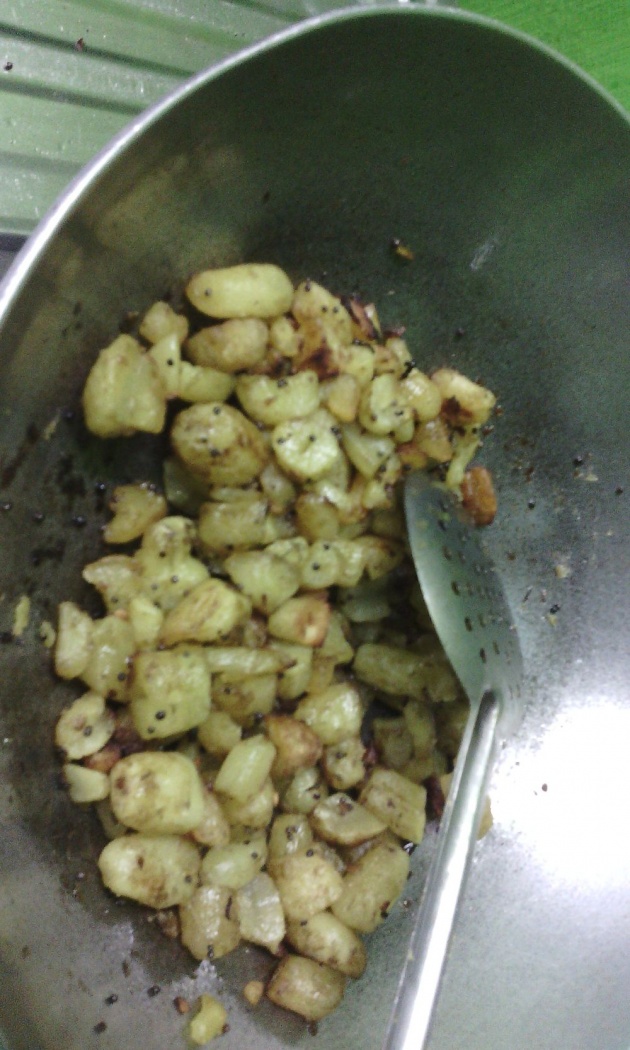 SMALL POTATOES OR CHINESE POTATOES
These are small potatoes fried. It is very tasty and loved by many people in our state.
These potatoes are planted during seasons and harvested within four to five months.
The cleaning process is a tough job and leaves your hands dirty. The small potatoes are then stir fried after seasoning mustard and red chilles in oil.
I hope you get to eat this once in a lifetime because it is tasty.
Chinese potatoes are planted in rows. These potatoes are harvested and packed in sacks and sold worldwide.