Lenovo VIBE X2 ||
Features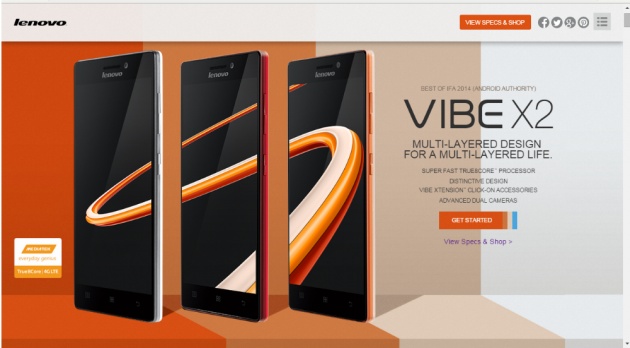 Multi-Layered Design
Stand apart from the crowd with the unique VIBE multi-layered design, crafted to fit your multi-layered lifestyle.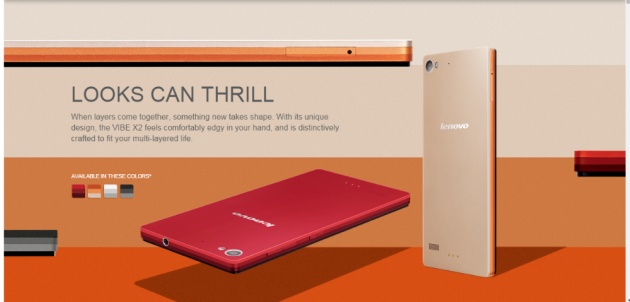 MediaTek 4G LTE True8Core™
Experience multimedia excellence with MediaTek's advanced 4G LTE True8Core™ processor with power-saving features to boost battery life. 2GB of RAM complement processing power for a smooth and responsive experience, no matter the task at hand.
Brilliant Cameras, Great for Selfies
The VIBE X2 lets you snap brilliant 13MP photos and 5MP selfies with a new simplified interface. Multiple shooting modes give you creative flexibility, beautification features keep you looking young, gesture & voice controls let you steady your hand, and anti-distortion components balance selfies perfectly.
Game-Changing Accessories
Add another layer to your smartphone with convenient VIBE Xtension™ click-on cases. Fuel your VIBE with the VIBE X2 Battery for up to 75% more battery life. Amplify your VIBE with the VIBE X2 Speaker, delivering hi-fi JBL quality audio.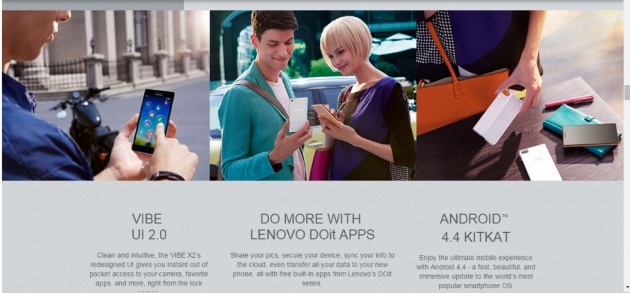 Built-in Lenovo Apps
Lenovo's built-in DOit series of apps let you and your device do more - including rapid sharing of data with other devices without a network, optimizing device performance, preventing viruses and malware, and backing up your contacts, SMS, & call logs.
Android™ 4.4 KitKat
Takes system performance to an all-time high by optimizing memory and improving touchscreen responsiveness and accuracy. This means you can listen to music while browsing the web, or race down the highway with the latest hit game, all without a hitch.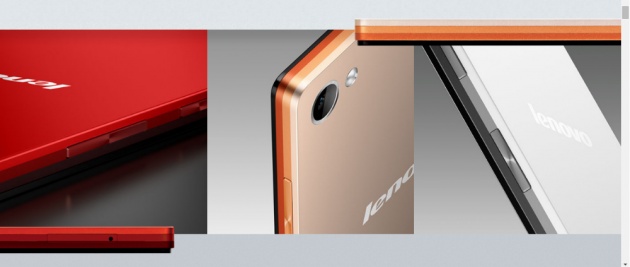 Xtension™ Accessories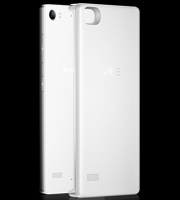 Fuel your VIBE with a VIBE X2 Battery
For travelers, professionals, and anyone on-the-go, the Battery Xtension protects your phone and extends battery life.
For music and movie lovers comes hi-fi JBL audio in a convenient clip-on case.
Features
Hi-fi JBL sound great for work & play
Conveniently stands for hands-free use
Join the conversation with built-in mic
Specs
2.0 channel
Max 8.3mm thickness
Connects via Bluetooth
Up to 5 hours unplugged usage timeFor travelers, professionals and anyone on-the-go, the Battery Xtension protects your phone and extends battery life.
Features
Up to 75% more battery
Just 5.1mm thin
Simultaneously charge Battery Xtension and phone
Specs
2300mAh battery
5.1mm thickness
*source: http://shop.lenovo.com/pk/en/info/smartphones-vibe-x2/?ipromoID=pk_pub_campaign_vibe-x2
http://shop.lenovo.com/pk/en/smartphones/vibe/vibe-x2/#tab-features
http://shop.lenovo.com/pk/en/smartphones/vibe/vibe-x2/#tab-tech_specs
http://shop.lenovo.com/pk/en/smartphones/vibe/vibe-x2/#tab-xtension™_accessories