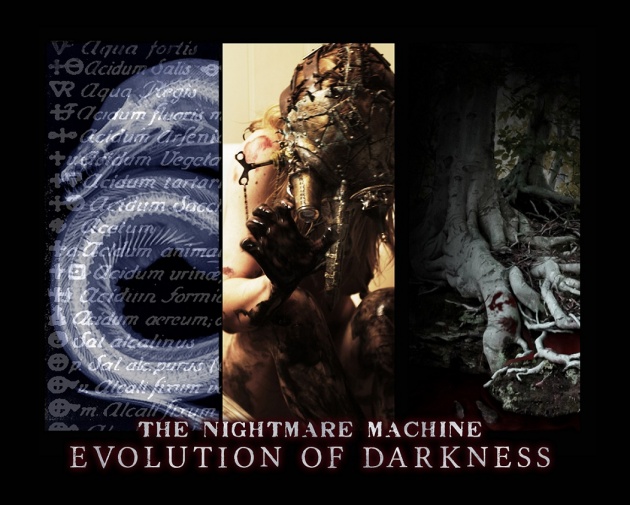 A few months ago when my good friend, Lance Atrik Hallowell contacted me and asked me to assist him with the production of his new movie, The Nightmare Machine: Evolution of Darkness, I never knew that today I would be the executive producer on the film. I have never produced anything except an original play that I wrote and I assure you, the budget for that was much lower than the one we need for this project.
I was hooked immediately and became so invested that I had to do more than just "assist.." I wanted to produce it. I needed to. If environmental horror were such a thing, this would be it. We have it classified as Sci-Fi/ Horror but it is so much more than that. This script, with its dark undertones, is essentially a plea for everyone to stop and realize that we are only guests here and that we are insulting our gracious host by destroying it.
The story follows Luna, (Nicole Schneider), a young woman who has not had a full night's sleep since she was seven, due to a terrible event in childhood. Her boyfriend Dave (Jason Boots), tries everything to help, but she keeps pushing him away. Luna inadvertently gets involved with this ancient group of alchemists led y Averis (Natasha Romanova), and Dr. Marz (Joey Marsocci) and serendipitously unleashes an evil beyond anyone's worst nightmare.
We are also planning to donate 3% of all of our fundraising efforts to The Nature Conservancy: www.nature.org
We aren't doing this for selfish reasons. This is the one organization that we have found that is helping every aspect of the earth that exists. Lance is a huge environmentalist and we will be running a green set, and doing everything along the way to ensure that our carbon footprint does not get any larger.
Now my only fear is: Can I do this? Can I pull this off? I am doing everything I know how to do. I have launched an IndieGoGo campaign: http://www.indiegogo.com/projects/the-nightmare-machine-evolution-of-darkness/x/4614994. I am running a Facebook page: www.facebook.com/whatsyournightmare , and I am hosting a fundraising event in midtown Manhattan on October 22nd. I tweet, I am on LinkedIn, Google Plus and every other form of social media that I can think of. Now my question for all of you is this: What can I do differently? Do you have any advice? I would love to hear your thoughts and any and all advice is welcome.
Thank you all for listening.
Love,
producer girl