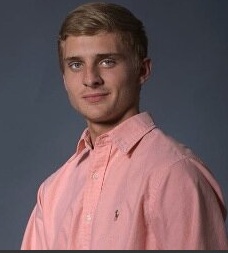 Steven Carpenter is the CEO of QLF Incorporated. He is a Contributor for Bitcoin Magazine, a Film Annex moderator, an entrepreneur and philanthropist.
FA: Can you tell us about yourself and your background?

SC: My name is Steven Carpenter and I'm a 21-year old social entrepreneur. I've always had a passion for learning and an innate desire to promote the welfare of people and planet. I'm also an extremely curious person. When I was 13, I received my first smart phone. I probably asked Google 200 different questions everyday.

I remember questioning everything as a child. I grew up under a guardianship because my parents couldn't take care of me. Not having a father figure around was really tough as a teenage boy. I remember one of the biggest moments of my life was teaching myself how to shave. Overall I remember being happy but confused, and that was the hardest thing for me to cope with at a young age.

FA: How were you inspired to create Bitconfused.org as a learning portal for Bitcoin, Digital Philanthropy and Social Leadership?

SC: When I discovered Bitcoin back in September of 2013, I was instantly fascinated and intrigued with the idea of a globally distributable, digital currency. I initially created Bitconfused.org as a learning portal for Bitcoin and digital currency. During my study and journey I was inspired to create QLF Incorporated (Quantum Leap Foundation) and the idea of Digital Philanthropy.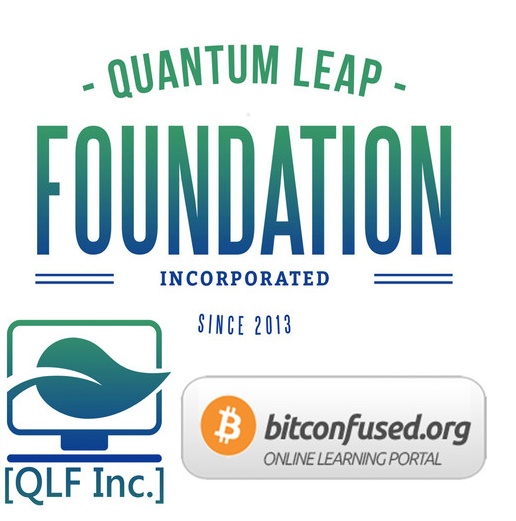 Digital Philanthropy is promoting the welfare of people and planet with the use of technology while creating digital incentives for participation. With Digital Philanthropy, Education and Social Leadership, we can promote people and planet with technology that we use on a daily basis.

FA: How do you think Bitcoin as a digital currency can support digital literacy and digital philanthropy globally?

SC: I believe Bitcoin is not only a digital currency, but also a relationship builder. The characteristics of Bitcoin support and enable micropayments, instant borderless transactions, the ultimate security and anonymity, and most importantly access to a banking system for individuals in developing countries. I believe Bitcoin is the perfect incentive and reward system. Individuals are now able to learn while helping support people and planet, and are financially rewarded with micropayments as a direct result.

FA: In your opinion, what are the advantages of using Digital Currencies, especially in developing communities?

SC: There are millions of people worldwide who do not have access to a banking system. Mobile phones and other technologies are crucial for developing communities as a way of connecting and organizing, and digital currency is a relationship builder. By using Digital Currencies in developing communities, we are eliminating the need for another financial system or institution and also eliminating the ability of corruption.

Digital Currencies are transparent and peer-to-peer. They provide the ultimate freedom and security. The ability to deceive is completely eliminated with transparency. I believe developing communities should take advantage of this opportunity. Digital Literacy and Digital Currency education should be taught specifically to developing communities, helping empower the individuals in these communities to lead and motivate other leaders.

FA: What do you think of Film Annex and its Women's Annex initiative of paying their users in Bitcoin to support digital literacy and entrepreneurship?

SC: I believe the decision to pay users in Bitcoin was not only practical but very innovative and rewarding. This creates an incentive for users and individuals to participate in digital literacy, leading and promoting social leadership and empowerment. This is resulting in and empowering more leaders and social entrepreneurs in developing communities.
Fereshteh Forough - Film Annex Senior Editor
Please visit my personal page on Film Annex and subscribe. Please also visit Women's Annex and subscribe to it for updates, articles and videos.