Food is our common ground, a universal experience. - James Beard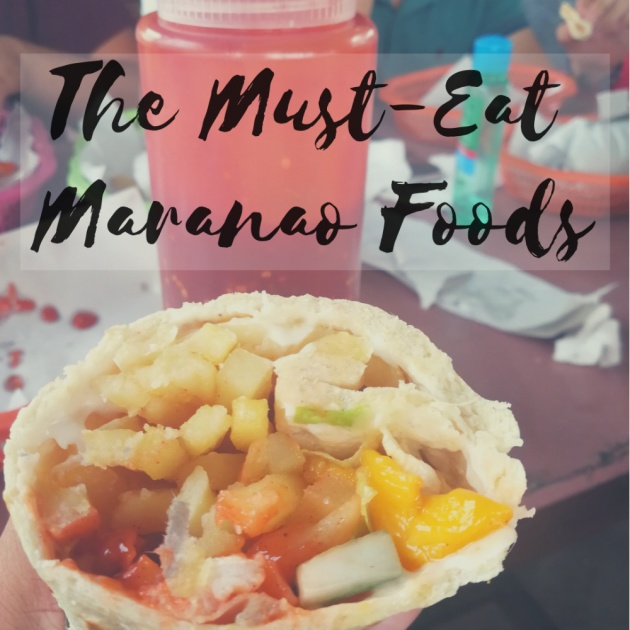 Image Credits: Caryl Keen edited via Canva
The Philippines are composed of Lumad, Christian, and Muslim people. These three are subdivided according to the religious beliefs or the place they are living at. For example, in Christians, there are Roman Catholic and Protestants. For Lumads, the indigenous people, there are Manobo in Surigao del Sur and Surigao del Norte, Subanon in the Zamboanga Peninsula, T'Boli in Cotabato. For Muslims, the Moro people, there are Yakan in the Basilan and Sulu Archipelago, the Maguindanaon, "The People of the Plains", in the Maguindanao and SOCCSKSARGEN region, and the Maranao or Maranaw, "The People of the Lake" in the Lanao del Sur.
Video Credits: Erwan Heussaff via Youtube
The Muslim people have their own unique cuisine but the common denominator for the main dishes is the spiciness. I have eaten different Maranao snacks and meals since I have Maranao neighbors in my hometown, I have Maranao classmates in college and the university that I graduated and worked with has nearby Maranao Restaurant or the Halal Restaurant.
Now let's take a look of the must-eat Maranao foods in the Querlo Chat.
Credits to: Kneelyrac via Querlo.com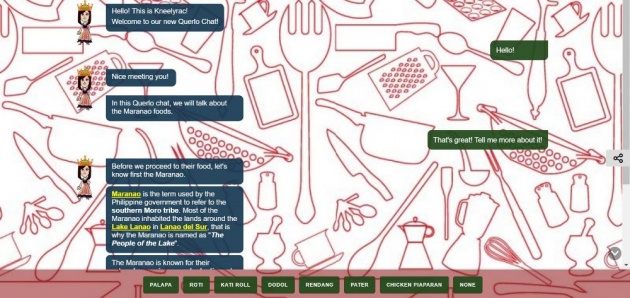 Image Credits: Screenshot of the Querlo Chat - Maranao Foods
Summing-Up
I was able to taste all these Maranao foods since I'm living in a place with lots of Muslim brothers and sisters. I also happen to study and then work in the city where there are lots of Maranao who live there and visit there since their hometown is roughly 30 minutes away from there. With that, a lot of Halal Restaurant is built. Although, there are still lots of must-eat Maranao foods that I haven't tasted yet.
The Maranao food is delicious and spicy. They sell it at a cheaper price. It is cheap like you can have a Pater with a soup for only 30 Php, that's less than a dollar, with free water already.
If you are a spicy lover fella or up to food with unique flavor and you happen to pass by to a Halal Restaurant, then try to dine there and treat your tummy with the deliciously spicy Maranao foods!
☀☀☀
Thanks for dropping by!
☀☀☀
CARYL KEEN
2019, All Rights Reserved.