Over the weekend, my wife and I were able to stay in Southampton, New York at the home of Francesco and Cara Rulli who currently are in Castiglioncello, Italy visiting the Film Annex offices in Italy and visiting with friends and family in Italy.
My wife and I spent the first 10+ years of our married life in Southampton, New York with friends and eventually raising our family. While it was a "weekend place" for us as we lived and worked in New York City, we always considered it our "home". Thus, it was a special weekend for us to get back to Southampton, and the beaches of Southampton will always be special to Katie and Mike Sweeney: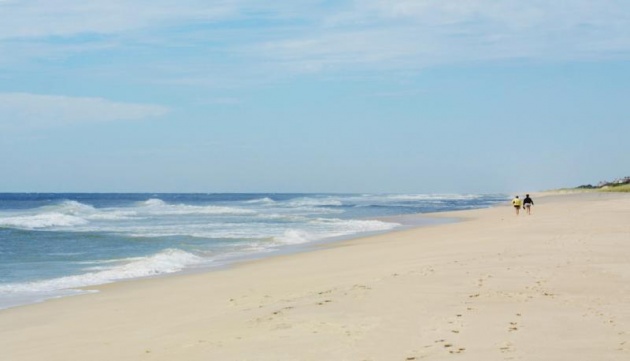 Katie and I were always "Southampton Town" beachcombers at Flying Point Beach and Scott Cameron Beach, but this weekend we went to the Southampton Village, Coopers Beach due to The Rulli house location. We were also able to bike ride back to our old house in Whalebone Landing on Peconic Bay: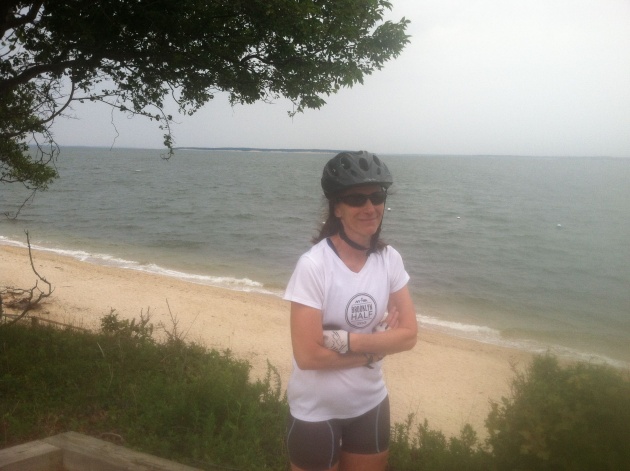 One of the main reasons we left Southampton was due to our Autistic son Dustin Sweeney. The logistics and services offered were much better in New York City, and it was difficult to work out the two house lifestyle with the attention that he deserved and needed. While it closed one door in our lives, Dustin has opened up many other doors for us in our lives, and it all came together this weekend. The picture below shows Katie and Dustin with Zarrah, Fazi and Chrise on the back deck of The Rulli house in Southampton.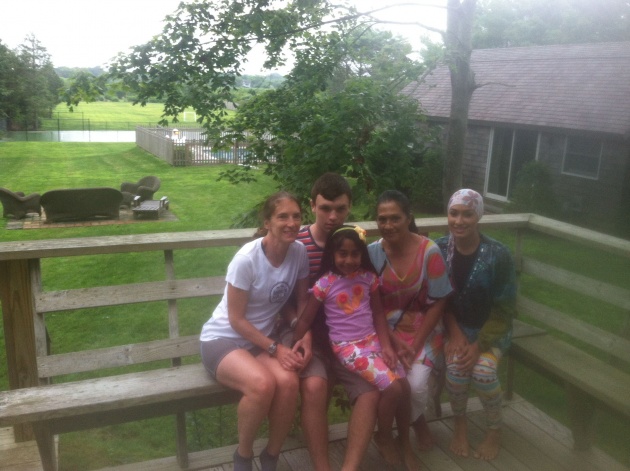 Fazi is a Muslim woman who has devoted her life and her family's life to the well being of our son. I really don't know what my life would be like without Fazi. Her devotion allows me to work and focus on things other than Dustin. It is not a coincidence that I now work with so many Muslim women at www.WomensAnnex.com. Growing up in Catholic schools in Philadelphia and then Boston College, I was isolated from many cultures and traditions. Fazi has opened my eyes to more things than she realizes, and now Roya Mahboob and Fereshteh Forough do more of the same for me.
I met Francesco Rulli at the New York Athletic Club which I joined after we sold the house in Southampton as he was the Judo instructor for Dustin Sweeney at the NYAC's Saturday Morning Program. His unique view of the world around Dustin and how Dustin deserved to be a Judo player was the start of a friendship and business partnership that I hope changes some small piece of the world and for at least one weekend, led me back to the ritzier Southampton Village Cooper's Beach: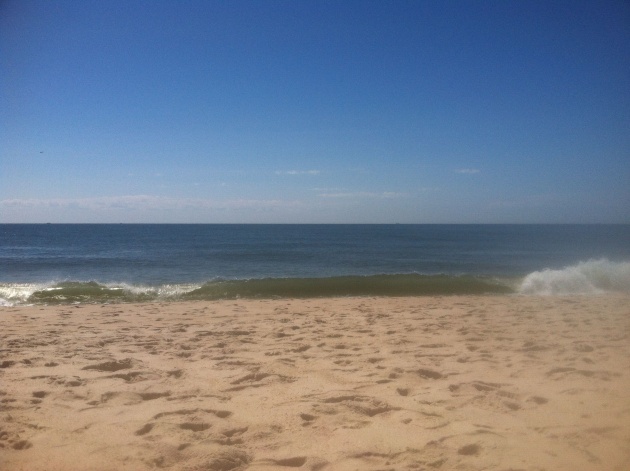 While I was goofing off and drinking beer from Francesco's fridge this weekend, he was doing what has always made him successful - working and figuring things out in Italy. Here is his latest post on the power of #payforcontent in #centralasia titled:
"The Buzz Score, a Social Media Score System that Pays, The Secret of (YOUR) Success and Sustainable Business"
Can the BuzzScore, a digital and social media score system that pays, open those incredible opportunities and introduce us to new thought leaders? Yes. Check the list of Afghan users and contributors, and you will see Afghan women surpassing well established, US and European-based digital media experts!

I look forward to this next chapter in the journey of Dustin Sweeney.......