The son of nation#Nation should proud on him
The son of nation ,who is son of nation no one else Gen.Raheel sharife the current army chife of Paistan army .we discuss here about his career and services for nation.
Pirme Minister Finalized Lt Gen Raheel Sharif as New Army Chief of Pakistan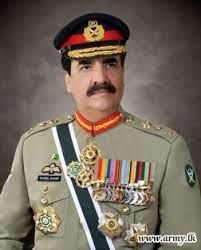 Raheel sharif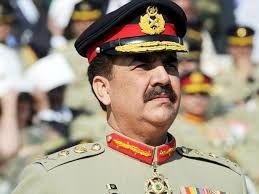 Raheel sharif was born in quetta on 16 june 1956 ,he is four star rank Gen. in army.currently serving as chife of army staff of pakistan army.He is 15th chife of army staff officer .
Early life and family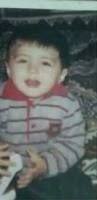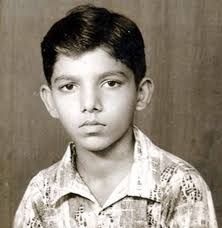 He belongs to punjab from rajpoat family.He is from Kumjah a town of Gujrat.he has a prominent militry family back ground.His father was retired major in Pakistan army named Mohammad sharif.his father was very pious and brave army man.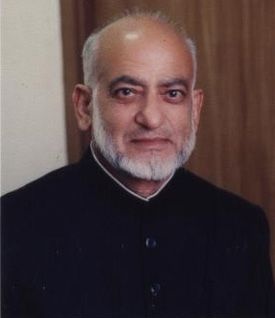 (Mohammad sharif)

Major shabir sharif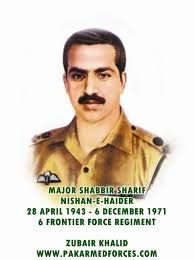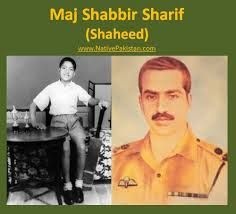 Major shabir sharif is elder brother of Gen. Raheel sharif .he was born on 18 april 1943.he received Nissan-e-haider and siatra-e-jurat award for his bravery.he is honoured with tamgha-e-jang in 1965 war.
Middle brother captain Mumtaz sharif

he was also captain in pakistan army honoured with sitara-e-basalat got early retirement due to medical reason.
Uncle Major aziz bhatti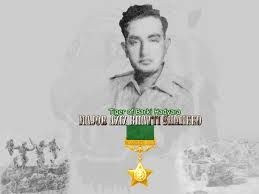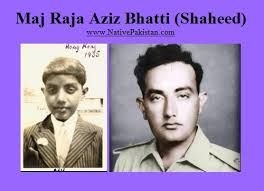 he was born in hong kong in 1928,he was staff officer in pakistan army.he is from village of Gujrat named Ladian.he joined pakistan army at the age of 22 year.He is the hero pak-indo 1965 war .During 1965 war he was posted to burki area of Lahore sector.he is Martyrdom of 1965 war and honoured with nissan-e -Haider.

Gen.Raheel sharif in lap of major Aziz bhatti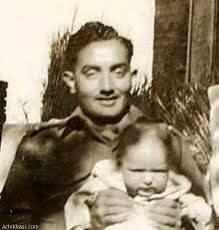 Mother of Raheel sharif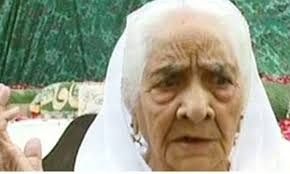 she is wife of major Mohammad sharif ,cousin of Major aziz bhatti ,mother of Major shabir sharif,captain mumtaz sharif and current chief of army staff Raheel sharif.
General Raheel Sharif Service history
Commander, Gujranwala XXX Corps (as three-star/Lt General)
Commandant of Pakistan Military Academy, Kakul (as two-star/Maj General)
General Officer Commanding, Lahore (as two-star/Maj General)
Role in War on Terror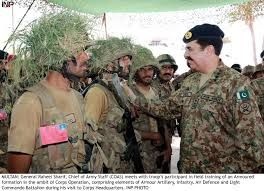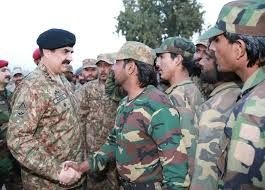 Raheel sharif think that that the interior threats of terrorist are more dangerous than the foriegn threats,that's why he started zarb-e-azab operation against terrorist in Wazirstan and Khyber Agency.He is the most respected and well reputed chief of army staff in Pakistan.In last 2 year what he done for country couldn't be done in last 10 year.
Raheel sharif as a famous person in nation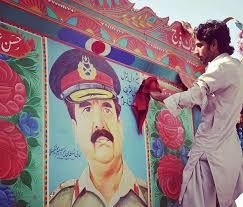 According to bbc Raheel sharif is most famous and respected personality in Pakistan.BBC also said that he is most respected chief in history of Pakistan.According to common people of Pakistan if he take control of Govenment he can change the future of Pakistan.It is not story of single man its about all cites,town's and village of Pakistan.Raheel sharif is in every body heart.
Musharaf and Raheel Sharif

When Perveaz Musharaf was a army chief he promoted Raheel sharif twice time.from brigadier to major general and 2nd time from major general to lieutenant general.He treated Raheel sharif as a younger brother.
Lieutenant General Raheel Sharif with US Army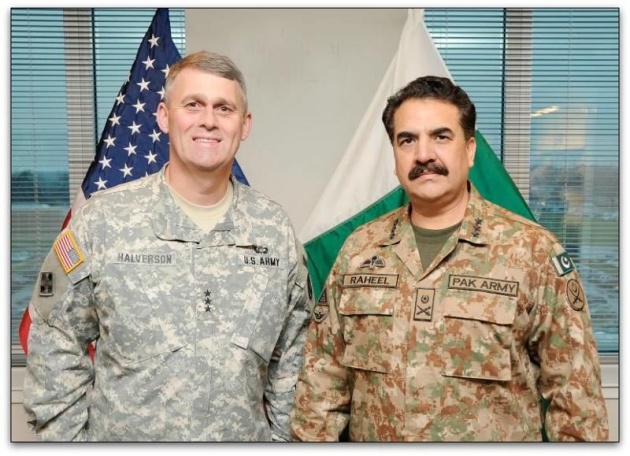 Pakistan Army in training
Awards and decorations
Service Medals
10 Years Service Medal
20 Years Service Medal
30 Years Service Medal
Command and Staff College Centenary Medal
Non-operational Military Awards
Commemorative Medals
Qarardad-e-Pakistan Tamgha (Resolution Day Golden Jubilee Medal)
Tamgha-e-Istaqlal (Escalation versus India Medal)
Hijri Tamgha (Hijri Medal)
Tamgha-e-Jamhuriat (Democracy Medal)[
Independence Day Golden Jubilee Medal
Tamgha-e-Baqa (Nuclear Test Medal)
Foreign Awards