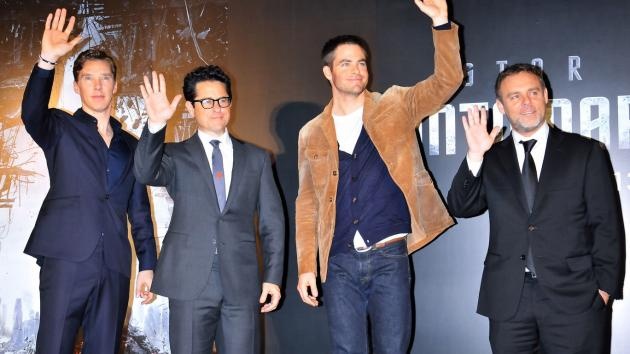 Call it the battle of two "Stars!" We could have predicted this, but the future of "Star Trek" may be put on hold because director/visionary/reboot creator J.J. Abrams will be busy rebooting "Star Wars" for Disney, specifically "Star Wars: Episode VII."

According to New York Times reporter, David Itzkoff," Abrams was noncommittal about directing a third "Star Trek" except to say that Bad Robot would produce it.

Okay here's the scenario -- Disney hasn't planned a release date for "Star Wars" except it is earmarked for 2015. Paramount, the home of "Star Trek," still has not made a threequel announcement, but we all know it will be coming.

But have no fear Abrams fans, the director has not made it official yet that he will be leaving the "Star Trek" universe. There's still hope! But of course, it all begins with a good story! So paging the screenwriters of the first two "Star Trek" -- Alex Kurtzman, Roberto Orci and Damon Lindelof -- write a threequel script ASAP!