Another travel weekend happened. But compared to the first two weeks, this time was a restless one. Let me explain that.
First of all, that Friday, a day before the travel date, James' company gave out free movie tickets for their employees. This was their fourth quarter's movie night and I got tagged along. My ticket however was paid by James himself. Since the schedule was for the last full show, we had to wait for 9:30 to get to watch the Justice League. It was already 12 midnight when we got out of the cinemas which means, I already have tired eyes.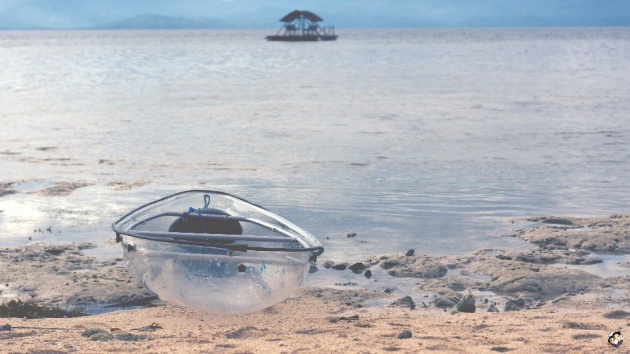 Image credits: Jean Beltran-Figues via bitLanders.com
Our itinerary states that our call time would be at three in the morning, since we got out of the movie theaters at 12mn, I only had three hours to sleep. But technically, I only had around two because we had to still prepare before 3am. But I am still thankful I was able to have a quality sleep for that matter.
Indeed at three, we were already inside the van and were all excited but I realized I was the only one who slept, the rest were all awake the entire time.
It took us just a few minutes to reach Talisay as there was no traffic at all. We had a quick stop over at Jollibee Talisay for our breakfast. Unfortunately, breakfast meals were not anymore available until four in the morning. So we had chicken meals instead and went straight in the road.
OSLOB WHALE SHARK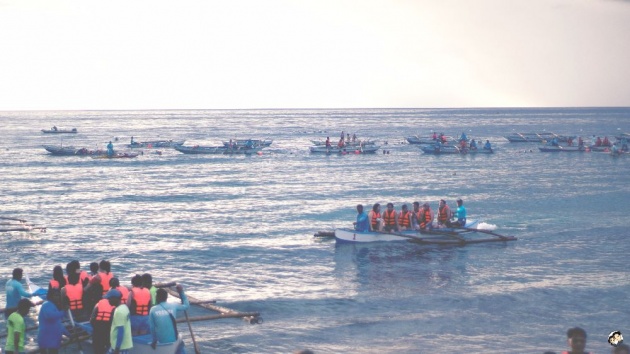 Image credits: Jean Beltran-Figues via bitLanders.com
I couldn't recall how many times James and I had gone whale shark swimming so this time, when we accompanied his colleagues in town. Because James is from Oslob, he was also trying to welcome them all as a courtesy of getting a local.
We arrived in Oslob at six thirty in the morning, honestly I had imagined that there will be less people around the area. But then there were a lot still! I was not expecting it to have this number of people around, still majority were foreigners, Europeans and Koreans. There were a few Filipinos around but still I was glad to know that there were still Filipinos who are visiting even after the issues surrounding the activity.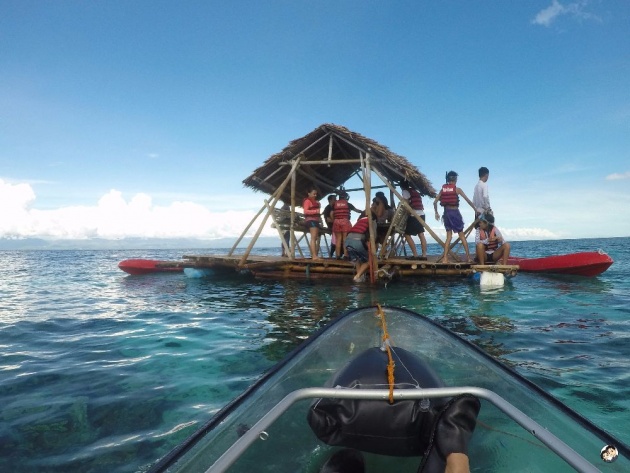 Image credits: Jean Beltran-Figues via bitLanders.com
The process with the whale shark watching and swimming is now faster than before because of the steps being implemented. From registration, to the seminar and to payment. The length of waiting is really faster than ever.
After just a few minutes, the group's number was called and they were off to the sea for the whale shark watching. In thirty minutes time, they were back and we went ahead for breakfast inside the car while on our way to Tumalog Waterfalls.
TUMALOG WATERFALLS
Video credits: Jean Beltran-Figues via bitLanders.com
Again, I was caught in surprise when we reached the location. Although I had been here multiple times ago, still the location had given me a new thing to be surprised about.
First, I actually thought that the water was already little. But then, somehow it has more water now compared to the previous visit.
The water was cold and the water dropping was getting blown away by the wind and thus the visitors were getting wet.
I was amazed that there's a new addition to the attraction, a fish spa!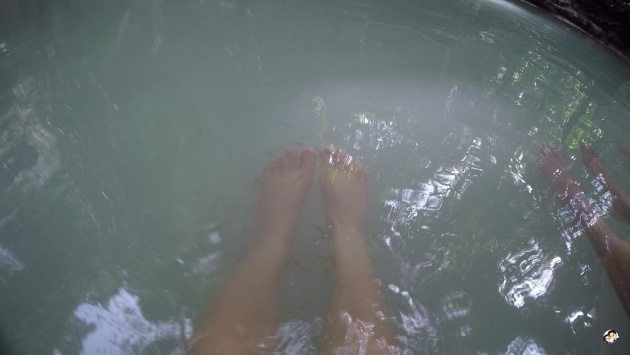 Image credits: Jean Beltran-Figues via bitLanders.com
Since we had a foreigner with us, we let him try it and astonishes as he really had fun feeding the fishes with his own feet. James'colleagues were also taking time there and came up with the conclusion that the fishes like Eric's feet as an international cuisine while the Filipinos feet aren't tasty at all.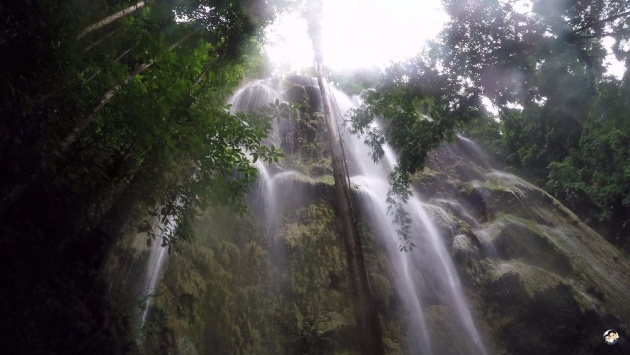 Image credits: Jean Beltran-Figues via bitLanders.com
CUARTEL RUINS
After the nature tour, we went to Cuartel Ruins to just take a group photo because we couldn't get a proper one at Tumalog Waterfalls.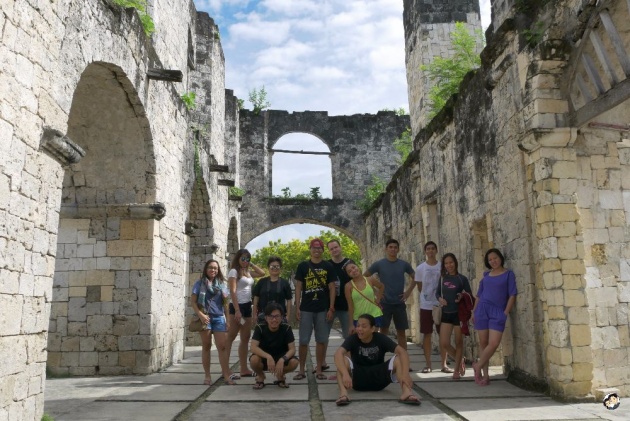 Image credits: Jean Beltran-Figues via bitLanders.com
At first, they were not aware that there's something like this in town but were glad we stopped here.
They also checked the Muselio at the back of the Cuartel. At the Muselio, taking photos aren't allowed and so they went inside just to check what items were inside.
LUNCH AT FIGUES' RESIDENCE
Tour was done and we got hungry tummies so we went to my husband's residence for lunch but before having lunch, we let Eric witness how to prepare the chicken.
Sorry to my vegan friends but this is definitely happening in all the areas of the world. In the Philippines, we get to prepare the chicken by cutting its throat then putting a boiling water into it.
After which we had to pull out the feathers manually. Eric joined the gang and experienced pulling the feathers himself.
Lunch was scrumptious, we had halang-halang, chicken adobo, fried fresh fish, fish tinola and fish kinilaw. The team had enjoyed lunch and were thankful to James' parents for preparing the great lunch.
The dessert were freshly picked buko from the coconut trees nearby, the juice was really sweet plus the meat was tender and soft! I definitely love that type of buko. I will surely ask for that when we go home again in the future.
OFF TO MOALBOAL'S HALE MANNA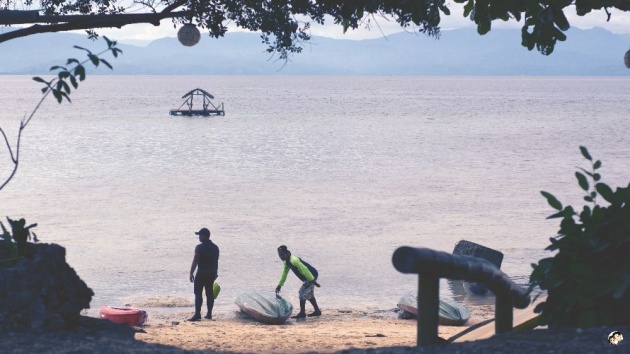 Image credits: Jean Beltran-Figues via bitLanders.com
After a scrumptious lunch, we went ahead to Moalboal, everyone were very sleepy and tired so everyone slept inside the van. After an hour or two, we reached at Hale Manna. I will be creating a separate blog for the resort review.
We had reserved two rooms, one which can accommodate seven persons and another which can accommodate around 6 to 8 persons. There's a beach front room and the other one was a bit farther but it has a functional kitchen and bathroom which was great, I'll talk more about it in the next blog.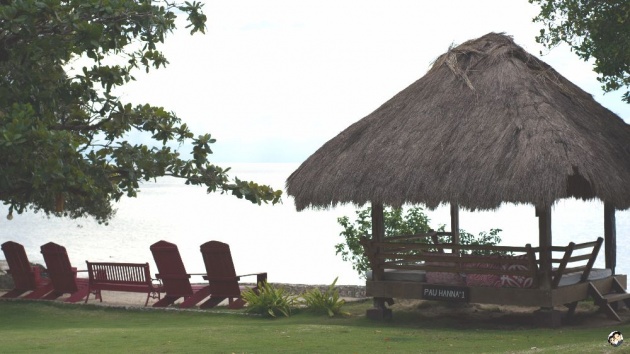 Image credits: Jean Beltran-Figues via bitLanders.com
The rest of the day was spent relaxing at the beach, we spotted a giant clam at the beach and area, as per the staffs, they found it at the distant and they brought it at the shore. I believe it is not legal to move such just like the ones in Mabini which I had blogged before.
FUN NIGHT
That night was really fun. Aside from eating another set of yummy dinner with no other viand but fried chicken sponsored by Chooks to Go, we played a lot of games over hard drinks.
Video credits: Jean Beltran-Figues via bitLanders.com
First game was the Zenga, we played together with the girls. It was my first time to play that game but I believe I played well for a first timer. Then we played another action game together with the other guys and it was confusing and fun at the same time.
The other group played their The Resistance card game which was cool but I couldn't quite understand what that game was about but I can definitely see that it was fun for the game players were really into it.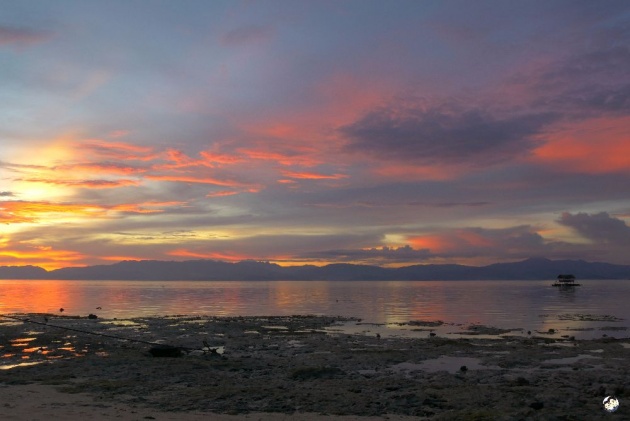 Image credits: Jean Beltran-Figues via bitLanders.com
But since there were hard liquors, most of us were getting drunk so they were already talking about funny stuffs and becoming very vocal and noisy at the same time. Good thing the resort has a huge area that the other rooms were far from ours so the other guests were not able to hear our loud voices.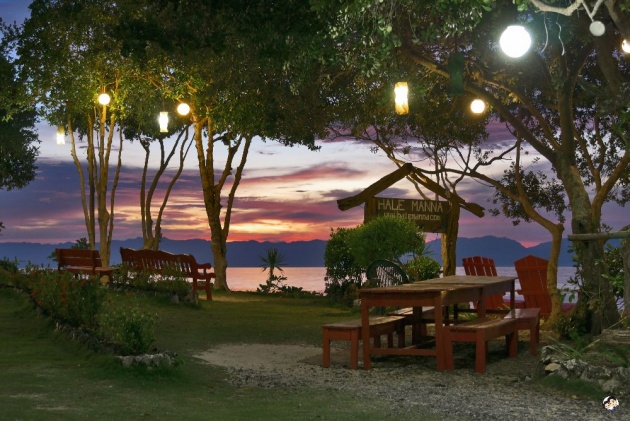 Image credits: Jean Beltran-Figues via bitLanders.com
We called it a night when there were already some of our companions who were sleepy. That ended the night!
Blog entry written and published by Jean Beltran-Figues, A Pinas traveler and photography hobbyist, find more travel blogs in my blog section, click here.