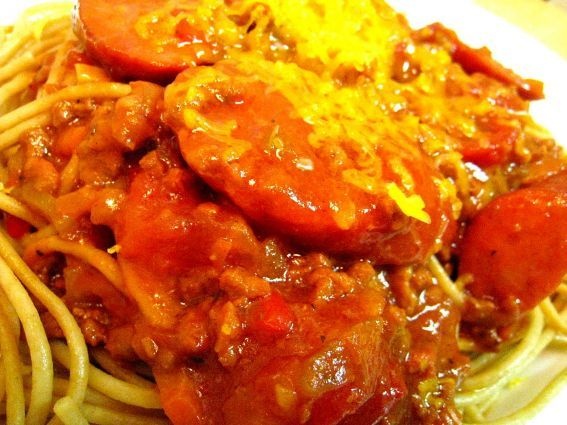 SPAGHETTI (FILIPINO STYLE)
Filipino style Spaghetti is a version that is very popular because of its sweet taste flavor. It is from Italian recipe and developed by Filipino. A party is not complete without it especially in kids' party. The taste is exceptional. It was listed as one of the favorite food of a Filipino.
SIMPLE RECIPE OF SPAGHETTI FILIPINO STYLE
Ingredients
500 grams spaghetti
500 grams del monte spaghetti sauce Filipino style
½ bottle banana ketchup
1 tsp garlic, minced
1 medium onion, diced
salt
2 tbsp cooking oil
250 grams ground beef
5 pieces hotdogs, sliced
Sugar
Cheddar cheese
How to Prepare
Fill a medium pot with water then add salt and cooking oil. Stir and it should be taste like seawater. Cover and wait until water boils. Put the spaghetti into the boiling water. Cook the pasta for 5-10 min until it tender but still firm to bite.
Using the separate pan sauté garlic then onion. Put the ground beef and cook for 5 minutes in medium heat. Add the hotdogs.
Put the spaghetti sauce, banana ketchup and sugar. Let it cook for 15minutes. Add the cheese.
Mix the sauce with the drained pasta. Add cheese as toppings if desired. Serve it right away.