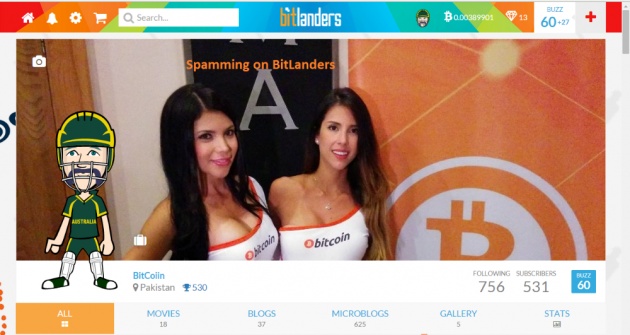 Spamming on Bitlanders:
Dear all have a nice day to my friends/subscriber/followers. Well today I am discussing about the spamming on BitLanders, how bitlanders users spamming on movies/blogs/microblogs/gallery to gain more comments and buzz.
Well basically most of users don't know what is spamming? on bitlanders. This will atlast Disable their account and they will never use their account again, have to make new one. One way to spamming is to posting / commenting the messages again & agian in few minutes continuousely with same contents (copy/paste) just to gain the Buzz.
It was also observed that if you are commenting a irrelivent comments on any post this will also SPAM and Bitlanders system treat as a spam comment. So beware and comment should be related to the post not like that i.e., lol, :), hahaha, etc. your comments should be related to your post what you are buzzing/commenting.
Thanks to all my friends/subscirber/followers.
Love you all #Bitcoiin