Hello to all!!
How you all are, hope you are all fine. This is my Second blog in this blog I am going to writing about big issue which we are all facing here is SPAMMING so let's start the talking about this topic I hope you will like my blog your comments will encourage me more and please let me know about my mistakes in comments Thanks.
Spamming is a Curse

Source: Make in Photoshop
What is Spamming?
Source:Cloudfront.net
The world "Spam" means "Unrelated". (فالتو) Mostly people spamming for their advertisements, Basically Spam means to use same comment, Post or E-mail for several users of any Social Media or website.
Spammers now become a menace, which has become almost impossible to remove. But like other some good social Medias bitLanders has also take some measures to control the Spamming.
Here are some Types of Spamming in bitLanders.
1- Spamming in Microblogs
2- Spamming in Comments
3- Spamming in Global Chat
4- Buzz Dealings in Global Chat
1- Spamming in Microblogs:
Many users are posting their Microblogs with same sticker repeatedly or with Numbers only, this is not allowed any more here and it will count in Spamming if you are doing this then please avoid to post your micros with same sticker or Numbers only.
An Example of Spamming in Microblogs:
Microblogs with the Same sticker Repeatedly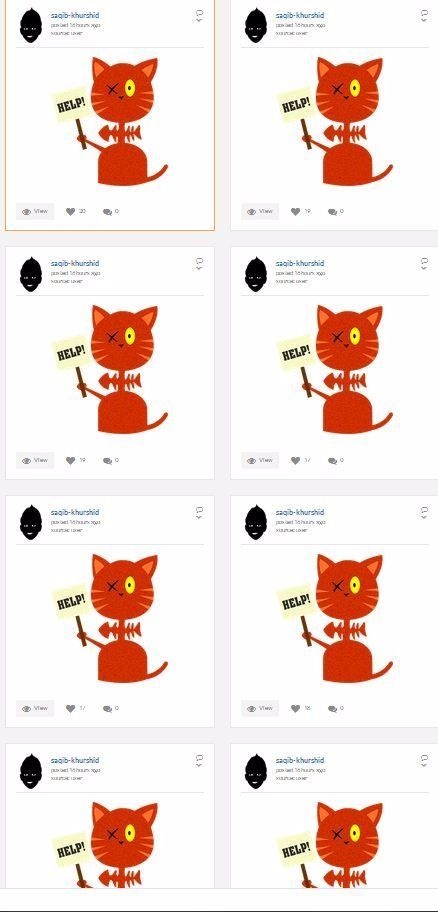 Microblogs with the Numbers Only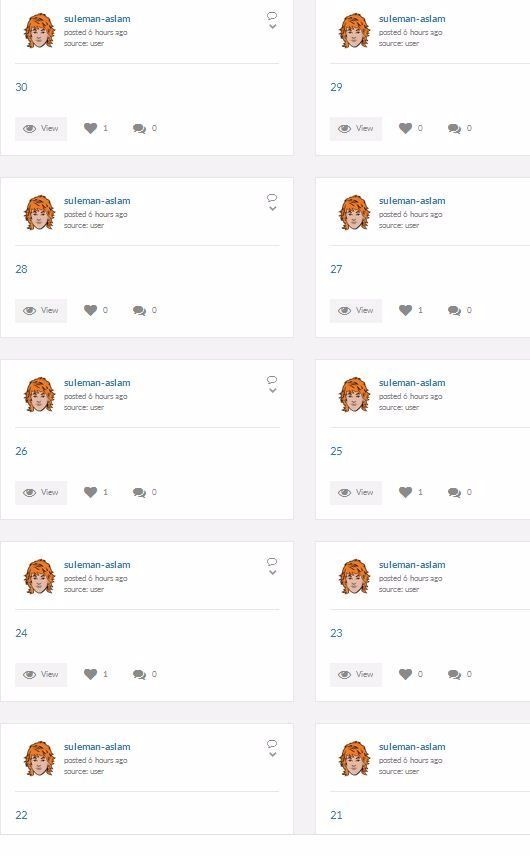 2- Spamming in Comments:
Some users repeat same words in the comments like (Sub me, Buzz me). Some time users are pasting their external links in comments repeatedly. These all will count in Spamming.
An Example of Spamming in Comments:
Buzz Demands in the Comments
3- Spamming in Global Chat:
There are many users who joined the Site only with the aim of spamming to harass and disturb other users, I know many users who always spamming in the Global Chat and abusing other users. They are here only for spread rumors about Top Users and Good users.
An Example of Spamming in Global Chat:
The user is spamming with meaningless messages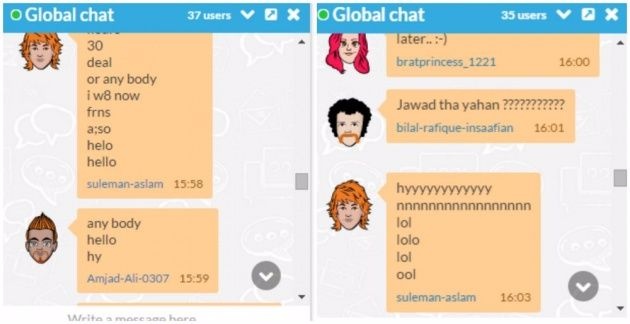 4- Buzz Dealing in Global Chat:
I've seen many users to do the buzz dealings in Global Chat. What is really surprising is that many Top Users also involves in buzz dealings there in The Global Chat. It was very surprising for me. Really it was very disturbing to see plentiful. This is not allowed to Buzz Deal in the Global Chat as I have read the Blog about it in the Sir Micky-the-slanted-salerno's blog_posts I will discuss about that later.
Here is an example of the Buzz Dealings in Global Chat.
A user is asking for 30 Buzz Deal in the Chat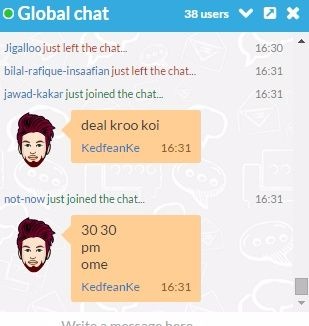 Okay so now the Question is this how we can stop these spamming to make this platform reasonable and awesome place for Good users to stay here.
bitLanders have taken adequate measures to prevent the spamming. I will talk a little bit about them.
Please click here to read complete blogs which I am here to talk about that.
1- Rules
2- Global Chat Becomes English Zone
3- Suspension on Buzz and Sub Demands in Comments and Micros and Buzz and Sub Deals in Global Chat.
1- Rules:
I have read this blog in the Sir Micky-the-slanted-salerno profile you should follow this Person he is the moderator of bitLanders. So you can see the updated directly on your Home Page.
Read this blog completely by clicking here and should follow these rules.
Blog image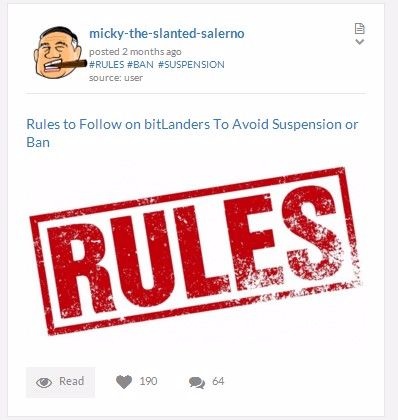 2- Global Chat Becomes English Zone:
bitLanders Community consist of users from different countries. It is also different in languages. Therefore administration of bitLanders decides to make the Global Chat English Zone only, as the English Language is only understood and spoken in almost every country.
Read the complete blog by Clicking Here
Blog Image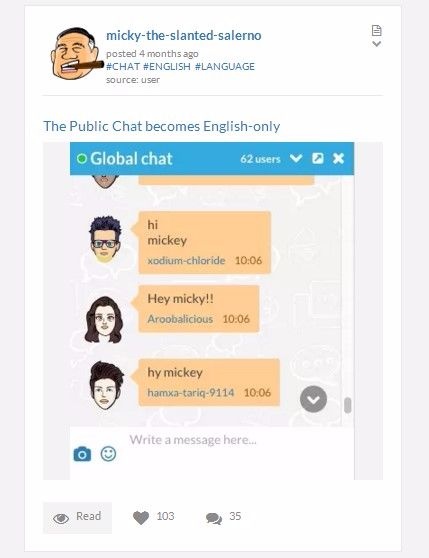 3- Suspend for Buzz and Sub Deals in Chat and Comments:
The most of the important step which has been taken by bitLanders administration is about to suspend those users who are making Buzz and Sub Deals in Global Chat and demanding for Sub and Buzz in Comments.
Read the Complete blog by clicking here.
Blog Image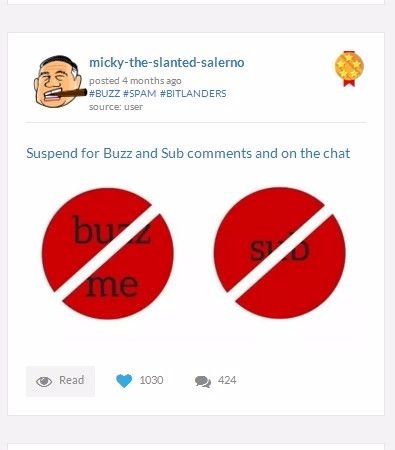 What is Our Duty to Prevent Spamming?
Being a user of bitLanders we should contribute to prevent spamming. As they are one of us who is spamming here. So whenever we found any Spammer report to the admin immediately.
The main reason of spamming, users want high buzz score for high earnings. But you can earn high buzz score easily by submit your quality content for review. I have received my very 1st blog result yesterday and I got 3 stars on it. With this my Buzz score increased as well as earnings too. Here is the link of my blog and a video of review result. Thanks to Miss Hillary Summers who review my work and rated it as it deserve and thanks for advises.
Click Here for Read this Blog.
Video of Blog Review Result:
Mostly New users are spamming here so i will suggest you all please watch this tutorial before you start working here.
Video Source: youtube.com
Purpose of My Post:
The main purpose of my this post is only i want to aware all of you with these spamming rules and regulations we all should follow and spread them to new users.
Thanks for Reading my Blog. Your comments will be appreciated.
~~~Sher-Muhammad~~~