Bitlanders
Interview with founder of this amazing social rewarding platform.
Registeration
I join that amazing social media site on 7th of november 2014 and receive a welcome mail from bitlanders .In which it is clearly mention how i earn reward on that amazing site which pays to connect peoples.
Email copy and paste below
Hello abdul weenab,
Welcome to bitLanders!
On our platform, you can:
1) Watch award-winning short and feature length films by some of the best independent filmmakers around the world,
2) Upload your films, write blogs, and curate your Web TV channel, which you can then monetize,
3) Be financially rewarded for the quality of your content and your social media sharing skills thanks to the BuzzScore (http://www.bitlanders.com/pages/buzz_score),
4) Finance your next project by submitting it to bitLanders Picks to be featured on our homepage,
5) Have your blogs featured on the Annex Press,
6) If you're not a content creator, you can add films to your channel from our Open Film Library or request to host filmmakers' work on your channel,
7) Get the latest news on entertainment, current events, sports, education, and more.
Thanks for joining our platform, and we hope you enjoy your bitLandersexperience! Don't hesitate to contact us .
My name is Abdul Weenab and after joining i start working on it.Its basically a first type of which actually distributes advertising revenue which they got from sponsors in terms of users activity.First time ever we listen from some one who says our contents are valuable and post valuable own contestants on that amazing site to being rewarded.We can post videos , blogs , micro blogs and gallery as well. Bitlanders basic theme is to reward users something worth able in return of their time given by them to bitlanders.
Spam
Spam is basically an electronic irrelevant and useless messages send by unknown user and reason behind this to waste their precious time and to hack some accounts .Spammers are basically some peoples doing things in order to attack sites and take down their popularities. Almost everything is hurt a lot by spammers including chats , emails and spam comments and much more but today we discuss how it effect bitlanders , what constitute spam here in bitlanders and how we have to do in order to eliminate them.
Life at bitlanders without Spam
Yes there is a life here in bitlanders without spamming.Everybody from any where can win without spamming but the question is how today I discuss here today.Bitlanders prime objective is to give rewards us for our content.Our contents consist of Movies , Blogs and Galleries .These contents must be quality ones and not be present on net and made by ourself.
Content Review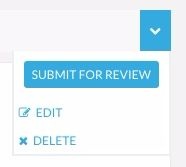 "Content Review" basically help users to send quality content for reviews in order to get higher buz scoresallows users to submit their content to our Chief Content Reviewer Hillary Summers.High quality content will receive high scores and bonuses. Users can submit their blogs, videos and picture galleries for review.
What are the requirements to submit content?
Submitted posts must be:
- in English
- written in proper English
- well formatted
- original
- tagged with relevant keywords
Submitted movies must be:
- in English
- original
- tagged accurately
Submitted photo galleries must:
- follow a theme
- contain more than 5 images
- be tagged accurately
Hillary Summers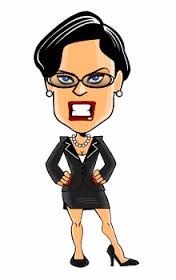 Hillary Summers is basically Chief Content Reviewer & will be reviewing our submitted content & give us advice to improve in order to earn more in future.She is in love with quality contents.She also give tips after sending results on our reviews and he follow these tips we can earn more buzz and reward for future reviews.
Bitlanders efforts regarding Zero Spam Regulation
Motivating the quality peoples leads to demotivating spammers and that's what bitlandners starts doing from the start of this month. Bitlanders is place of awosome contents now and users interact with each other in chat and amazing comments on contestants.That's why bitlanders starts to banned peoples who asking buzz and sub in chat and in comments too which is an amazing effort of site itself to site free from spammers.Chat is basically a place to connect peoples without any borders to help each other and share best thoughts .Its not a place of buzz deals sub for sub.Global chat became english is also a good step towards the minimize the spam activity we are facing today.