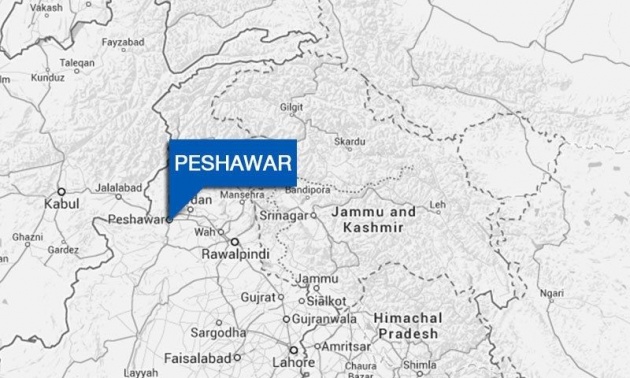 PESHAWAR: Speakers at a seminar on Saturday stressed the need for removing trust deficit between Pakistan and Afghanistan and for making joint efforts to eliminate terrorism, and restore sustainable peace for bringing prosperity and development to the region.
The seminar 'efforts for improving Pak-Afghan relations via bringing stability in Fata and rest of region' was organised by Pakistan Afghanistan People's Forum (PAPF) at the Peshawar Press Club.
ANP senior leader and noted lawyer Abdul Latif Afridi participated as chief guest on the occasion.
PAPF chairman Alam Zeb, Fata Lawyers Forum president Ejaz Mohmand, Fata Students Federation leader Burhanuddin, Iqbal Rajarwal, Engineer Tor Gul, Rahmatullah Dawar, Jangriz Khan, Sheikh Jahanzada Khan, Taj Mehal Afridi, and Malik Gul Naeem were keynote speakers at the seminar.
A large number of elders from various tribal regions along with leaders of tribal youth wings also showed up.
The speakers said that a stable and peaceful Afghanistan and Fata were in the best interest of the entire region, particularly Pakistan. He said the development of people-to-people contacts would help enhance cooperation in trade, economic and other sectors, besides building up trust between the two countries.
Speaking on the occasion, Abdul Latif Afridi said that Pakhtuns living on both sides of the border couldn't be separated from each other as they were bounded by a common culture, language, history and geographical location. So, it is dire need of the hour to bring people of both Pakistan and Afghanistan closer to each other to build sustainable peace in the region, he emphasised.
Mr Afridi said Fata people had been deprived of all basic human rights and the region had been turned into rubble due to prolonged military operations, completely destroying education and health infrastructure.
The ANP leader asked the civil and military leaderships to change their policies regarding Afghanistan and Fata. He called upon Kabul and Islamabad to make joint efforts to bring Taliban on the negotiation table to establish sustainable peace in the region. He appreciated Afghan President Dr Ashraf Ghani for his efforts to bring Pakhtuns close to each other.
Fata Lawyers Forum president Ejaz Mohmand said that there was dire need to promote cordial relations in economic, trade, education and other sectors between the two countries. He called upon both the governments to play their due role for bringing Pakhtuns closer.
He regretted that the successive governments had failed to amend the laws in Fata to provide equal rights to the tribal people.
Fata Students Federation leader Burhanuddin highlighted the issues facing the tribal students in the settled areas.
On the occasion, PAPF chairman Alam Zeb Khan said that the forum had been making efforts to establish people-to-people contacts, and boost cordial relations between Pakistan and Afghanistan.
Later, the PAPF formed a committee for Fata comprising representatives from various tribal agencies.