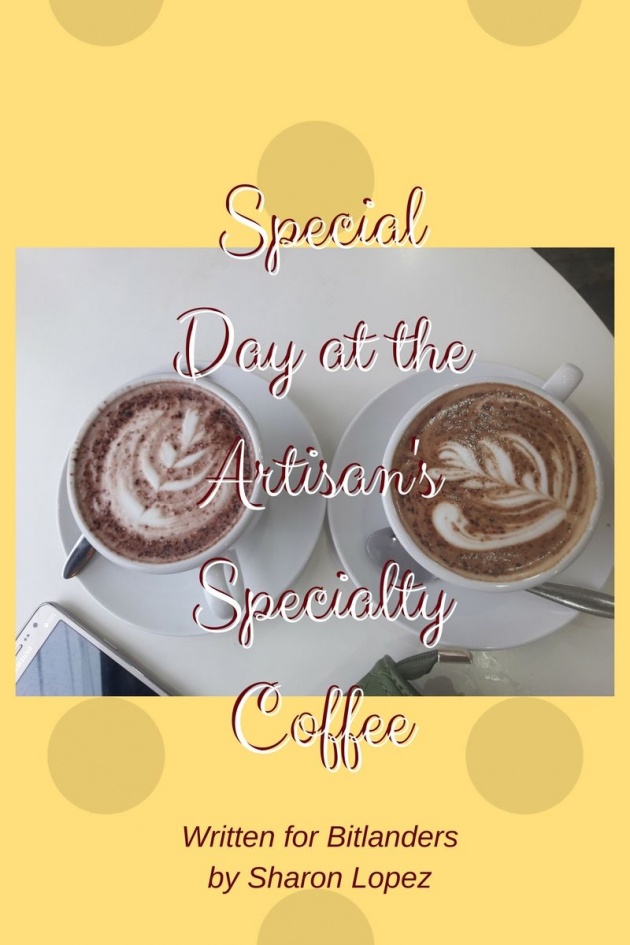 Image Credits: Sharon Lopez via Bitlanders
December 19 is a special day for my little princess because today is her 19th birthday. I already set this day as one of my forced leave schedules during the beginning of the year. In the Philippines, government employees are entitled to 15 days vacation leave and 15 days sick leave with full pay for one whole year. We can save the 25 days and those will form part of our leave credits which we can save up to the day of our retirement. However, the remaining 5 days leave must be availed during the year otherwise these won't be included in the accumulated leave credits. This is what referred to as 'forced leave'. I make sure that I set this date for my daughter's birthday and the rest for other important occasions.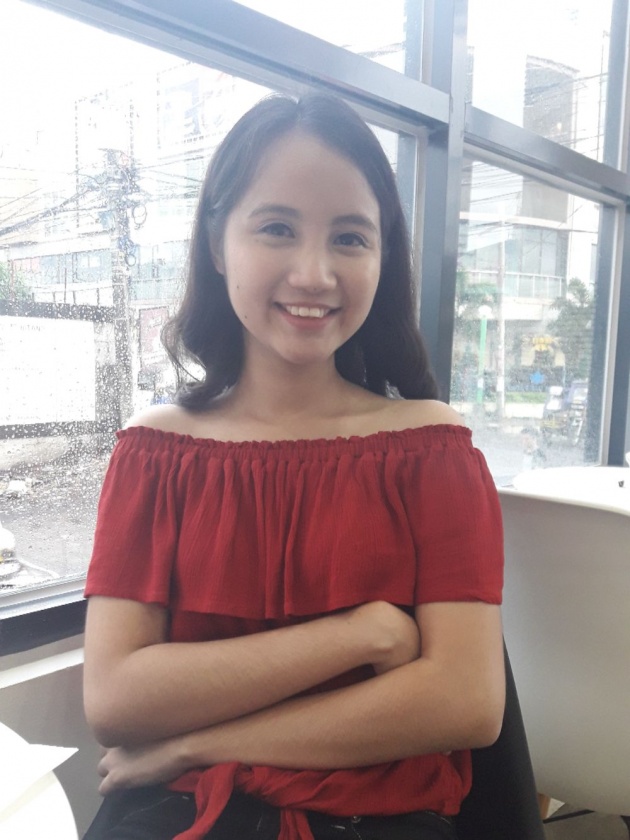 Image Credits: Sharon Lopez via Bitlanders
Last night, she told me that she wants to put on some make-up so that she would appear beautiful in her photos. Of course, mom can do it. Maybe not as good as the expert beauticians but I can do it. She also reminded me that I need to take her photos. Now, I realized how difficult it is to be a mom. Imagine, I need to be a make-up artist and a good photographer. I told you, I need to learn photography. Not only that, she also told me that she wanted to eat at the first minimalist coffee shop in the region...
The Artisan's Specialty Coffee
Image Credits: Artisan's Specialty Coffee via Facebook
Since it is her birthday, I allowed her to have some of her wishes or should I say whims and caprices?
We went to the Artisan Specialty Coffee in the afternoon after having her hair fixed at the salon near our home. It was a cold and rainy afternoon. Typhoon Urduja had just left the country leaving behind a number of destructions in some areas of the country. Another typhoon just entered the Philippine Area of Responsibility (PAR) making the weather so gloomy.
Video Credits: Sharon Lopez via Bitlanders
Upon entering the place, we noticed the white background, clean lines, small round tables and the Scandinavian chairs. The place is simple yet elegant and can be a perfect venue for a small group meeting or conference. A good place for people who wants to be alone with their laptop or to have a heart to heart talk with a friend or someone special. It is a cozy place that could accommodate a small group of people.
For my princess, getting the feel and having some photos of her during this special occassion taken within the area was her main objective.
The place is located at Bitano, Legazpi City beside the Four Season's Restaurant just across the Yashano Mall. Coffee shop hours is from 10:00 AM to 10:00 PM. They are also offering catering services for special occasions.
The Service
The staff and service crews were very attentive and accommodating. As soon as we entered the place, they assisted us to a vacant table and gave the menu for us to choose our food. The crew suggested some items and explained to us what are included and what we can expect on such item.
After a few minutes, we finally decided what to eat.
Coffee and Chocolate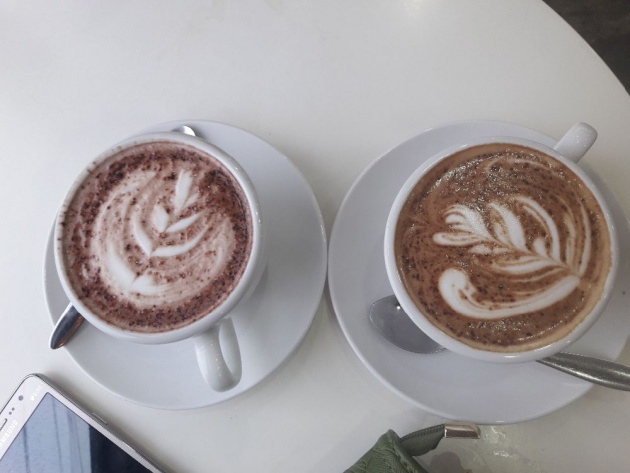 Image Credits: Sharon Lopez via Bitlanders
My daughter ordered hot chocolate drink while I ordered a coffe latte. Order has been served after a few minutes of waiting. One of the best coffe I ever tasted. The warmth it gave is perfect for this cold weather. I just love the creaminess and awesome coffe flavor which made me wonder how could they make such a flavorful coffe taste.
Here is a clear explanation made by the Artisan's Specialty Coffe
Tamping the ground espresso is one of the most important factors to brewing the perfect shot. With firm and even tamping, the water has no other option but to flow through the coffee evenly creating the perfect espresso shot topped with rich, golden crema.
Source: Artisan's Specialty Coffee Facebook Page
The Foods
For the snacks, we ordered artisan's pasta while my daughter go for carbonara.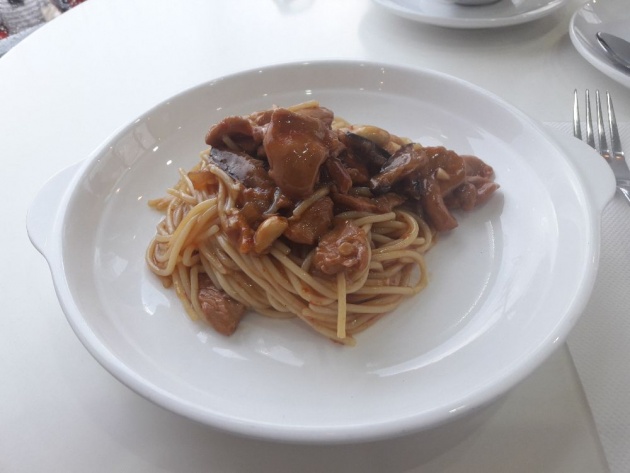 Image Credits: Sharon Lopez via Bitlanders
The Artisan's pasta has a mild spicy sauce with chicken, mushroom and peanuts on the top. This is new taste and I started to like food as I continue eating. This is the first time I ever tasted a pasta with peanuts and it was a good experience.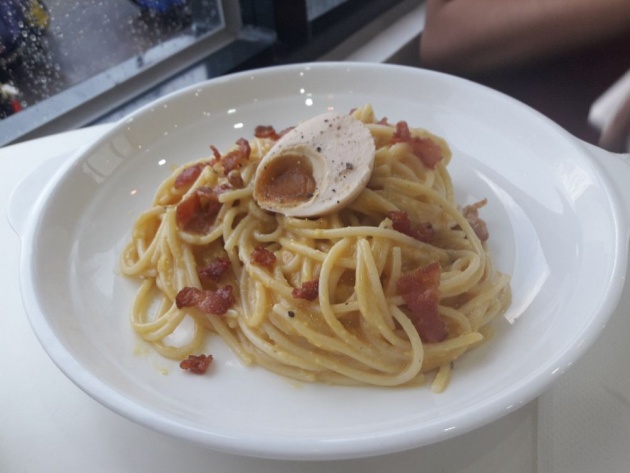 Image Credits: Sharon Lopez via Bitlanders
My daughter ordered a carbonara. What makes this different from the typcial carbonara that tasted was they used a salted egg insted of the ordinary egg. My daughter seems to enjoy the food and she's planning of coming back again to try other items on the menu.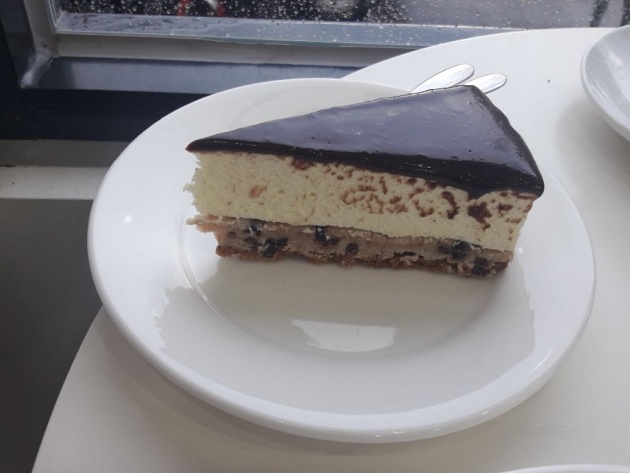 Image Credits: Sharon Lopez via Bitlanders
After she finished her carbonara, she started on with this cookie dough cheesecake. She shared some to me. Although I am minimizing intake of sweet foods, I can't help but to be amazed by the awesome flavor of this sweet and delicious cake.
Other Items
The shop is also offering other drinks and food items such as cakes, fries, salted egg chips, etc. which we have to order on our next visit. They are also offering take out items which can be a perfect gift for our loved ones.
The Price
The price might be slightly higher than the ordinary fastfood and restaurants in the city but I can vouch that the expeirnce is worth the price. The convenience, the service and the food will definitely make you agree with me.
Overall Experience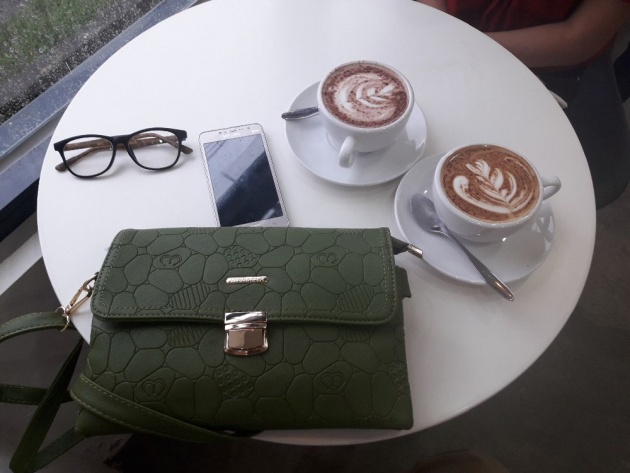 Image Credits: Sharon Lopez via Bitlanders
I am not very fond of trying out every new thing that is out in the market. I mean I would usually go with the ordinary or the typical even when it comes to food. But my daughter is different. She told me that we should explore. We should try new foods and drinks. We should enjoy life more.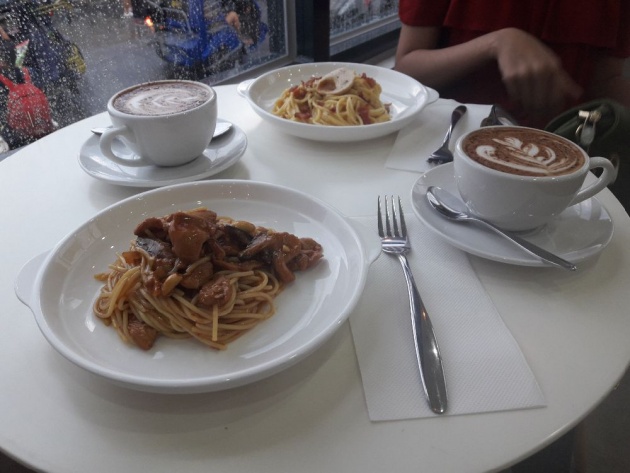 Image Credits: Sharon Lopez via Bitlanders
Having suggested by my princess, and realizing that she has a point, we started exploring several food shops and restaurants whenever we have time.
Every place has something to offer that will certainly make us feel good. Every little thing is a good addition to our experience.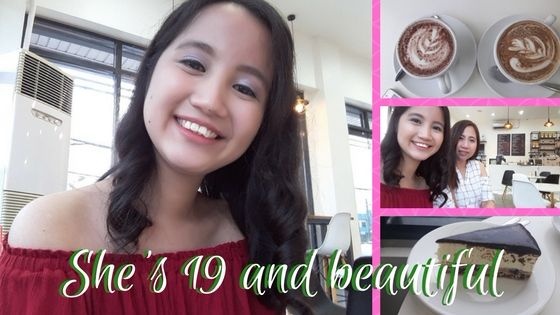 Image Credits: Sharon Lopez via Bitlanders
My daughter is growing everyday and time will come that she will be having her own family. Enjoying the time while she is with me is the best thing for me to do.
Video Credits: Sharon Lopez via Bitlanders
Meanwhile, here is a Querlo chat for you: