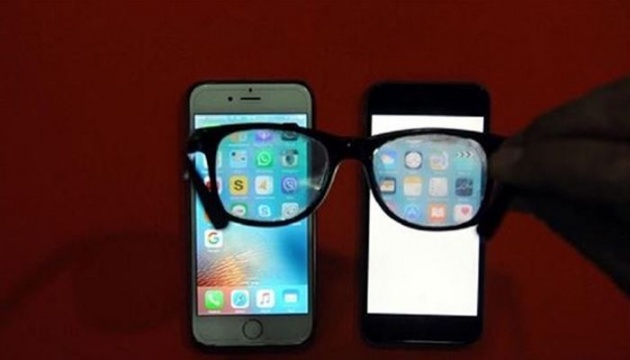 WEB DESK: Data privacy has become one of the major concerns of the modern age. A majority of users particularly the young generation are always keeping a watchful eye, if anybody is looking to their mobile screens or not.
That problem seems to have finally get its solution, the Celal Göger special glasses, as the name suggest these special glasses are invented by Celal Göger a Turkish born mobile phone repairman. This allows users interact with a smartphone's screen so that only the wearer can see it.
According to odditycentral, the 42 year old repairman came up with the idea for the glasses some months back, when he noticed people on a local tram were staring at the screen of his phone, while he was checking his emails.
The Turkish born inventor realized that this was a serious privacy issue. Therefore, he went back to his phone repair shop and started developing a solution, which led to a system that converts the screen of any phone, tablet or laptop completely white for everyone looking at it, which remains the case unless they are wearing a special set of glasses, which allows them to see the screen normally.
As per reports, Celal programmed a small chip, which converts the display white and installed it on the smartphone. He also developed another chip that can be inserted on any pair of glasses and connect to the chip on the phone using Blutooth, to divert the white screen.
Last but not the least, the invention costs only $10, which includes the Bluetooth system. Göger informed that his system can work on any electronic display, even television sets. – Business Recorder