Wow. What a project. After at-least 80 hours of editing, traveling to a different country, and 4.5 months, we're finally done! I definitely couldn't have worked with a better team. My right-hand man, Director of Photography & Editor Leo Zhuchenko, is a trooper! From last minute production meetings to sacrificing his weekends for editing, he made it happen!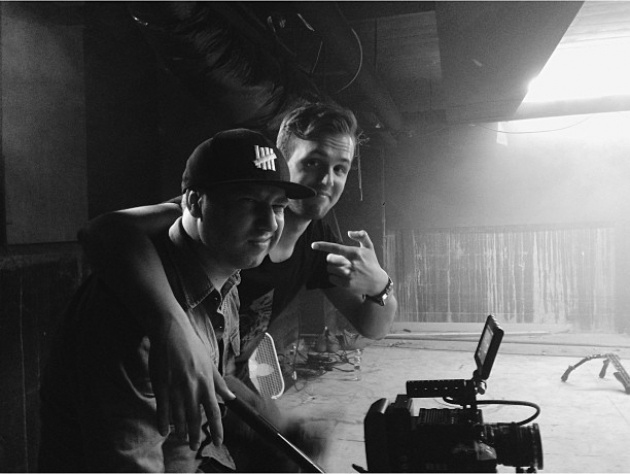 (From instagram @Mulyard)
During the post-production I had the chance to visit Vancouver B.C. and meet with two friends who helped me in a big way with this project. Serge-Chubinsky Orlov composed the music, and Andrii Taran color graded the film. These were two very talented individuals that I was very fortunate to work with.
Check them out here:
Andrii: https://www.vimeo.com/andrewtaran
Serge: http://www.sergeorlov.com/
(Behind the scenes with Andrii Taran.)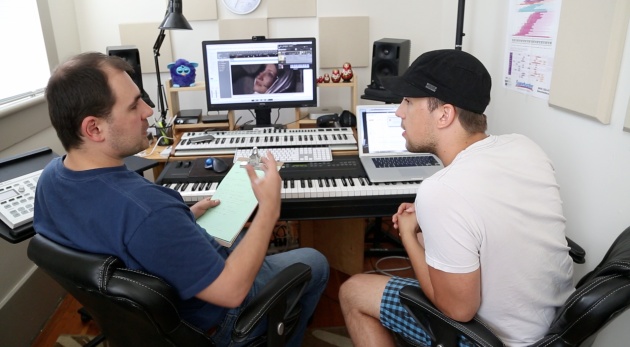 (Discussing musical direction for 5 Words with Serge-Chubinsky Orlov in his Downtown Vancouver, B.C. Studio.)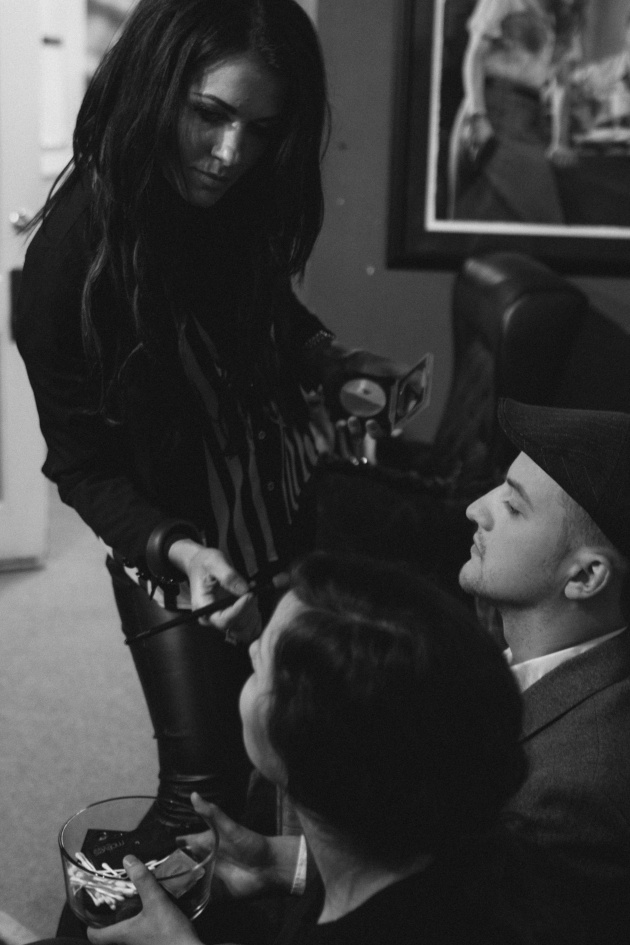 (Vera Savin, Make-up)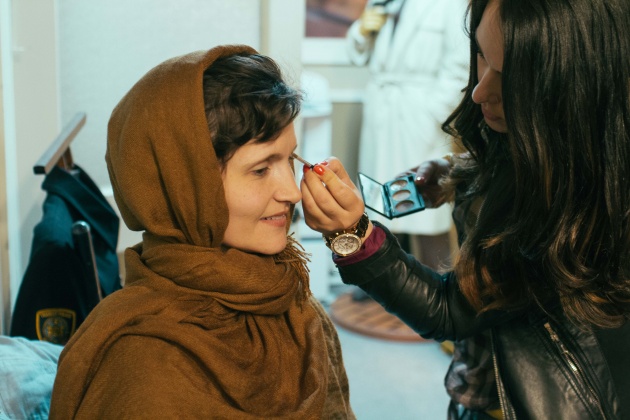 (Lily Mandzyuk, Make-up)
During the filming of 5 Words, we had two amazing make-up artists come and donate their time as well as supplies for this film. They are both wonderful, and you all should visit their website!
http://www.bellausalonspa.com/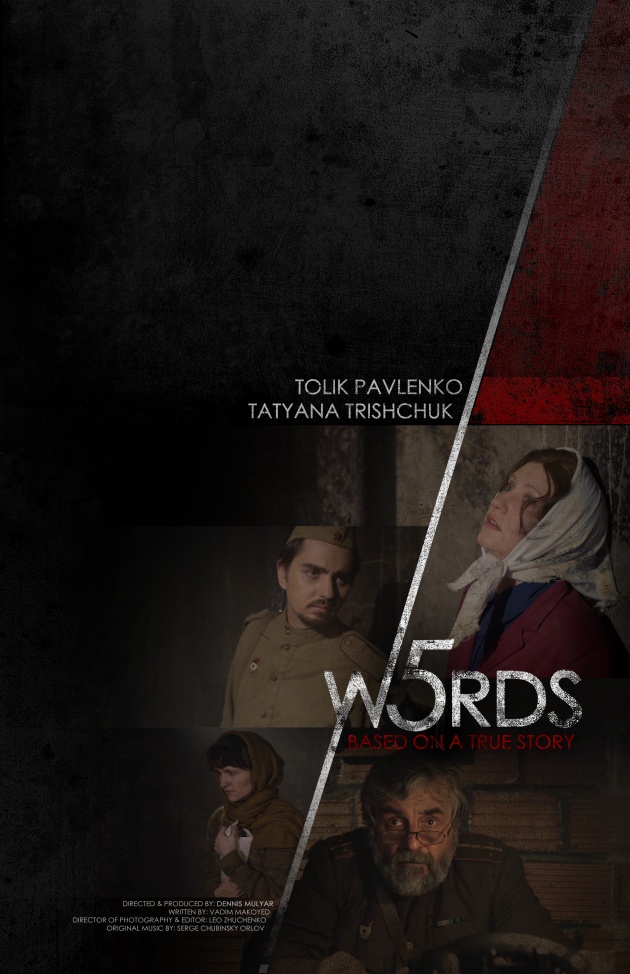 You see this poster? My amazing friend Nazar Parkhotyuk made them, along with the DVD covers. I can't not mention him. He has the biggest heart ever, and is extremely talented! Visit his website: http://www.guruofgraphics.com
Premiere!
On September 27th, we had a premiere for 5 Words at a local church (The Church of Truth) in the Vancouver, WA. With an attendance of at-least 250+ people! It was an amazing time! To see people show up to watch something we had worked on so hard and so long, was amazing in itself! We are even more pumped to do more stuff like this because of all the support and encouragement we had gotten.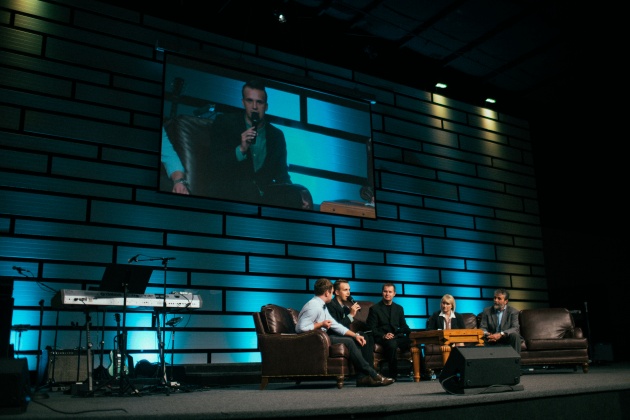 (Talk show with lead cast and crew before the screening of the film.)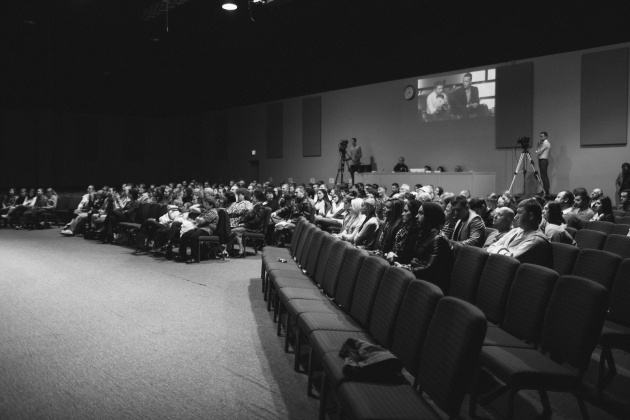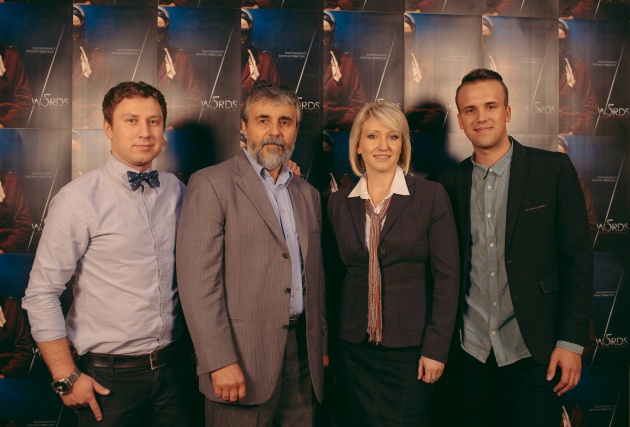 (Left to right: Leo Zhuchenko (DoP), Tolik Pavlenko (Lead Actor), Tatyana Trishchuk (Supporting Actor), and Dennis Mulyar (Director))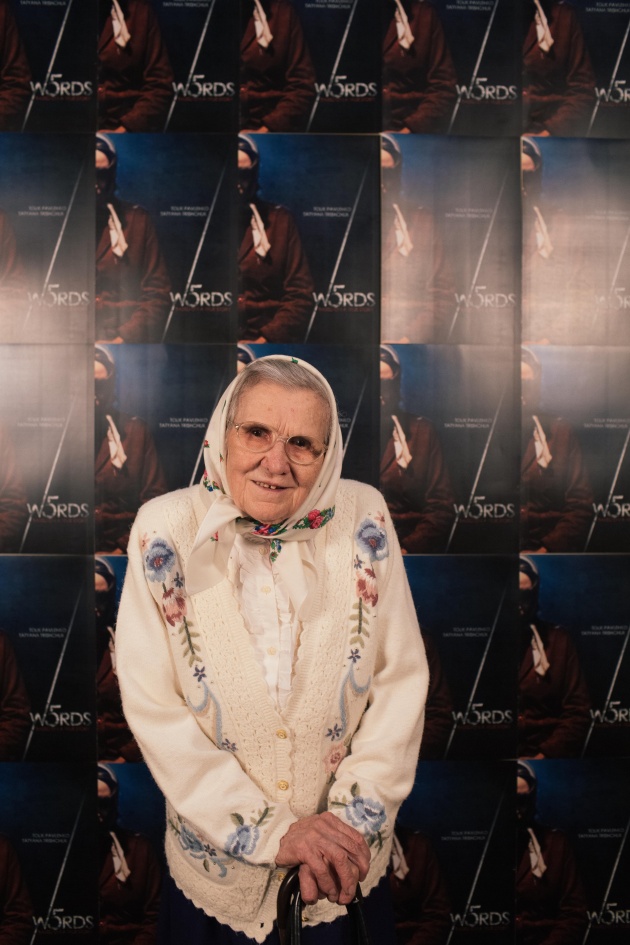 (Olga (Inspiration for 5 Words) poses for the camera.)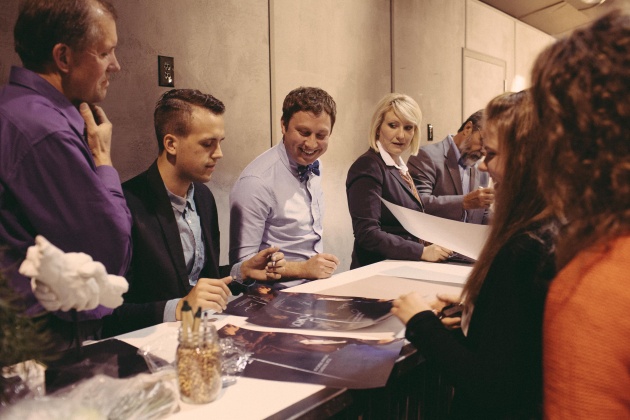 (Cast and crew sign posters for attendees.)

This premiere wouldn't be as successful without the help of Russia Radio 7. They promoted this event and invited me and Leo on air to talk about the film. We appreciate you guys!
Check them out here: http://russianradio7.com/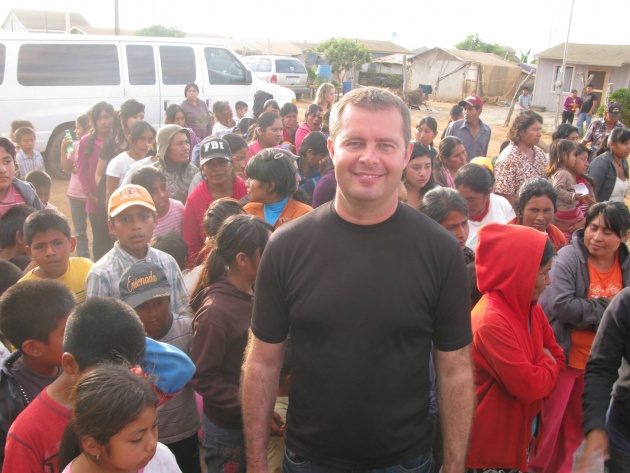 I want to especially thank Viktor Koroteyev and his ministry, Restoration of Hearts for sponsoring DVDs that were given out at the premiere, and covering the bill for this film to be broadcasted in over 140 countries. Viktor travels to 3rd world countries, spreads the gospel and helps thousands of people every year! Check out what they do at: http://www.restorationofhearts.org/
We had two amazing photographers on-set! Victoria Mulyar, and Sophia Timchenko. Check them out below!
- Parents for HUGE SUPPORT + catering and set-design
- Philip Modin - Motion Graphics
- Andrii Lytvyn - Gaffer
- Max Bondarchuk - BTS Video
- Dave Owen - Production Sound
- Eugene Zakharov - Production Assistant
- Stan Golovin - Production Assistant
-
Vas Chekhovsky - Final Audio Mix
-

Edita Chebotareva - CNL
- Daniel Chuklanov - Grip
- Illiya Kokoshin - Grip
- Avel Chuklanov - 1st AD
- Margo Kvach - Translator
As you guys can see, it takes a lot of work, effort and people to put something like this together! I want to thank everyone else who was apart of this, your effort and time means the WORLD to me! Really, thank you!
Hang tight, more photos of the premiere will soon be posted on: facebook.com/5WordsFilm.