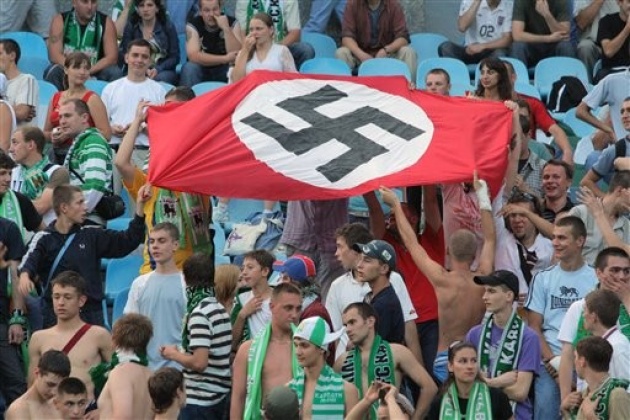 "The presence of extremist groups, including neo-Nazi and skinhead groups, in sporting events is a matter of serious concern," the Special Rapporteur on contemporary forms of racism, racial discrimination, xenophobia and related intolerance, Mutuma Ruteere, said in a report to the Human Rights Council. "Neo-Nazi symbols, slogans and banners displayed during football matches and racist chants against players or supporters of African origin should not be tolerated," he noted, pointing to recent incidents of violence and racism during the European Union Football Associations' championships as evidence that racism in sport is a serious problem.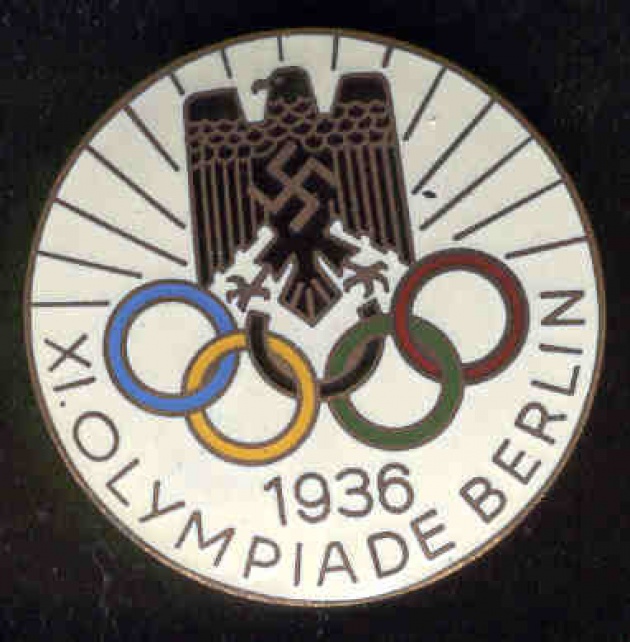 Employing sports as tool of nationalism has been around almost since sports itself. The original Olympic games to current soccer matches have been an opportunity for degrees of patriotism to nationalism. Hitler misused the 1936 Berlin Olympic Games though to further notions of national/ethnic superiority. More recently, abuse has been directed at players belonging to ethnic/racial minority groups. Euro 2012 also witnessed the efforts of extremist/fascist groups to more closely associate themselves with national teams – through violence in the stands and outside the stadium some seek to project themselves as complementing the national effort/crusade on the playing field.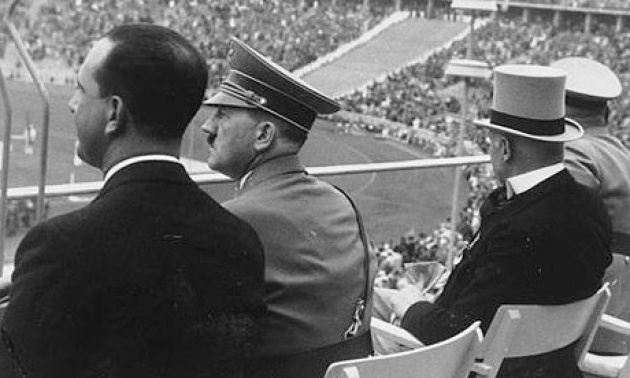 Of course sports must be also perceived and appreciated for all the positive it can do, from individuals to catalyzing society and humanity to make positive contributions. See our Blog for Film: "Sports & Environment Partner for Long Run".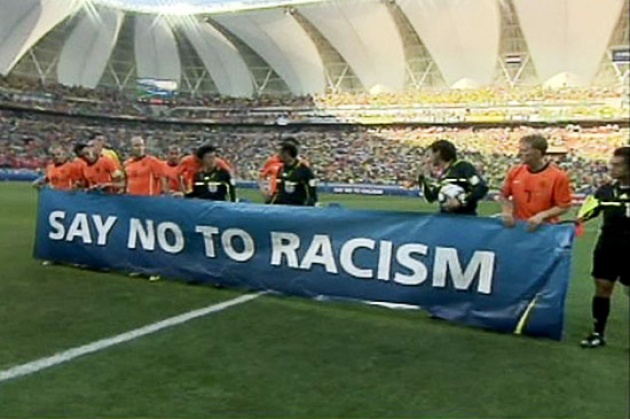 Mr. Ruteere warned of incendiary rhetoric from political parties, noting that the rise in extremist political parties, movements and groups continues to pose major challenges, particularly in the context of the current economic and financial crisis. "In this context, vulnerable groups have been made the scapegoats for the rise in unemployment and State debt, and labelled a threat to the standard of living of the general population by extremist political parties." Mr. Ruteere also expressed concern over traditional political parties that have embraced an openly racist, xenophobic and nationalistic rhetoric.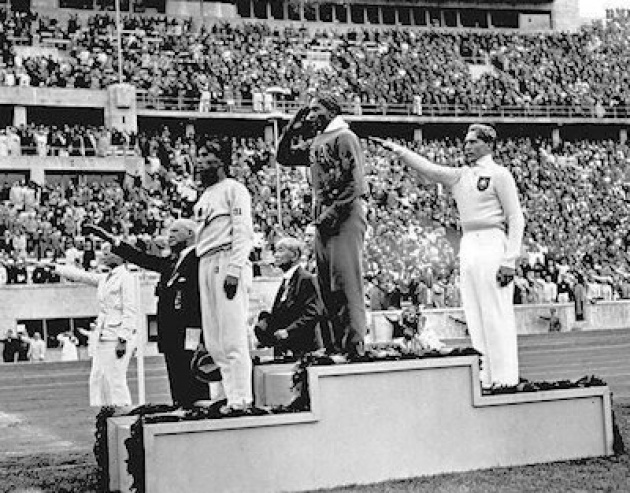 Mr. Ruteere noted that impunity for crimes motivated by racism, xenophobia and intolerance encourages recurrence of such acts. He called on States to ensure that thorough and impartial investigations into these crimes are promptly carried out, that those responsible are prosecuted, and that victims have effective access to remedies. "I call upon States to intensify the fight against racism in sport and to strengthen the role of sports in promoting cultural diversity. In particular, in light of the upcoming Olympics it is crucial that further preventive measures be taken to avoid racist incidents during this event which is going to reach out to all regions of the world."
Ambassador Muhamed Sacirbey - FOLLOW mo @MuhamedSacirbey

Facebook-Become a Fan at "Diplomatically Incorrect"







Twitter – Follow us @DiplomaticallyX







See more at our Popular Video Blogs & Current News Event Articles – www.diplomaticallyincorrect.org