If You Show Support – You Will Earn More

(Image Source: Personal / captured and edited by jikZ / photo of Micky announcing Double Reward Topics)
Micky the Slanted Salerno has just announced that the double rewards topic "Sports and Social Good" will run up to June 16. Again, let us show support to our beloved site by submitting blogs about this particular subjects. (FYI please that there is another Double Rewards Topic which is Gelato - a link will be provided on the latter part of this post)

In this post, I will talk about the double reward topic "Sports and Social Good" – and in doing so, I will provide tips as well as explain and emphasize key elements of this particular subject.
It is a Good Thing to Write and Submit
Upon reading Micky's blog about the new double rewards topic, I am ecstatic because this means additional opportunities for us members to earn more rewards. In fact, as the name implies, it is a chance for us to earn 2x (twice) of the usual when submitting a blog as long as it is about Sports and it's relation or how it contributed to the Social Good.
Anyway, when there is a chance to earn more, the most logical thing to do is to seize that opportunity. This is the reason why I am quite confused during the last double rewards topic (the introduction of the Survey Chat). As I have noticed during the last topic, some members did not participate. They did not submit a blog about the previous double rewards topic – and those who did are mostly comprised of the veterans or seasoned members of the site.
I mean, what could be the reasons why some members were not able to blog about the double rewards topic? Let us list down the possible reasons:
• Does not know a thing or two about the topic in question
• Don't know that there is a double rewards topic
• Don't know how to submit a blog
• Insufficient Gems
This Post Can Help!
(Image Source: Google.com)
Yup, you read that right! I am here to help (that is one good thing about bitLanders, there would always be members willing to help).
Interestingly, I came across some microblogs / comments wherein they hinted that they will pass on the Double Rewards Topic as it is quite challenging. So, if you are unable to submit a blog regarding the 2x-rewards-topic because it is difficult (or because of any of the reasons on the above bullets), don't worry – this post can help!
This post will contain information that will address the mentioned bulleted items and will also serve as a source of tips and pointers. In this post, I will try to explain Sports and Social Good in the hopes that you can get any ideas of what you can write about.
Knowledge is Good – and so is Experience
Let us first look at the first bullet: Does not know a thing or two about the topic in question
Luckily, the current double rewards topic does not solely rely on knowledge to be able to write a post about it.
The screenshot below is part of Micky's post:

(Image Source: Personal - captured and edited by jikZ)
As can be seen on the boxed keywords, Micky's post indicated that a member can blog about any of the following:
• An experience wherein sports has somewhat led or contributed to education or empowerment (a social good)
• A beneficial initiative (action) that was inspired by sports (similar to the ones done by NBA Cares)
Micky also did mention on his post that there are so much things to discuss – this is because, the two bullets above already provided plenty of materials for you to work on.
If you have participated in the Survey Chat, the questions asked involving the NBA should have given you plenty of ideas. If you are not familiar with the Survey Chat, here is a link to get you started:
The Awesome jikZ Experience Answering the bitLanders Survey Chat
or you can watch the tutorial clip below on where to find the Survey Chat
(Video Source: Personal - created by jikZ)
Going back to the main topic, nowadays, sports and its socioeconomic relationship is quite prevalent. Additionally, thanks to improvements in communications technology, sport-events that are organized for the purpose of contributing social good is made easier and widespread.
I'm sure your national government, local community, or any private organization in your area has already hosted some form of sports-related event for charity purposes. Or it may even be a community reach-out program that helped (in one form or another) the lives of the people in your neighborhood.
This is what I meant by: Experience as a key factor in writing this blog. You don't have to be fully knowledgeable of the NBA to write a post. Just the important ones where it triggered a memory or an experience that is similar to the purpose of NBA Cares.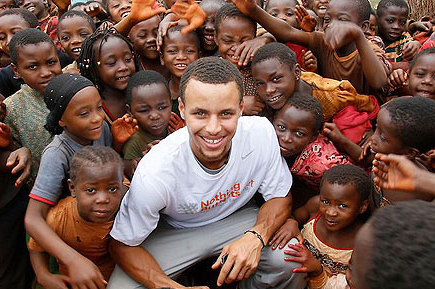 (Image Source: Google.com - a photo of NBA superstar Stephen Curry and his involvement with community youths)
Going Beyond Basketball
If you have already been following me for a few months and have explored both my older blogs and microblogs, then you'll know that I am a basketball enthusiast (I even published something about Kobe's career - you can check it out on this post: Kobe Bryant – A Look at his Phenomenal Career)
Anyway, the point that I'm trying to prove is that I am quite passionate about basketball.
I have been following the NBA since the days when Magic Johnson led the Lakers and Larry Bird is captain of the Celtics. Although, I have heard of NBA cares before, I did not paid much attention to it. I only thought of it as a promotional charity event – sadly, I was gravely mistaken.
This is the reason why I am very thankful to bitLanders Survey Chat for giving me more insight about NBA cares. While participating in one of the Survey Chats, I encountered NBA Cares and researched about it (yes I did it even before the announcement of it being a 2x Rewards Topic).
What is NBA Cares?
(Image Source: cares.nba.com)
NBA Cares is more than just a one-time charity event (as I have previously thought). In fact, it has been conceptualized a decade ago and will be celebrating its 10-year anniversary by spending millions of hours to help millions of youths around the globe (I used youths since the sport does not discriminate - the game of basketball is enjoyed by boys and girls alike)
The association's worldwide social responsibility program will seemingly do this through its existing 6 programs and through its various affiliation / partnership with different yourth-serving institutions.
Below video is a recent charity participation of New York Knicks player Carmelo Anthony.
(Video Source: YouTube channel of NBA Cares)
The purpose of NBA Cares - does it remind you of something?
As a social responsibility program, NBA Cares is all about youth empowerment – but it also promotes education, family development, and even helps in health-related issues.
At this point, I hope you have already realized or recalled something wherein a similar situation has occurred in your area. A popular sport with influential players is a great formula to do a social good. It is no longer new and practiced in different parts of the world.
For instance, PBA (Philippines Basketball Association – a Philippines version of the NBA) recently held an exhibition game last October. Proceeds or money generated on the game would go to charity.
Discussing Remaining Concerns
Now that we have tackled quite exhaustively the first bullet, let us now discuss the remaining ones.
As mentioned in the early portions of this post, three issues that may hinder a member from submitting a blog about the Double Rewards Topic are insufficient gems, doesn't know that there is an existing one, and doesn't know how to submit a blog.
Insufficient Gems
The only way to quickly increase your gems is by purchasing it at the site's shop section. The shop is user friendly and buying gems is very simple.
This link will bring you to the page where you can buy gems: http://www.bitlanders.com/shop/gem (here is a very nifty tip: "Gems are good investments here in bitLanders")
Below is a photo of what the shop looks like. Can you see all the bitGoodies that you can avail? Visit the SHOP now and enjoy the many bitGoodies (photo is a screenshot that I have captured)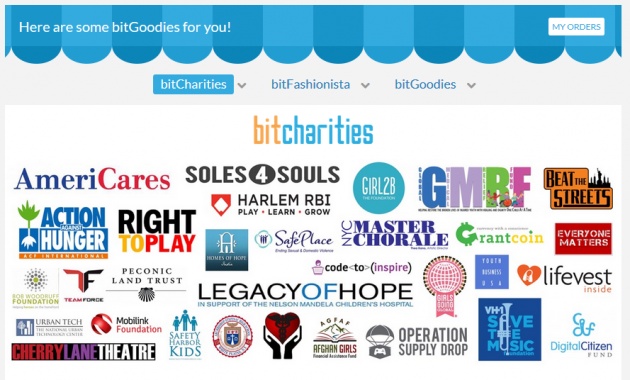 Follow Micky To Be Updated
If you are not aware that there is an ongoing Double Rewards Topic, then right now would be a great time to visit and subscribe / follow Micky the Slanted Salerno.
Micky is part of the bitLanders staff and the one who announces Double Reward Topics.If you follow or subscribes to him, you will be notified of his posts on your homepage feeds.
Below are his blogs announcing two topics that have Double Rewards:
About Sport and Social Good --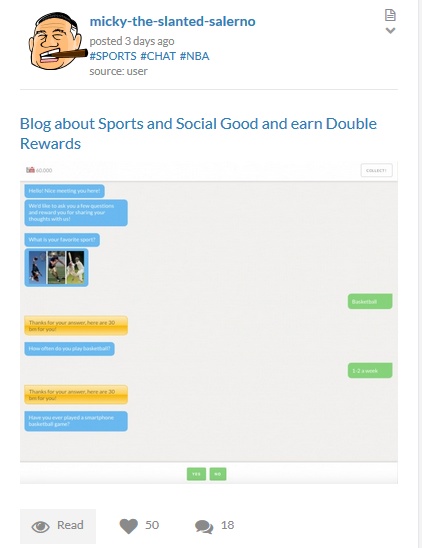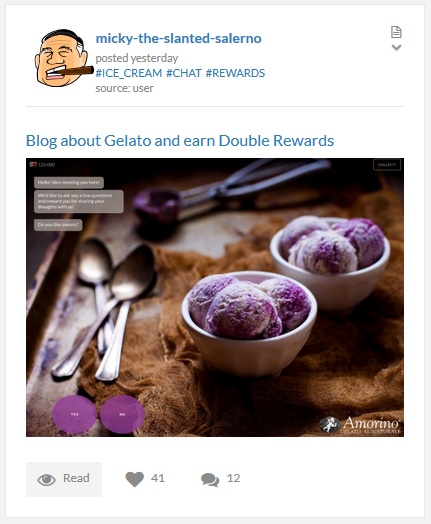 (Image Source: two screenshots above are made by jikZ)
Procedure and Mechanics in Submitting a Blog for Review
10 gems are required to submit a blog for review (this also goes for submitting videos and galleries for review). Once you submit a content for review, Hillary will review it and will be the one to give its ratings. I wouldn't go on the step-by-step process as it has already been covered by Micky in one of his blog post.
Micky's blog post below cover everything that you need to know about submitting content for review: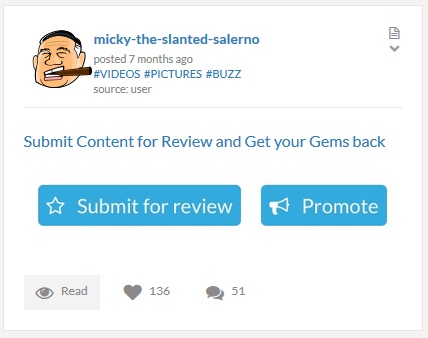 (Image Source: Personal screenshot made by jikZ)
Micky's post link: www.bitlanders.com/blogs/submit-content-for-review-and-get-your-gems-back/3504991
No more excuses
That's just about it. I have just walked you through in exploring some key elements of the the Sports and Social Good topic.
I have also provided you with enough insight, details, requirements and tips in submitting a blog.
Now that you know and are better informed, what are you waiting for?
Submit a blog now about the double rewards topic and enjoy it's corresponding rewards!