The previous episode The Price Of Gold
Our character spent a great deal of time in China primarily in the city of Hong Kong. That is where he met an extraordinary man who taught him almost as much about business as his father had. This man's name was Chester Fritz and he was a precious metals dealer from North Dakota. In the 1930's he made a great deal of his fortune in Shanghai representing the American Metal Company. In fact, Mr. Fritz has an auditorium and library named after him for donating one million dollars in 1965 to his Alma Mater, the University of North Dakota. By the time 1969 had arrived, he had donated more than 2.25 million for various causes at UND including a scholarship fund in his name. Many years later when he retired he was the biggest donor in the history of the school. Around the time our character met him, he formed his firm of metal dealers and stockbrokers called Swan, Culbertson and Fritz with offices in Shanghai, Hong Kong, Montevideo and Buenos Aires. It didn't have any impact that he was much older than our character. They both got along and often had dinner together.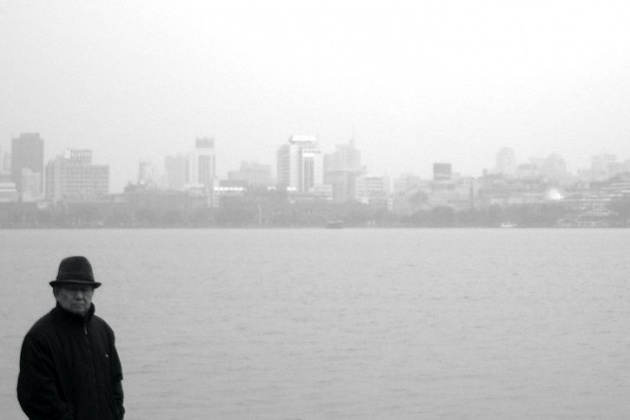 Photo by Reanne O'Sullivan in Hangzhou, China
Our character's father now had different plans and decided to have his son return to Cairo to help his younger brother at the family's bank. His father also replaced our character's position in Hong Kong with a man named Jacques Meyer. Mr. Meyer along with the previously introduced family friend and traveling companion David Gahtan, were more than capable of continuing to run the Commodities Corporation without our character.
Around this time our character had decided to get married and he wanted, like his parents, to be married to a good girl from a good family. He wrote this in a letter to his mom saying "I was passing through New York on my way back to Cairo, and that I wanted to get married. I didn't know to whom, but I was ready."
Stay tuned as our character does indeed wed a girl that he stayed married to for over fifty years. Also stay tuned for insight into my favorite James Bond film. You will learn about the inspiration for the highly popular James Bond villain Goldfinger.